Geeta, Babita Phogat comes out in support of protesting wrestlers
19 January, 2023 | Amish Mahajan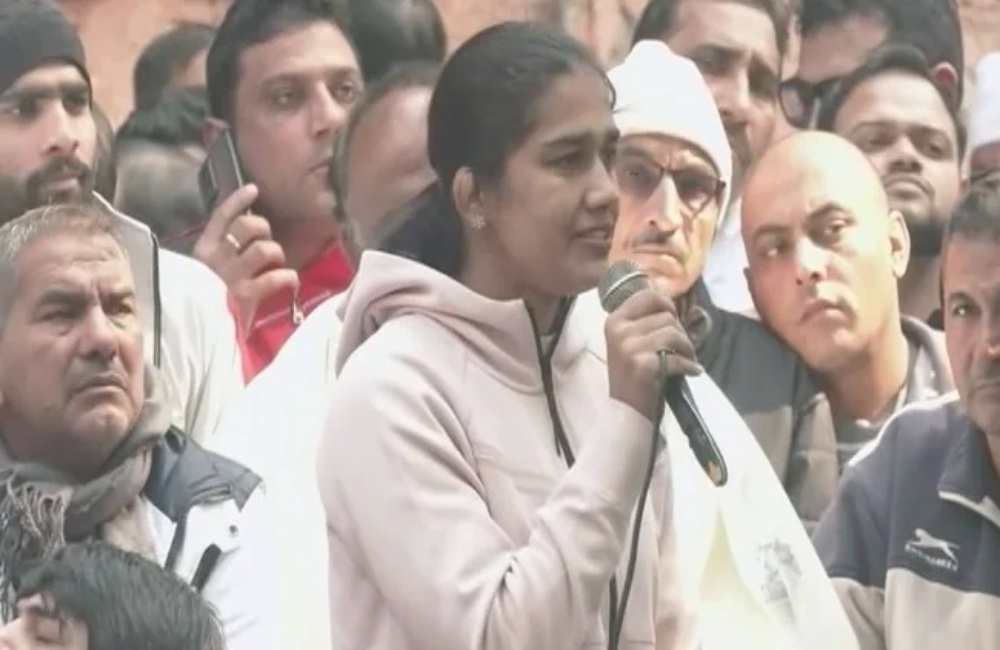 Champion wrestler Babita Phogat arrived at Jantar Mantar in Delhi where wrestlers continued their sit-in protest for the second day demanding action against WFI chief.
Protests by Indian women and men wrestlers against the President of the WFI, Brij Bhushan Sharan Singh, have entered the second day. In this demonstration, many big wrestlers like Bajrang Punia, Sakshi Malik and Vinesh Phogat are protesting at Jantar Mantar. These wrestlers have made several allegations against Brij Bhushan Sharan Singh, including sexual harassment. This protest of Indian wrestlers has now got the support of former wrestlers Geeta and Babita Phogat.
Commonwealth Games gold medalist Geeta Phogat has written, 'The wrestlers of our country have done a very courageous work to bring out the truth that happens to the players in WFI, and it is the duty of all of us countrymen to fight for this truth. To support the players and get them justice.
Three-time Commonwealth Games medalist Babita Phogat has written, 'I stand with all my fellow players in this matter of wrestling. I assure you that I will work to raise this issue with the government at every level, and the future will be decided according to the players' feelings. I am with my players in this fight. Babita has also written that she has full faith in the government and that it will do justice to the players of the country who have brought laurels to the country in the world.
Indian female wrestler Vinesh Phogat on Wednesday made a big allegation against Brij Bhushan, saying, 'The WFI president has sexually harassed many female wrestlers and coaches. I am saying this today, but I do not know whether I will be alive tomorrow. Some of the women wrestlers who are sitting here with me have also become victims of this molestation. We are not fighting for ourselves, we are fighting to save wrestling.