Germany ready to let Poland send Leopard tanks to Ukraine
23 January, 2023 | Vaishali Sharma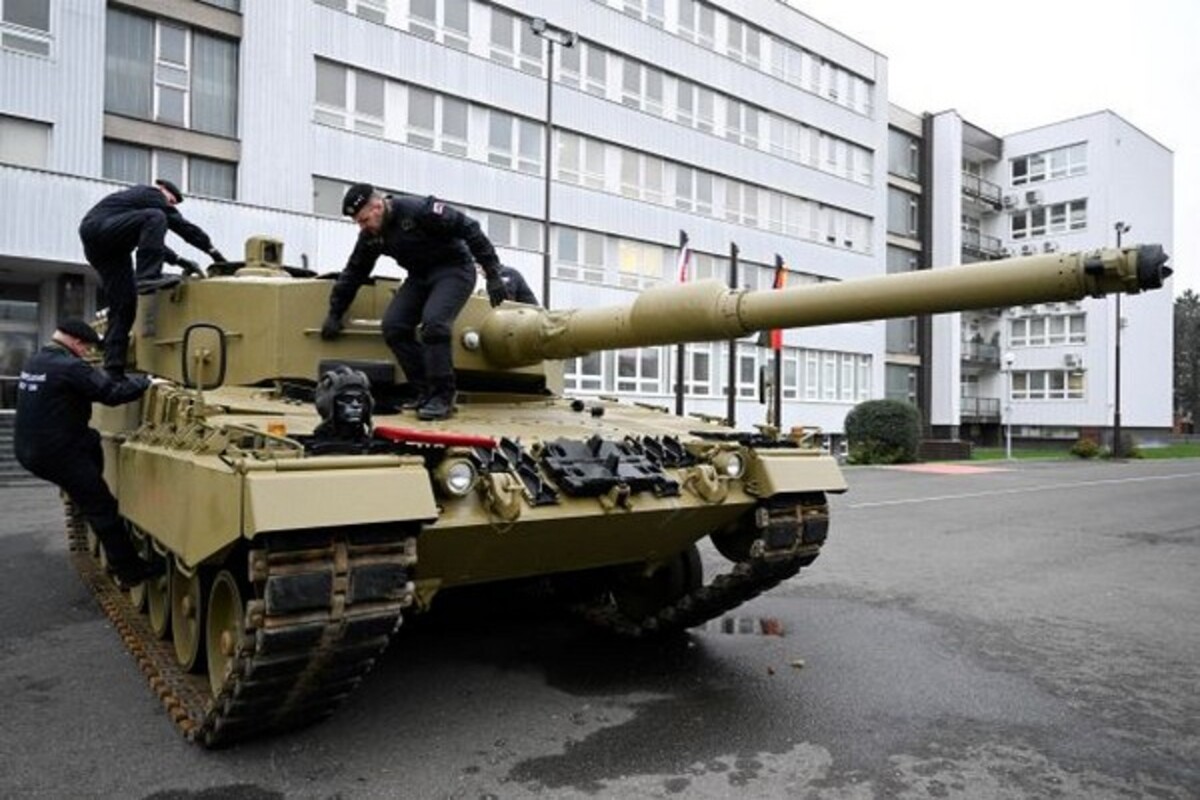 Berlin is prepared to give Poland permission to send German-made Leopard tanks to Ukraine to aid Kiev, said German Foreign Minister.
German Foreign Minister Annalena Baerbock said on Sunday that Berlin is prepared to give Poland permission to send German-made Leopard tanks to Ukraine to aid Kiev in defending against the Russian invasion, according to a report.
"The question has not been asked. If we were asked the question, we would not stand in the way," Baerbock said in an interview on the sides of a French-German cabinet meeting celebrating 60 years of the Elysee treaty. When asked for clarification by the interviewer if she meant Germany would not stop Poland from sending battle tanks to Ukraine, Baerbock said, "You have understood me correctly."
Her comments come as Berlin resists pressure from Kyiv to send some of its own stocks of the Leopard tanks to Ukraine.
Poland has announced it is ready to deliver 14 Leopard tanks to Kyiv but Prime Minister Mateusz Morawiecki said he was waiting for "a clear statement" from Berlin whether countries that have the Leopards can transfer them to Ukraine, reported RFI.
"We have rules, the so-called end-use controls," Baerbock said of Germany's hesitancy to send combat tanks into the war zone.
According to Germany's basic law, "weapons intended for warfare may be manufactured, transported, and marketed only with the authorization of the federal government," reported CNN.
Under the "War Weapons Control Act" the German government must consent to any delivery of German-made weapons to a war zone.
German Chancellor Olaf Scholz must consent and the final decision rests with him, according to German law. Scholz has been heavily criticized by his liberal coalition partner and many others for his stance on sending Leopard 2 tanks to Ukraine.
Ukrainian President Volodymyr Zelenskyy on Friday said that there was "no alternative" but for the West to give Ukraine heavy tanks. Meanwhile, a Russian politician warned that the continued delivery of weapons to Ukraine "will lead to a global catastrophe," reported CNN.
"Delivery of offensive weapons to the Kyiv regime will lead to a global catastrophe," Vyacheslav Volodin, the chairman of the State Duma, Russia's lower house of parliament, wrote on his Telegram channel Sunday. Volodin said the delivery of weapons will lead to Russian retaliation "using more powerful weapons."
Following a Friday meeting of NATO allies at the German air station of Ramstein to consider boosting military assistance to Ukraine, Volodin made his remarks.
In a Sunday talk to students and faculty at the Taras Shevchenko National University of Kyiv, CNN reported that former UK Prime Minister Boris Johnson stated the availability of modern weaponry in the Ukrainian army will not result in an escalation of conflict with Russia.
"Do not listen to the arguments of those who talk about escalation. People worry in the west that things are going to escalate if we give Ukraine the weapons," Johnson said. "I was in Bucha. How can we escalate the confrontation, where one side is already using the most advanced modern aircraft to bomb residential areas? Ukraine deserves all the help possible."
Johnson went on to say that Ukraine should "seek its destiny in NATO" because it not being in NATO "has led to the worst war in Europe in the past 80 years."
Johnson said the whole world "owes Ukraine a debt," because it is fighting for everybody who can potentially become "a victim of Vladimir Putin's aggression." He said Ukraine "fights for freedom around the world" and that the British people support Ukraine "a 100 pc."
Also Read: California shooting suspect found dead with self-inflicted gunshot wound
Read: Female, Male Hearts Respond Differently To Stress Hormone