Ghulam Nabi Azad Criticizes Article 370 Opponents says "Those opposing abrogation of Article 370 Ignorant"
7 August, 2023 | Anupam Shrivastava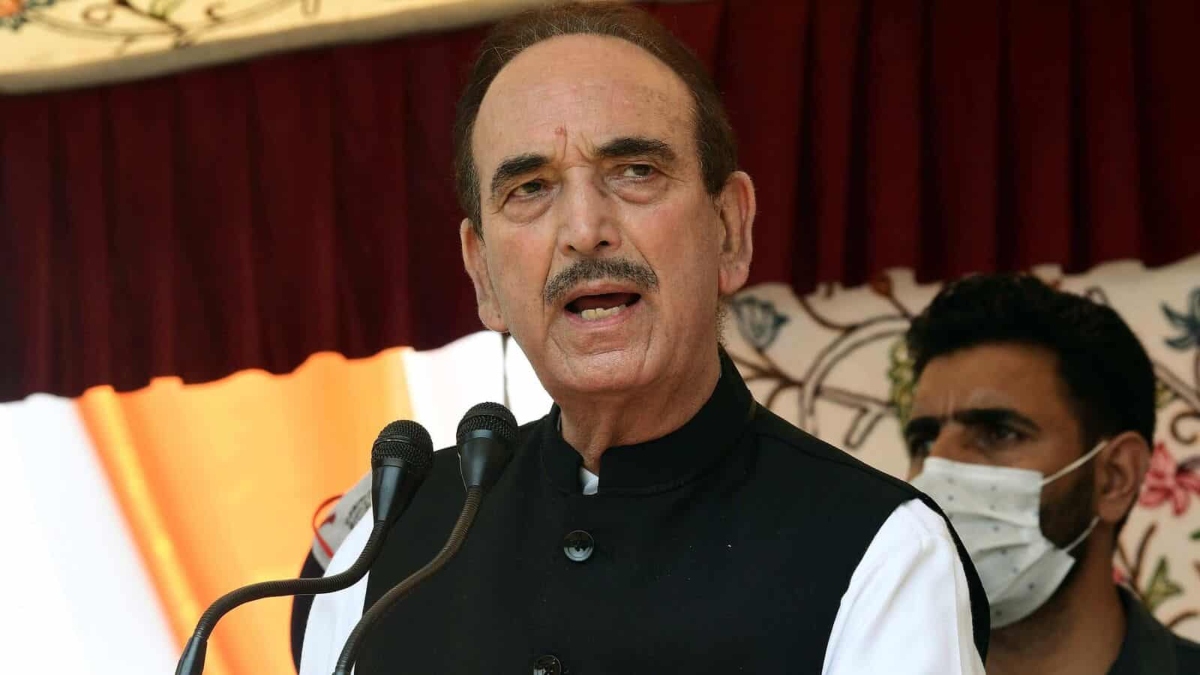 Ghulam Nabi Azad observed that those opposing Article 370 revocation within context of the Supreme Court proceedings, lack familiarity with ground realities historical and geographical dynamics of ...
Ghulam Nabi Azad, the former Chief Minister of Jammu and Kashmir and leader of the Democratic Progressive Azad Party, expressed his views on Sunday regarding those who oppose the abrogation of Article 370. Ghulam Nabi Azad also said that such opponents lack a comprehensive understanding of the history and geographical intricacies of the Union territory.
Ghulam Nabi Azad's statement emerged in the midst of ongoing Supreme Court proceedings that pertain to a series of petitions challenging the constitutional validity of the government's decision to revoke Article 370 on August 5, 2019. This action had stripped the former state of its special status.
As the controversial move reached its fourth anniversary this month, the Bharatiya Janata Party (BJP) celebrated what they deemed a new era marked by peace, development, and prosperity in the region following the Article 370 revocation.
Speaking with media in Doda, Azad indirectly targeted regional parties with his remarks. He highlighted that those opposing the Article 370 revocation within the context of the Supreme Court proceedings lack familiarity with the realities on the ground and the historical and geographical dynamics of Jammu and Kashmir. Azad emphasized that Article 370 was intended to benefit all, not limited to specific regions, provinces, or religions.
Ghulam Nabi Azad expressed confidence in the Supreme Court's ability to thoroughly evaluate all dimensions of the Article 370 abrogation.
Earlier, the BJP issued an official statement asserting that the revocation of Article 370 had ushered in peace, development, and prosperity for Jammu and Kashmir.
On the fourth anniversary of the Article 370 revocation, which fell on August 5, former Chief Minister and leader of the People's Democratic Party (PDP), Mehbooba Mufti, alleged that she and other senior party leaders had been subjected to "house arrest."
During a court hearing, a five-judge Constitution bench of the Supreme Court, led by Chief Justice of India DY Chandrachud, posed a fundamental question: How could a provision like Article 370, originally designated as temporary in the Constitution, transform into a permanent feature after the conclusion of the Jammu and Kashmir Constituent Assembly's term in 1957?
The bench argued that Parliament could not have unilaterally assumed legislative authority over Jammu and Kashmir to facilitate the abrogation of Article 370, citing that Article 354 of the Constitution did not grant such authorization for such an action.

Also Read: Israeli Airstrikes in Damascus Leave 4 Syrian Soldiers Dead, Lead to Fresh Tensions in Region