Girl slaps Boy over Zara T-Shirt price in Delhi Metro, video goes viral
17 July, 2022 | Pravina Srivastava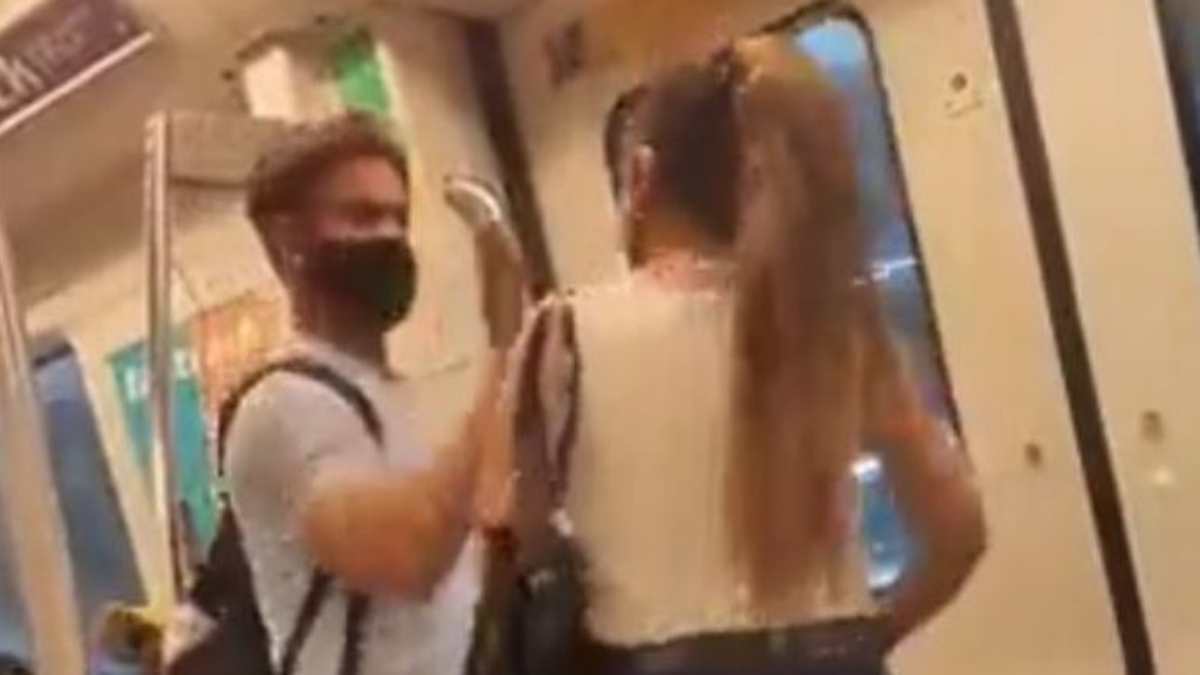 In a viral video, a girl is seen slapping her boyfriend feeling offended when he compared Zara T-shirt Price with a local shop T-shirt.
For its commuters, Delhi metro may be very unremarkable while being the lifeblood of the nation's capital. After boarding, one travels to their destination and continues with their day. But what happened on this particular Metro train caught the riders' attention and forced them to look up from their phones. A social media video of a boy and girl fighting violently in the metro is going viral.
The female continued to smack her boyfriend repeatedly while he shouted back at her, as if that weren't enough. The man disputed and argued that it couldn't have cost more than Rs 150 while the girl insisted that she purchased a T-shirt from Zara for Rs 1000. The female struck the man in a fit of rage, clearly enraged. She was cautioned by the child and told that it was a public area. The boy ultimately had to smack the female as she insisted on continuing.
Another incident involving the Delhi Metro occurred earlier when Noida police detained YouTuber Gaurav Taneja, also known as Flying Beast, for violating sections 144 of the CrPC, 188 of the Indian Penal Code (disobedience to order duly promulgated by public servant), and 341 of the IPC (punishment for wrongful restraint). The incident happened when thousands of his supporters gathered at a metro station to celebrate his birthday at the request of his wife Ritu Rathee.