Got "bow and arrow" symbol as Lord Ram's blessings are with us: Eknath Shinde on Ayodhya visit
9 April, 2023 | Pragati Singh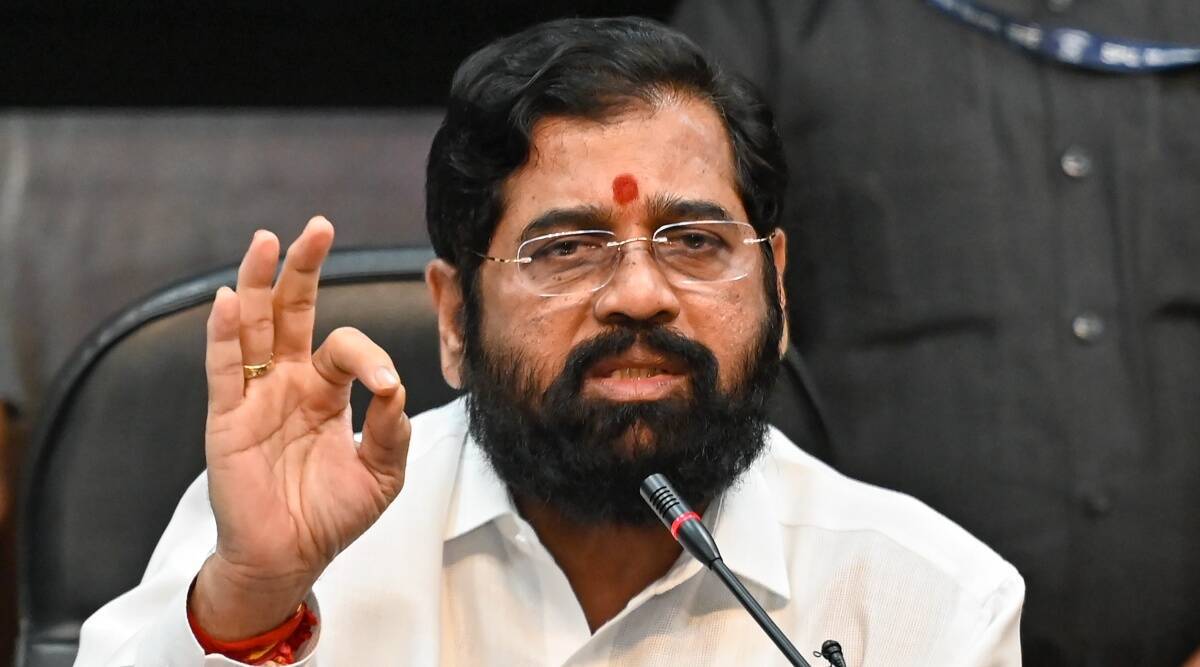 Shiv Sena leaders desired to visit Ayodhya after obtaining the Bow and Arrow insignia.
Maharashtra Chief Minister Eknath Shinde, who arrived at Ayodhya on Sunday, claimed his Shiv Sena side received the 'bow and arrow' sign as Lord Ram's blessings are with them. "Lord Ram's blessings are with us and that is why we have got the symbol of bow and arrow," Shinde told reporters in Lucknow while leaving for the temple town
On Sunday, Maharashtra Chief Minister Eknath Shinde arrived at Ayodhya with other Shiv Sena MPs. Shinde is visiting the temple town for the first time since being sworn in as Maharashtra chief minister in June of last year.
On Sunday, Deputy Chief Minister Devendra Fadnavis arrived at Ayodhya. On their arrival at the temple town, both CM Shinde and his deputy Fadnavis were greeted warmly.
"I am very happy that I am going to Ayodhya to take blessings from Lord Ram," Fadnavis said after reaching Lucknow on Sunday.
On Saturday, Shinde and other Shiv Sena leaders travelled to Lucknow. Shinde was greeted by his Uttar Pradesh counterpart, Yogi Adityanath, at the Lucknow airport. On the banks of the Saryu River, the Maharashtra Chief Minister will perform aarti. He will also go to the Ram Mandir building site.
"This is not a political visit. I keep visiting Ayodhya but this is the first time I have come here as the chief minister. All our party leaders wanted to take the blessings of Lord Ram. I want to thank Yogi-ji and his ministers who were here to welcome us," Shinde told ANI.
The Shiv Sena put up large banners with Shinde's image in Ayodhya to welcome him. Meanwhile, Shiv Sena (UBT) leader Sanjay Raut slammed Shinde, stating that the Maharashtra chief minister visited Ayodhya while farmers were suffering from rain and hailstorm.
Addressing mediapersons, Raut said, "We also believe in Lord Ram. We have also been to Ayodhya several times. But the BJP never followed us there. When the Babri incident happened, they ran away. Farmers in Maharashtra are saddled with problems due to rain and hailstorm but the government, ignoring all these issues, is visiting Ayodhya. Will Lord Ram bless them? They are copying us. Public knows who is original and who is duplicate."
Before leaving for Lucknow, CM Shinde said in a press conference, "We will be going to Ayodhya to seek Lord Ram's blessings on April 9. The call of faith and belief prompted us to undertake this visit. We will perform the Aarti. I still remember that Dharmveer Anand Dhigana (Anand Dighe, who the Maharashtra CM considers his mentor) had sent a Karsevak to Ayodhya with a silver brick. So, we have old bonding with Ram Lalla and will be visiting the temple also."
He stated that Shiv Sena leaders desired to visit Ayodhya after obtaining the Bow and Arrow insignia.
"We will take part in programmes that the seers have organised in Ayodhya. In a dig at his predecessor Uddhav Thackeray, Shinde said, adding, "Earlier, seers were killed in Palghar, but now we will protect them."
The Palghar episode occurred during Uddhav's previous Maha Vikas Aghadi (MVA) government. On February 17, the Election Commission ruled that the Shiv Sena's Eknath Shinde camp will keep the party's official name and the bow and arrow symbol.