"People have decided to end unstable coalition governments in Karnataka": PM Modi
30 April, 2023 | Pragati Singh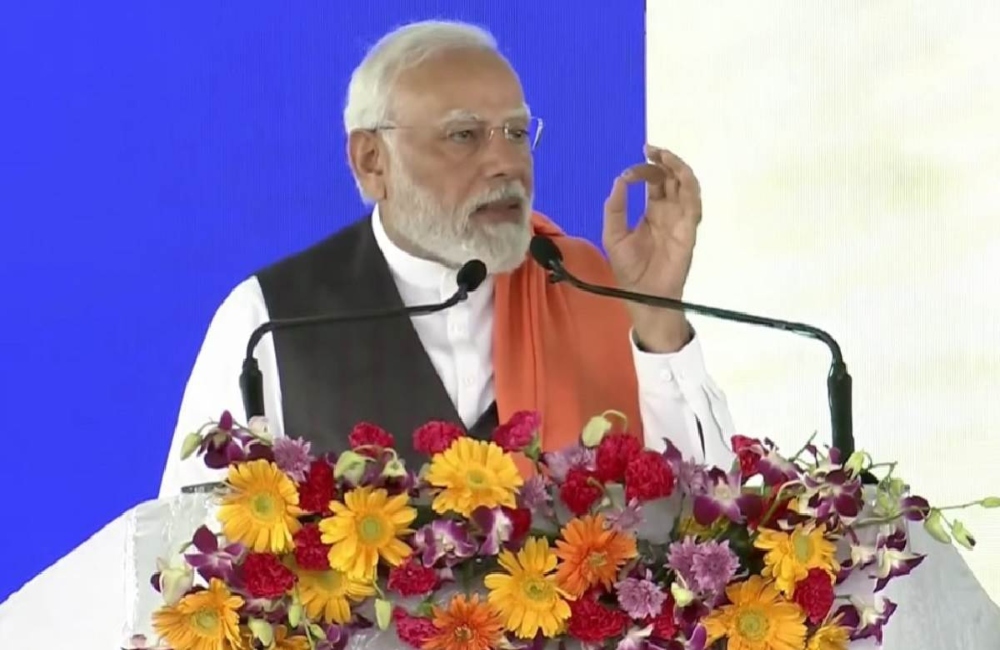 Congress and JD(S), both are symbols of instability.
Prime Minister Narendra Modi stated on Sunday that the people of Karnataka have decided to end the rule of unstable coalition administrations, referring to both the Congress and the Janata Dal (Secular) parties as "symbols of instability."
Addressing a public meeting here in Belur, PM Modi said, "This time, the people of Karnataka have decided to end the unstable governments that have ruled the state for the past decades. Congress and JD(S), both are symbols of instability. In whichever state, Congress party is left, they make headlines only due to the tussle among the regional leaders".
"Everyone is watching what is happening in Rajasthan and Chhattisgarh. People are in a dire state, development works are halted. While Congress is busy with its infighting. JD(S) is daydreaming. It is Congress party's B Team and wants a share in looting the people," he added.
He further claimed that Congress and the JD(S) are "pretending" to compete with each other.
"Congress and JD(S) just pretend to compete against each other. Even in the Parliament, both parties are together on every issue. The people have to remember that each vote given to JD(S) will go to the account of Congress and voting for Congress means putting brakes on the development of the state," PM Modi said.
The Prime Minister further accused the Congress party of "appeasement" politics, claiming that as a result, facilities did not reach the poor.
"Congress has done appeasement, while BJP is stressing people's satisfaction. Due to the appeasement of Congress, basic facilities could not reach a large population of SC/ST, OBC. While our government has provided facilities to the poor, which has increased their self-respect," he said.
He also attacked the Congress and JD(S) parties, accusing them of engaging in "family-based politics."
"There is another unique similarity in Karnataka units of Congress and JD(S). Karnataka's Congress unit has to work round the clock for one family sitting in Delhi. For every decision, from CM candidate to party ticket, they need to get the green signal from the family in Delhi. Likewise, the JDS party is a private limited party of a single family. They are spending all their energies on the welfare of their family," PM Modi said.
The Prime Minister added, "JD(S) which is a party, this party is also the completely private limited party of one family. The big faces of this party are spending all their energy to settle their families. Most of the headlines related to the party are about which member of the family has the upper hand. There is no discussion about what agenda they have for the people".
The Prime Minister has returned to the campaign trail for the BJP, holding a number of electoral rallies and roadshows. Karnataka's Assembly elections will be held on May 10, and the results will be counted on May 13.