Govt providing level-playing field to youth to build stronger, self-reliant 'New India': Rajnath Singh
15 April, 2023 | Vaishali Sharma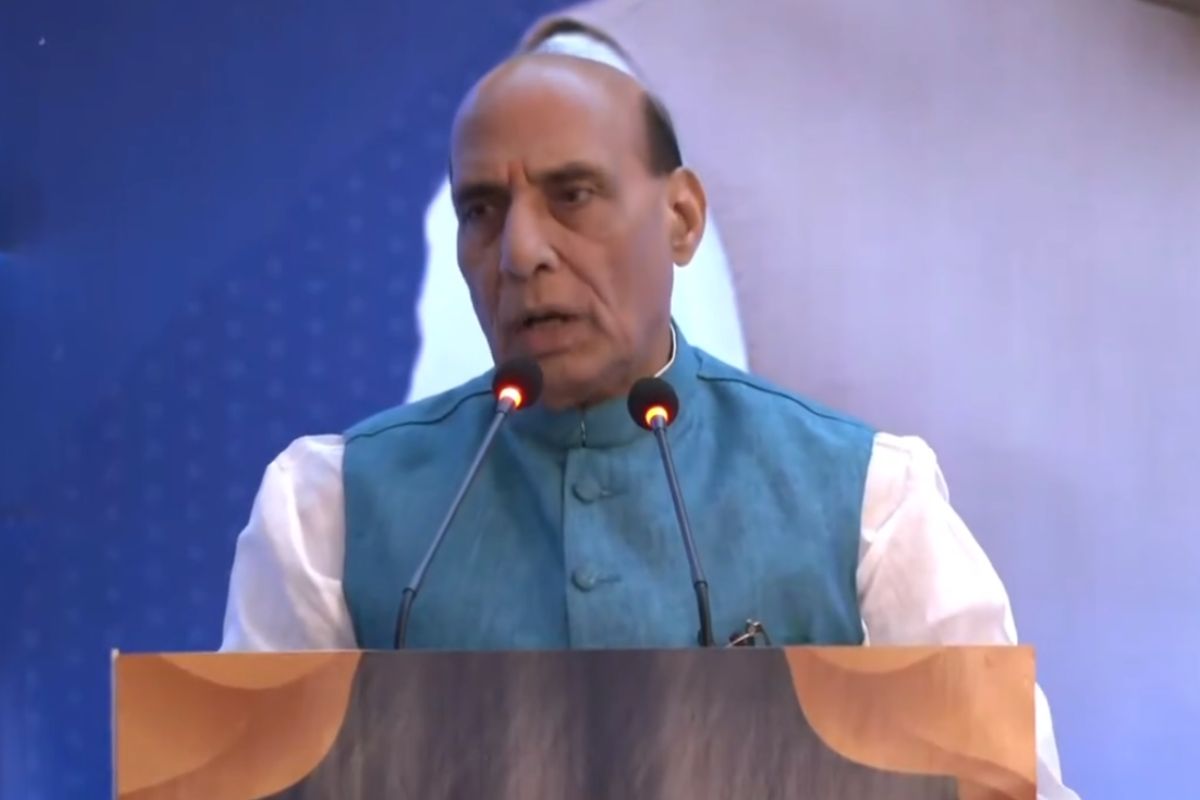 The Minister emphasised the measures made by the Ministry of Defence to encourage youth participation in maintaining national security.
Rajnath Singh, India's defence minister, urged young people on Saturday to provide innovative solutions to help the nation advance in science and technology and support the government's efforts to make India more secure, robust, and independent.
Speaking at a gathering in Udaipur, Singh emphasised that the use of technology will spread to all industries in the near future and that excellence in science and technology is required. In order to elevate the county to new heights, he urged the young, inspired brains to come up with ideas, innovate, do research, and create discoveries. According to Singh, the government is creating a fair playing field for the youth to ensure that the vision of a "New India" is quickly realised. The youth have a special ability to create, nurture, and transform.
In his list of initiatives to develop young people's potential, he mentioned the National Education Policy 2020, which emphasises both knowledge and skills equally while focusing on holistic education. He also discussed initiatives like Ayushman Bharat and the Fit India movement, which seek to develop a workforce that is educated, healthy, and skilled.
The Minister emphasised the measures made by the Ministry of Defence to encourage youth participation in maintaining national security. He went into detail on the Innovations for Defence Excellence (iDEX) initiative, through which the Indian Coast Guard, the Armed Forces, and Defence Public Sector Undertakings look to the general public for solutions to their problems.
"There are two ways to resolve a problem statement. One is to issue a tender and get it resolved through a foreign company. The other is to put forth the problem statement before the young ignited minds, which is 65 per cent of the country's population. This is the vision behind iDEX. In just five years since its launch, we have received an encouraging response. We have already launched nine Defence India Start-up Challenges. Youths have provided solutions to many problem statements. We not only adopt the ideas of the youth, but take it forward by connecting them with investors and providing grants," Rajnath Singh said.
Singh emphasised the necessity of having a strong will to complete any given goal, emphasising that both successes and failures are a natural part of life and that one should not be discouraged by the ups and downs.
He urged the kids to keep in mind that no aim or aspiration is bigger than life in reference to the news stories of suicides by IIT and NEET hopefuls in Kota. If any child commits such a drastic action, he regarded it as the society as a whole failing. He exhorted everyone—parents, relatives, instructors, and friends—to evaluate youngsters on the basis of their effort rather than their exam performance.