Piyush Goyal: India is bright under decisive leadership of PM Modi
23 October, 2022 | Pranay Lad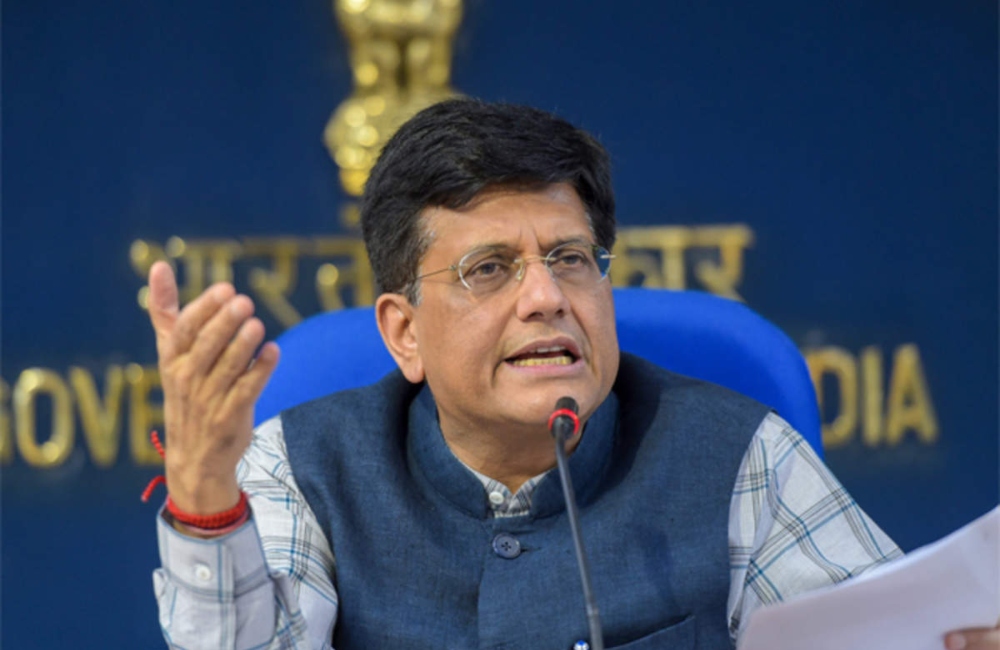 Union Commerce Min Piyush Goyal stated on Saturday that despite the global economic recession, India is providing fresh examples for the rest of the world to follow in order to advance.
"All throughout the world, economies are slowing down. The pace of global GDP growth is declining. In many nations today, the inflation rate exceeds 10%. In only a few days, governments in many nations change often "explained Goyal. Goyal continued, "India is illuminating new paths for the rest of the globe to follow under such circumstances. India's future, in my opinion, is highly promising under PM Modi's firm direction."
Notably, on Saturday, Prime Minister Modi used video conferencing to announce the start of the "Rojgar Mela," a programme to hire 10 lakh people.
On Saturday, Union Minister Jyotiraditya Scindia hailed Prime Minister Narendra Modi's "Rojgar Mela" as a historic effort.
"Prime Minister Narendra Modi today unveiled a major job plan. Eligible recipients received appointment letters. 75,000 young people were given employment around the nation in various ministries and agencies of the federal government. Within a year, 10 lakh individuals will receive employment. The young will lead the nation, "Scindia informed the media.
Appointment letters are sent to 75,000 newly appointed employees during the Rojgar Mela.
This is an important step in fulfilling the Prime Minister's ongoing commitment to provide work opportunities for the youth and to ensure the welfare of residents, according to a statement from the Prime Minister's Office (PMO).
According to the Prime Minister's instructions, "all Ministries and Departments are working to fill current vacancies against sanctioned jobs in Mission Mode. The new hires from all throughout the nation will work for 38 Ministries/Departments of the Indian Government.
The appointments will join the government in a variety of capacities, including Group A, Group B (Gazetted), Group B (Non-Gazetted), and Group C. The PMO statement listed the positions that were being filled as Central Armed Force Personnel, Sub Inspector, Constable, LDC, Steno, PA, Income Tax Inspectors, and MTS, among others.
Ministries and Departments are carrying out these hirings in a mission-mode, either independently or through hiring organisations like the Railway Recruitment Board, UPSC, and SSC.
The statement ended, "For expedited recruiting, selection processes have been streamlined and made tech-enabled."