Greece: Violent Protests After Police Shoot 16-Year-Old Boy
6 December, 2022 | Pranay Lad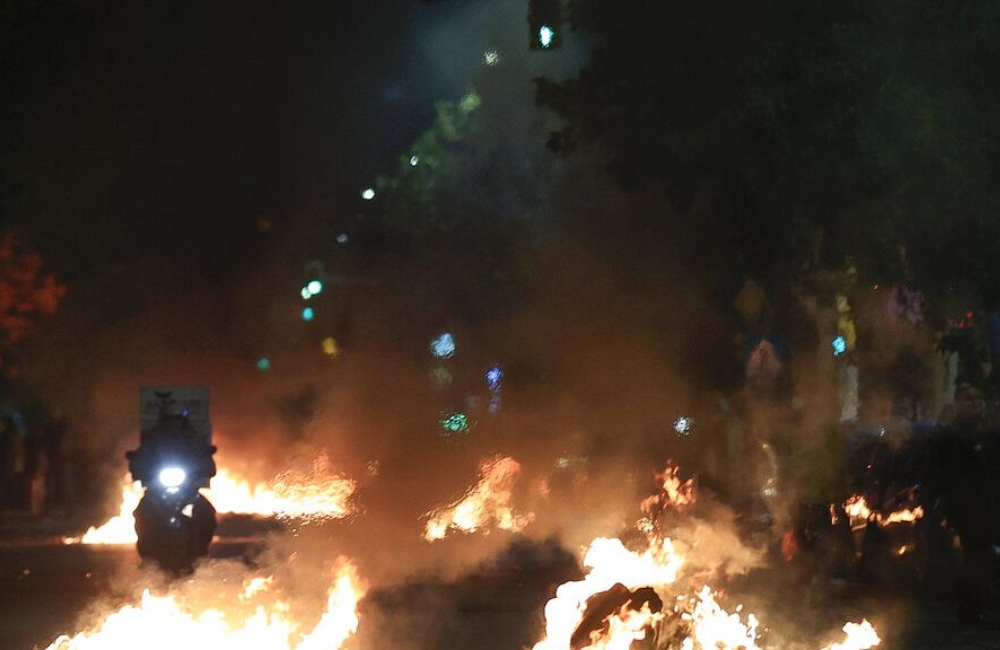 According to the Greek police force, the youth tried to ram motorbike-riding officers who were pursuing him in an effort to avoid being arrested.
After a Roma adolescent was shot by police and left in a serious condition, violent altercations erupted in the second-largest city in Greece on Monday.
According to sources, the 16-year-old was shot in the head early on Monday after driving a truck away from a gas station in the port city of Thessaloniki without paying.
The teenager tried to smash cops who were pursuing him on motorcycles, according to the Greek police department, in an effort to avoid being arrested.
On Monday night, protesters broke store windows in the city's centre and set barricades on fire. They also tossed Molotov bombs at riot police.
Police used stun grenades and tear gas as a response.
Before police replied with tear gas earlier in the day, demonstrators and the teen's family members had hurled rocks at riot police outside the hospital where he is being treated.
Police stated in a statement that they fired two rounds to try to stop the man from attempting to attack police motorcycles.
The driver was struck by a wall after the rounds were fired, lost control, and was "transported to the hospital with critical injuries," according to police.
The cop who fired the shot was detained, and on Tuesday, he will go before a prosecutor.
In 2021, a second Roma boy was slain in a police chase close to the port of Piraeus.
The incident also occurs a day before student demonstrations in numerous cities in remembrance of a Greek youngster who died after being shot dead by a police officer in 2008, Alexandros Grigoropoulos.
Weeks of occasionally violent protests in Greece followed his death.