Guj Polls: 'Narendra Working for Record Win of Bupendra', Says PM Modi
20 November, 2022 | Pranay Lad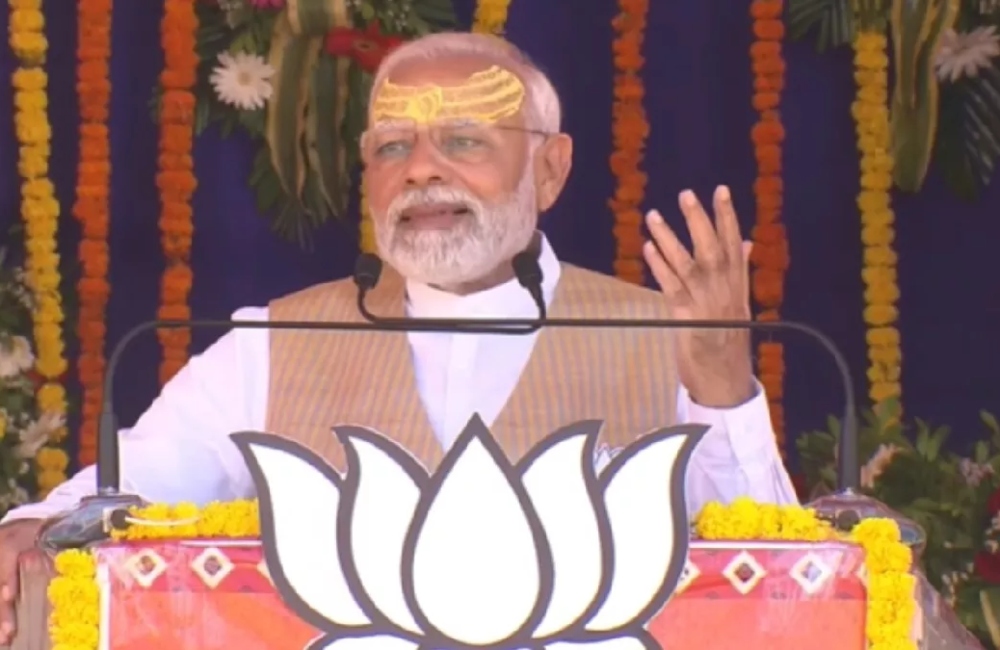 Speaking about the development, Modi emphasised that the Gujarat government, which is run by the Bharatiya Janata Party, has improved ports there and increased tourism.
In Veraval, Gujarat, today, Prime Minister Narendra Modi encouraged the electorate to help him achieve his goal of winning the Gujarat Assembly elections handily. The prime minister urged voters to "break records at every voting station" while addressing the crowd with Gujarat Chief Minister Bhupendra Patel. He also urged them to "make the BJP victory at every polling booth this time."
Narendra is aiming to shatter records for Bhupendra, the prime minister stated in his speech.
Speaking about the development, Modi emphasised that the Bharatiya Janata Party-led Gujarat administration expanded the state's ports and increased tourism, and he added that if it were to win re-election, it would work tirelessly for development. New programs for farmers were also promised by him.
PM Modi visited the Somnath Temple to start his day, and following the Veraval rally, he has appointments in Dhoraji, Amreli, and Botad.
He addressed a crowd in Valsad when he arrived, and that evening his intensive poll campaign in his home state got underway.
With Prime Minister Narendra Modi planning to address over 25 rallies over the course of three days, the ruling Bharatiya Janata Party (BJP) is stepping up its Gujarat election campaign.
BJP national president JP Nadda and Union Home Minister Amit Shah are anticipated to address more than 15 rallies in the state that is going to the polls, according to the news agency.
The BJP previously unveiled a star campaigner list of 40 politicians, including the chief ministers of the states they now control. These figures are anticipated to campaign for two to three days and address at least three rallies.