Gujarat : After Bihar, bridge collapse in Tapi district before official inauguration, 15 villages to get affected
14 June, 2023 | Srishti Ruchandani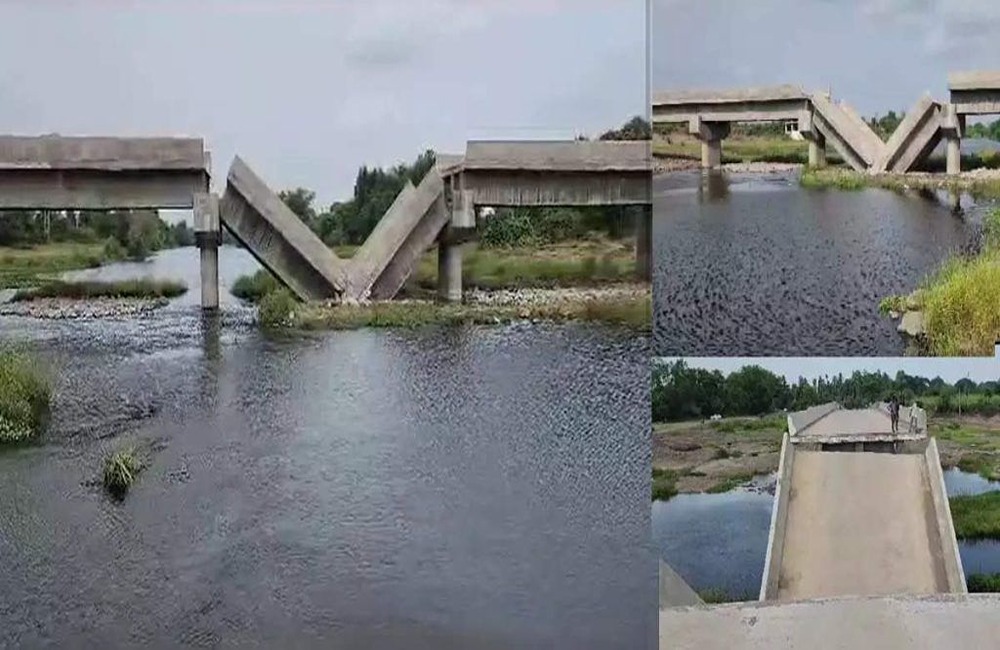 Gujarat: Bridge collapse in Tapi district of Gujarat before official inauguration 15 villages affected
On the morning of 14 June, a big portion of the bridge over the Mindhola river in Vyara collapsed. Sources said the incident took place at around 6.30 am. The bridge was not yet inaugurated.15 villages have been affected by the collapse of the pool. No one was injured in the accident.
This bridge was constructed at a cost of Rs 2 crore. There are allegations of corruption after the collapse of the bridge. Local people allege that the contractor has used substandard material in the construction of the bridge. After this incident, senior officials have reached the spot and are investigating.More than 95 per cent work of the bridge has been completed. However, the bridge collapsed before launch.
According to Executive Engineer Nirav Rathod said, "The construction work of the bridge started in 2021, which cost Rs 2 crore. The reason for the collapse of the bridge will be ascertained after getting the investigation done by the experts."
Recently in Bihar the Aguwani – Sultanganj bridge collapsed in Bhagalpur. The bridge was constructed to link Bhagalpur and Khagaria districts over the river Ganges.It involved a cost of over Rs 1770 crore and was supposed to be completed by 2019.