Gujarat: Nine dead as bus collides with SUV in Navsari
31 December, 2022 | Pravina Srivastava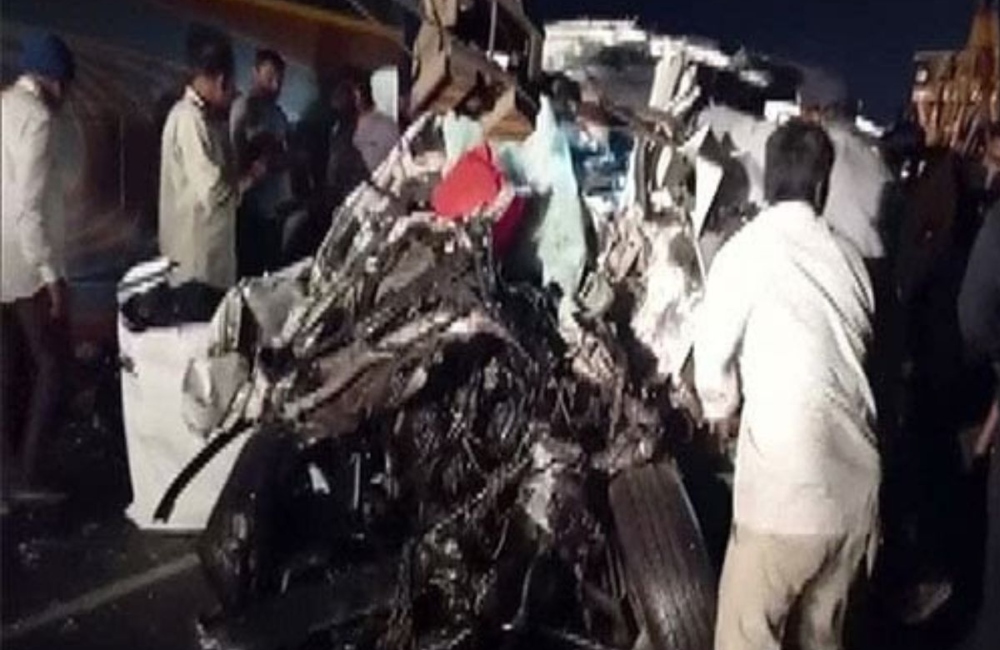 The accident between a bus and a car in Navsari, Gujarat, early Saturday killed nine people and wounded many more.
Nine killed and many were wounded in an accident between a bus and a car on Saturday in Navsari, Gujarat.
Deputy Superintendent of Police VN Patel stated "A collision occurred on the Ahmedabad-Mumbai route between a bus and an SUV. Nine individuals were killed, while numerous more were injured. The accident happened about 4 a.m."
Union Home Minister Amit Shah expressed his sympathies to the dead families on Twitter.
Shah stated "The road disaster in Navsari, Gujarat, is devastating. My heartfelt sympathies go out to anyone who has lost loved ones in this catastrophe. May God provide them the fortitude to face the suffering. The injured are quickly treated by the local government, who wishes them a swift recovery."
The injured were taken to a hospital and were being treated.
More information is awaited.