Gujarat Election Results 2022: BJP Record Shattering Victory, Oath On Monday
9 December, 2022 | Pranay Lad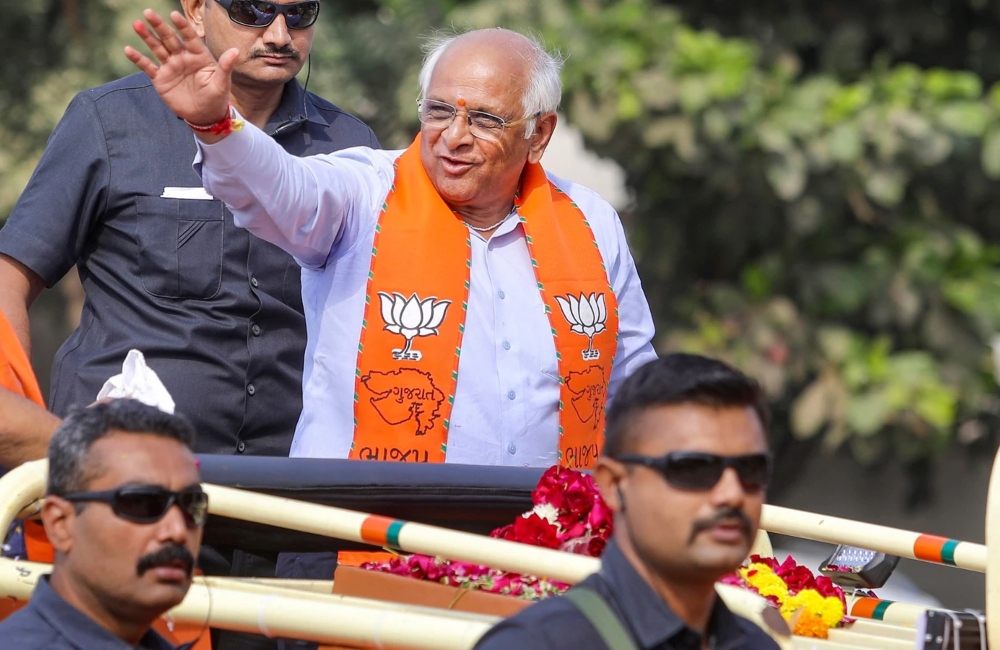 The BJP secured a majority by winning 156 seats in the 182-member Gujarat Assembly.
With victories on more than 150 seats, the BJP is poised to secure its eighth straight term of administration in Gujarat. On Monday, the newly elected Gujarati government will be sworn in. The Congress had in 1985 won 149 seats – which was the prior record.
In the 182-member legislature, the BJP won 156 seats to gain a majority. The Congress and AAP were far behind and could only win 17 and 5 seats respectively. The AAP said it had been declared a national party after its success in the Gujarat elections.
The election dates were December 1 and December 5. Gujarat is the home state of Prime Minister Narendra Modi.
The Congress, which produced a great showing in 2017, slumped to its poorest Gujarat score ever, fewer than 20. The party "conceded" long before the election with a dejected and tardy campaign.
After poor showings in Gujarat (five votes) and Himachal Pradesh (zero), Arvind Kejriwal's Aam Aadmi Party (AAP) hailed its "national party" status due to the Gujarat vote share.
The AAP's aggressive, all-out campaign fell short of its goal of undermining the BJP in "Fort Modi" It reduced the number of votes cast for the Congress, thereby boosting the BJP's total.
Since 1995, the BJP has never lost in Gujarat. Surprisingly, during its 27-year control, the party has not seen anti-incumbency.
On December 12, Bhupendra Patel, who became chief minister a year ago, will be sworn in for a second term (Monday). If the BJP won again, Mr. Patel would serve as Chief Minister once more, according to Home Minister Amit Shah.
Even though Himachal Pradesh consistently alternates between the BJP and the Congress every five years, the BJP had been counting on PM Modi's accomplishments for a seamless transition to a historic second term in office.
Even if AAP doesn't manage a double-digit vote total, its presence in Gujarat is anticipated to disrupt Gujarat's binary politics and provide the BJP a more tenacious and well-prepared opponent than the Congress. Party officials have previously said that the AAP's road toward becoming a national party begins with this election.
Congress was perceived as mounting a token campaign in Gujarat, where it won 77 seats in 2017, and in Himachal Pradesh, where the pattern of recent decades provides it an advantage while concentrating on its larger Bharat Jodo Yatra. The Congress only won nine seats in the Delhi municipal elections, which attracted more votes than the Himachal Pradesh elections.