Gujarat Final Round Polls: PM Modi Casts Vote in Ahmedabad
5 December, 2022 | Pranay Lad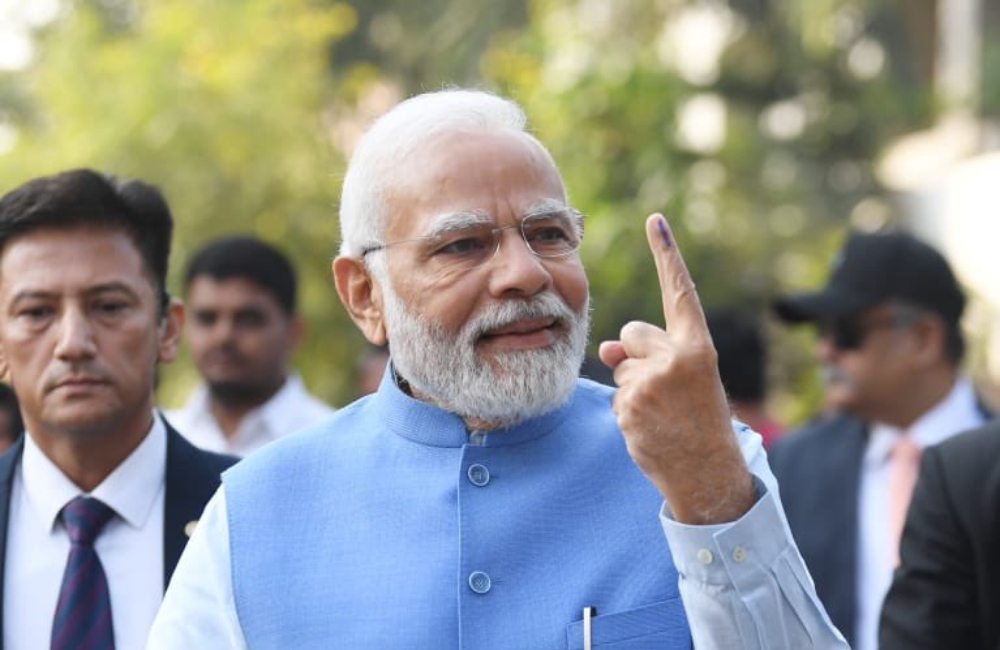 5% voter turnout till 9 am; PM casts his vote in Ahmedabad.
At 8 am on Monday, the second and final phases of voting for the Gujarat Assembly elections began in 93 seats spread over 14 districts in the state's central and northern regions.
In these Assembly segments spanning over Ahmedabad, Vadodara, Gandhinagar, and other regions, a total of 833 candidates from 61 political parties are running for office, including Chief Minister Bhupendra Patel of the Bharatiya Janata Party (BJP). Up to 9 am, 4.75 per cent of eligible voters had cast ballots.
Both Gujarat Chief Minister Bhupendra Patel and Prime Minister Narendra Modi cast their ballots early on Monday morning. The Prime Minister exercised his right to vote at a polling place put up in a high school in Ahmedabad's Ranip neighbourhood.
Amit Shah, a member of the BJP and the union home minister, will exercise his right to vote at a municipal sub-zonal office in the Naranpura neighbourhood of the city.
At a voting location in Ahmedabad on Monday during the second round of the Gujarat Assembly elections, Prime Minister Narendra Modi cast his ballot.
Around 9.30 am, Modi travelled to a voting location at Nishan High School in the Ranip neighbourhood of Ahmedabad to exercise his right to vote. He waited in line to cast his ballot for a time.
The PM displayed his inked finger to the audience waiting to greet him as he exited the voting booth. He then made his way to his older brother Soma Modi's residence, which was close to the polling place.
Election turnout in the first hour: 4.75%
In the first hour of voting on Monday in the second round of the 93-seat Gujarat Assembly election, an average turnout of 4.75 per cent was seen, according to the Election Commission. Among the early voters were Gujarat Chief Minister Bhupendra Patel and Prime Minister Narendra Modi.
In Gujarat's second round of elections, which included 93 of the state's 182 seats distributed over 14 districts in the north and centre, voting got underway at 8 a.m. in 14,975 polling places. In the second phase, the destiny of 833 candidates—including CM Patel—will be decided.
Three young candidates who were instrumental in influencing the narrative of the 2017 state Assembly elections are among the numerous well-known candidates running in the second round of the Gujarat elections: Hardik Patel, Alpesh Thakor, and Jignesh Mevani. The three leaders have mostly restricted themselves to their separate areas for what is being dubbed their "battles of prestige," despite the fact that even this time they are regarded as "star candidates" of their parties.
Amit Shah, his family members vote at AMC sub-zonal office in Naranpura: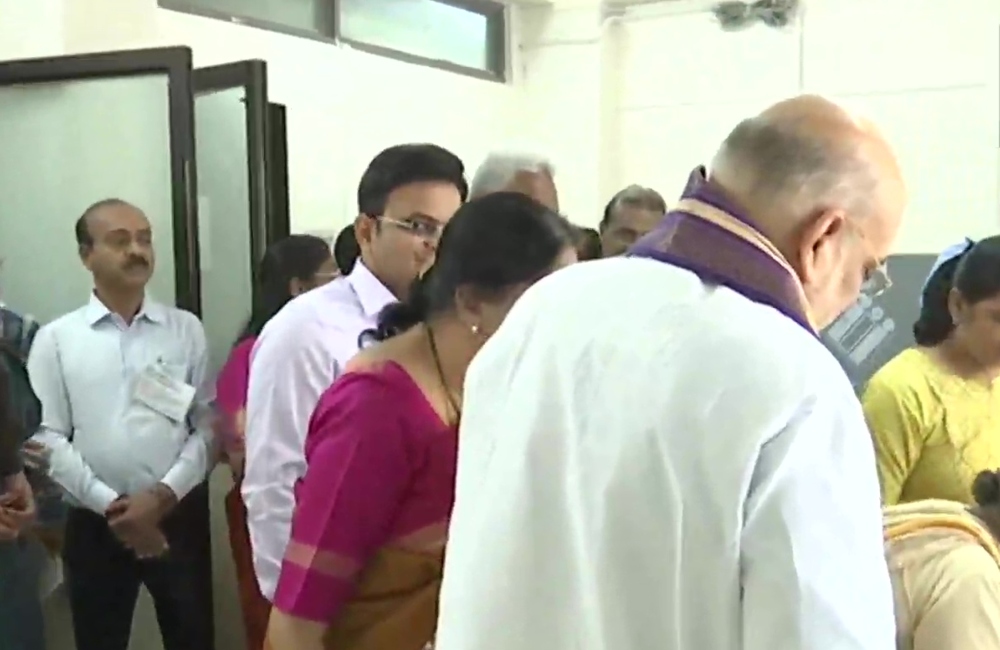 Union Home Minister Amit Shah, along with members of his family including his son and BCCI secretary Jay Shah, casts his votes at AMC Sub-Zonal Office in Naranpura of Ahmedabad. And casting his vote, Home Minister Shah expressed his gratitude towards the first-time voters and also added that every vote is a push towards a golden future for Gujarat. He also urged everyone to exercise their right to vote.
Delhi LG along with his wife cast their vote in the final round of the Gujarat Elections: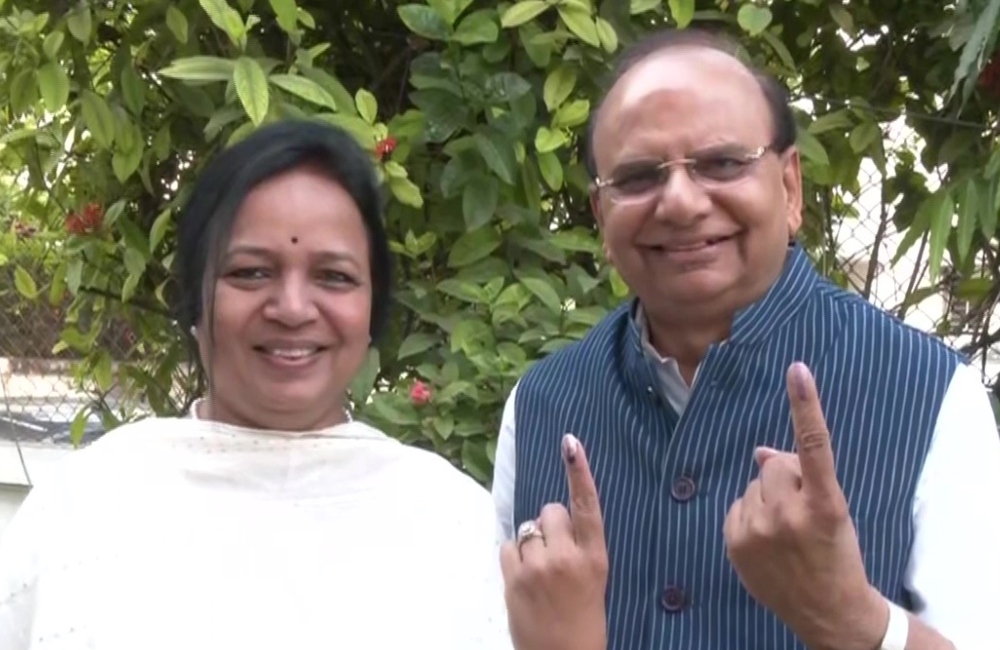 After casting his vote at a polling station in Ahmedabad, Delhi Lieutenant Governor (L-G) Vinai Kumar Saxena Monday said: "It's a festival of democracy. Everyone should exercise their franchise. I too voted today. I appeal to everyone to step out in large numbers, vote and strengthen democracy. The people of Gujarat are smart and they have always voted thoughtfully. They will do the same this time too."