Gujarat girl receives unilateral hand transplant, first of its kind in India, claims hospital in Mumbai
4 February, 2023 | newsx bureau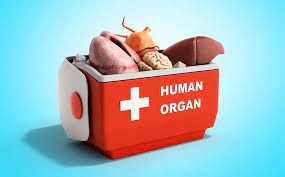 An 18 year old girl from Gujarat receives unilateral hand transplant, first of its kind in India, claims hospital in Mumbai.
An 18-year-old girl received the first unilateral hand transplant in India. The authorities at Global Hospital, where Samya Mansoori underwent the transplant, asserted that the 18-year-old received the first unilateral hand transplant of its kind in India, making it possible that she received the best birthday present of her life. Samya, a resident of Baruch in Gujarat, underwent successful surgery after being born without a right hand.
The adolescent told ANI, "I am really very happy. I have to use my hand for a lot of things." She said when she heard that she would receive the hand, a lot of thoughts were going through in her head. She stated, that she even had dreams that she was driving with her hand and doing a lot of things with her own hand.
Samya, who is pursuing her Bachelor of Computer Application (BCA) degree, stated that after completing her BCA and MCA degrees, she would like to work in the cyber team of the police and become a police officer.
She revealed that she used to have a lot of problems. Her younger classmates used to make fun of her because of which she even avoided public places. She is happy that her classmates don't have anything to say now.
Meanwhile after getting a successful hand transplant, she even urged people to give their organs to help others. "I am the happiest person on earth right now. For the past five years, we have been looking for someone to help her. However, doctors said she can't have surgery until she's 18 years old. "Shenaaz Mansoori, Samya's mother, said that she was registered for the transplant on January 10 when she turned 18.
Within a few days of her registration, we obtained a donor. "Considering her necessity and confidence, we decided to undergo with the surgery," said Dr. Nilesh Satbhai, the surgeon who operated on her.