Gujarat Polls: Campaigning ends, voting on Dec 1
30 November, 2022 | Riya Girdhar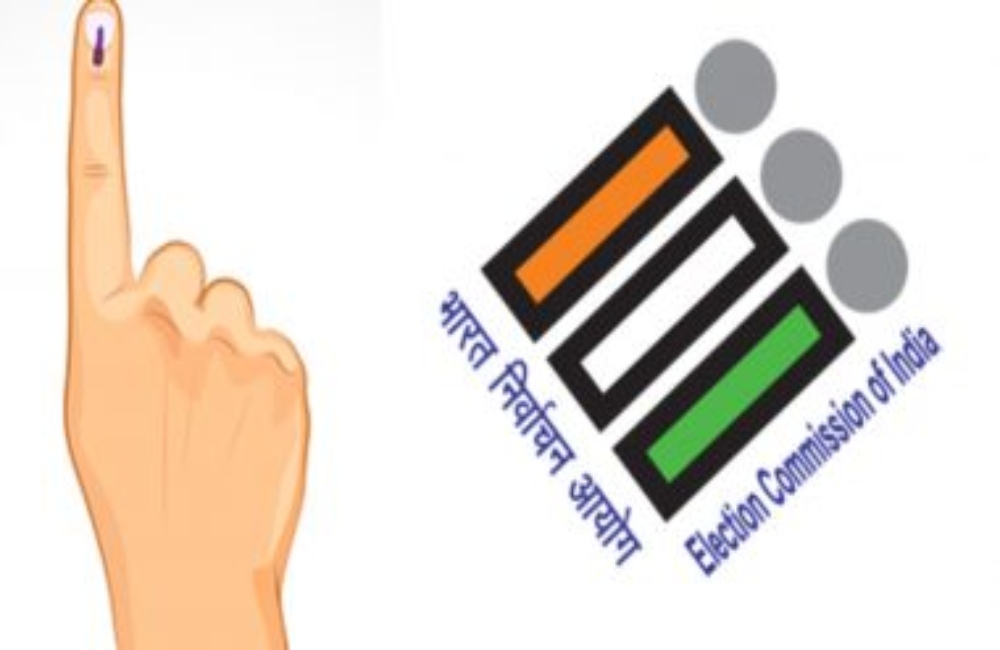 As the BJP pursues a record-breaking seventh term in government, Prime Minister Narendra Modi and Home Minister Amit Shah addressed rallies and road shows throughout Gujarat.
The high-octane campaigning for the first round of the Gujarat Assembly elections came to a close on Tuesday, with prominent leaders of the ruling BJP and other political parties holding electrifying rallies and roadshows, promising freebies, and making and denying accusations against one another.
On Thursday, voters will choose representatives to 89 seats distributed over 19 districts in Kutch, Saurashtra, and South Gujarat. Before the first round of voting on Tuesday, the campaigning came to a stop at 5 o'clock.
"Gujarat's first round of assembly elections' campaigning is now over. Election preparations are complete, and poll workers have received training "P Bharathi, Gujarat's Chief Electoral Officer, stated
During the first round of voting, JP Nadda, the leader of the BJP, along with the chief ministers of Uttar Pradesh, Himachal Pradesh, Assam, Goa, and the union ministers Smriti Irani, Mansukh Mandaviya, Parshottam Rupala, Ravishankar Prasad, Piyush Goyal, and Nitin Gadkari, participated in campaigning.
Tejasvi Surya, head of the BJP Yuva Morcha, together with Manoj Tiwari and Ravi Kishan, organised rallies to support the party candidates.
Ashok Gehlot, the chief minister of Rajasthan, and Mallikarjun Kharge, the president of the Congress, were two of the party's well-known campaigners. Rahul Gandhi, the party's leader, spoke at two rallies in the region.
Arvind Kejriwal, the chief minister of Delhi and AAP convenor, and Bhagwant Mann, the chief minister of Punjab, both engaged in substantial campaigning in the region and made a number of pledges.
For the 89 seats up for election in the first round, there are a total of 788 candidates, including 718 men and 70 women.
AAP will run candidates on 88 seats, while candidates from the BJP and Congress will run candidates on all 89 seats in the first round. 39 political parties have run candidates in total.
Gujarat Chief Minister Bhupendra Patel is running from Ghatlodia, AAP Chief Ministerial candidate Isudan Gadhvi is running from Khambhaliya, former Congress leader and BJP candidate Hardik Patel is running from Viramgam, and former Congress leader and now BJP candidate Alpesh Thakor is running from Gandhinagar South.
Gujarat Home Minister (State) Harsh Sanghavi is contesting from Majura, Rivaba Jadeja from Jamnagar North, former Gujarat minister Parshottam Solanki from Bhavnagar Rural, Kunwarji Bavaliya from Jasdan, Kantilal Amrutiya from Morbi, and Jayesh Radadiya from Jetpur.
Madhu Shrivastav, a former BJP MLA, is running as an Independent in Vaghodia.
In the first phase of Gujarat elections, a total of 2,39,76,670 electors are eligible to vote, comprising 1,24,33,362 men, 1,15,42,811 females, and 497 from the third gender.