Gujarat: Violent Clashes in Junagadh Over Dargah Demolition Notice
17 June, 2023 | Saraansh Menon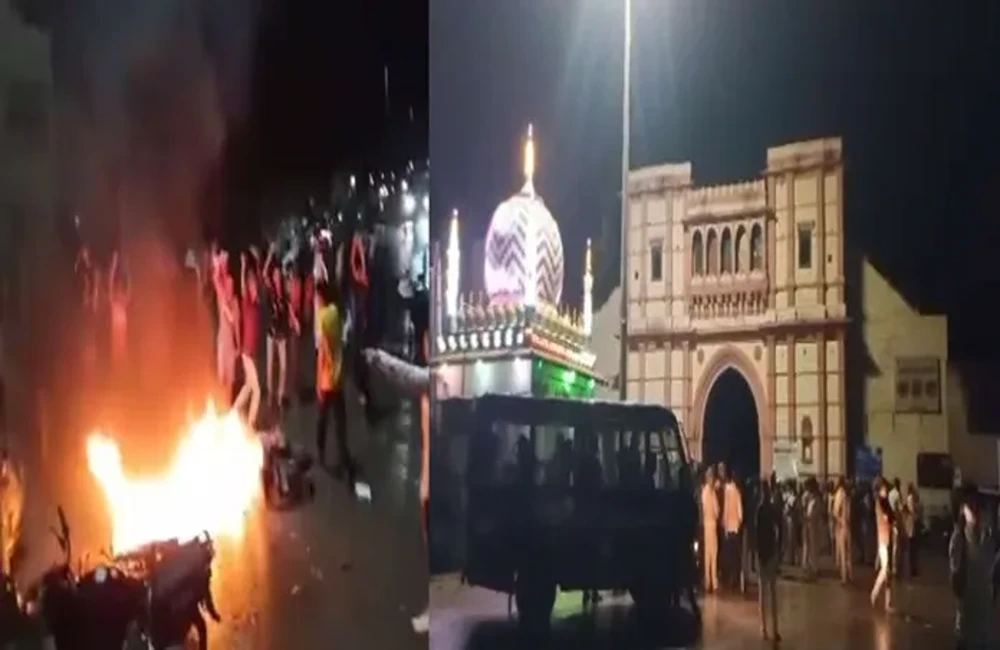 Violence broke out in Gujarat's Junagadh Friday night over a dargah that authorities say was constructed illegally.
The conflict in Junagadh arose from a disagreement over the existence of a dargah, which some local residents claimed was built illegally on a plot of land. The dispute centred on issues of encroachment, ownership, and religious sentiments, resulting in a deep dispute within the community. When attempts were made to remove the dargah, the situation erupted into violent clashes between various groups. As groups opposing the dargah resorted to violence, pelting stones at each other and the police officers on the scene, clashes erupted.
Protesters set fire to vehicles, causing significant damage and disruption. The situation quickly deteriorated, resulting in a breakdown of law and order in the affected areas. One person was killed during the clashes, emphasising the gravity of the situation. Several others, including police officers, were injured during the violent clashes. The injured were taken to nearby hospitals for treatment, and authorities sent in reinforcements to restore order in the area. In response to the violence, police detained 174 people suspected of being involved in the clashes. The detainees were interrogated and further investigated in order to identify the instigators and determine the extent of their involvement in the disturbances. This was a critical step in establishing accountability and maintaining law and order in the area. Conflicts over the dargah have heightened already-existing communal tensions in Junagadh.
The incident has highlighted deep religious divisions and highlights the difficulties authorities face in resolving such disputes. Community leaders, religious figures, and local government must all work together to promote peace, dialogue, and understanding among various groups. Following the violent clashes, the local government acted quickly to restore calm and address the situation. To maintain law and order in the affected areas, additional security forces were deployed. The administration is also looking into the legality of the dargah's presence and its adherence to land use regulations. These steps are intended to provide a comprehensive resolution to the dispute and to prevent similar incidents from occurring in the future.
Conflicts in Junagadh over an alleged "illegal" dargah have had far-reaching consequences, resulting in injuries, deaths, property damage, and communal tensions. All stakeholders, including community leaders, authorities, and citizens, must work together to promote peace, dialogue, and mutual understanding. The incident serves as a reminder of the importance of resolving disagreements through the legal system, fostering harmony while respecting religious sentiments and the rule of law. Communities can work together to create a more inclusive and peaceful society by making such efforts.