Gyanvapi Mosque Case: SC to wait for Varanasi court's order
21 July, 2022 | Pravina Srivastava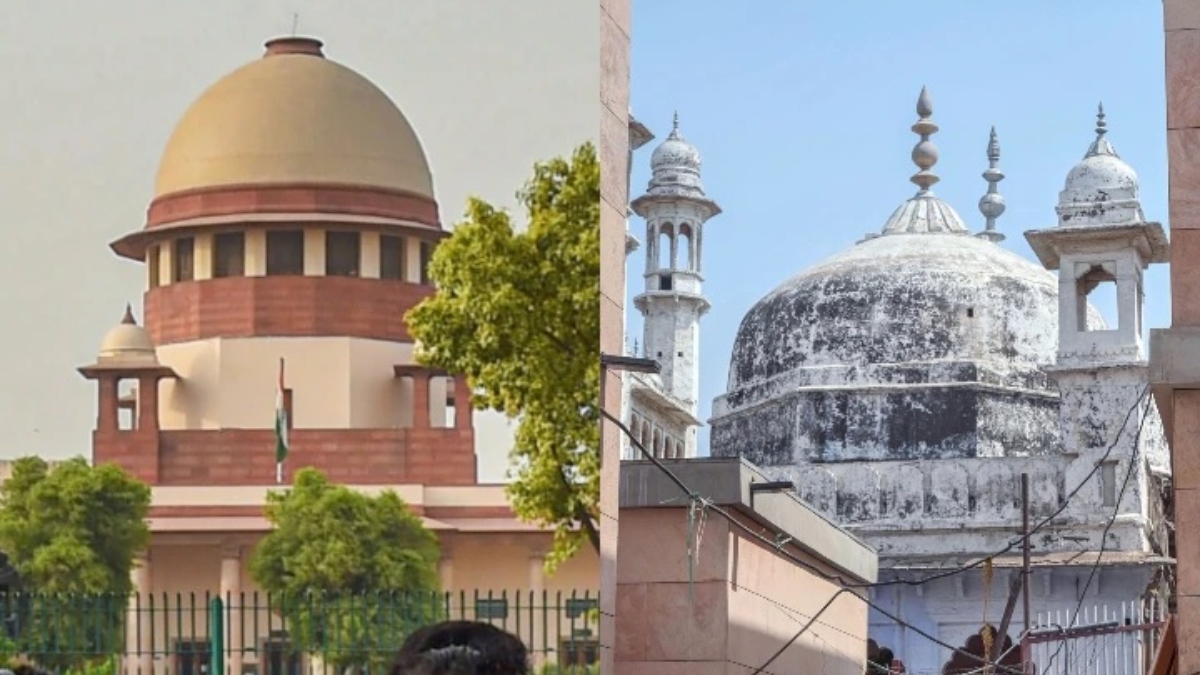 Anjuman Intezamia Masjid Committee appeal was submitted on Thursday, but Supreme Court postponed a judgement until the first week of October
Anjuman Intezamia Masjid Committee appeal was submitted on Thursday, but Supreme Court postponed a judgement until the first week of October in order to await the Varanasi court's ruling on the Committee's argument that the complaint brought by Hindu women was not maintainable.
A further request to provide water to the "Shivling," rumoured to be located in the Gyanvapi mosque, was likewise rejected by a bench of Justices DY Chandrachud, Surya Kant, and PS Narasimha. The panel ruled that such requests cannot be granted while the case is still ongoing. According to the argument, Hindus may be permitted to do puja and exercise their rights since the month of "Shravana" has begun.
Another petition submitted by seven ladies asking for carbon dating and a ground penetrating radar examination of a Shivling found within the Gyanvapi Mosque was also rejected.
Following this, SC then granted the lawyer in the case the freedom to explore any other legal remedies that may be available before withdrawing plea.
The order appointing the Commissioner to survey the premises is like a poison tree whose poison fruit — the report — has created a situation and perception that attempts to change the status quo of the mosque existing for centuries, senior advocate Huzefa Ahmadi, speaking on behalf of the mosque management committee, said during the hearing.
Supreme court would have to examine if the decision constituting the Commission was correct, according to Ahmadi, who said that these reports are being utilised to create some sort of impression.
Allahabad High Court's ruling allowing a court-appointed commissioner to visit, perform a survey, and take video of the Gyanvapi mosque, where both Hindus and Muslims have claimed the right to worship, was being challenged by the Committee that runs the mosque in the appeal before the bench.
Earlier on May 20, the Supreme Court issued an order transferring the civil judge's civil case involving worship at the Gyanvapi mosque to the Varanasi District Judge.