Haldwani: Supreme Court to Hear Petition Against Planned Eviction
5 January, 2023 | Pranay Lad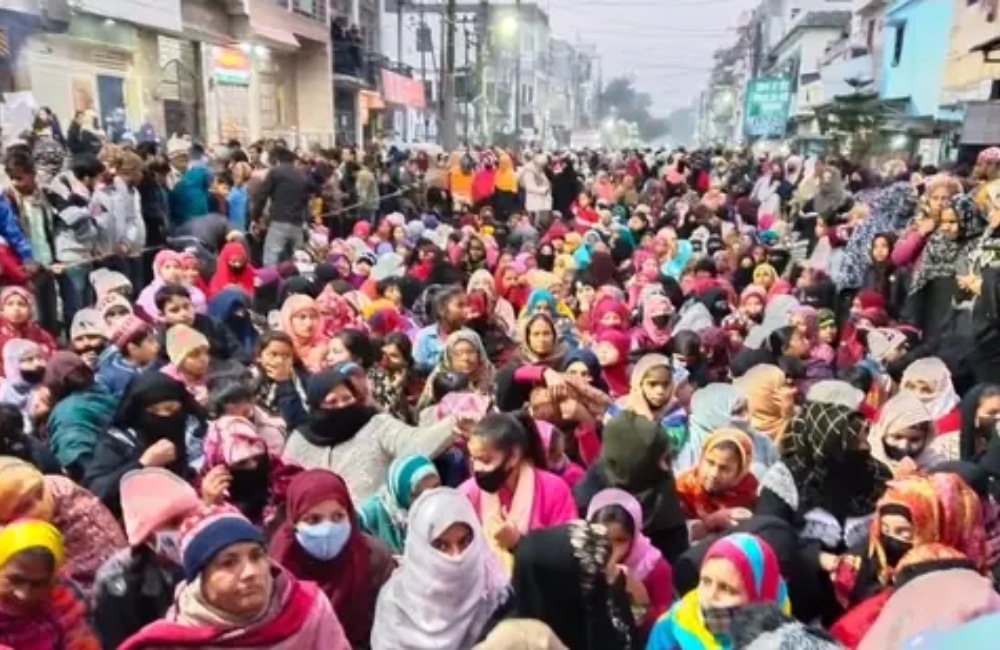 The protests in Haldwani against the impending eviction in accordance with the high court ruling have gained the backing of the Congress, Samajwadi Party, and AIMIM.
A number of petitions regarding the railway land matter, the subject of recent protests, will be heard by the Supreme Court on Thursday. In accordance with the Uttarakhand High Court's ruling, buildings including homes, schools, temples, banks, mosques, and others would be demolished once the railway site is vacated.
As various opposition figures have pledged their support for the demonstrators, the Haldwani demonstration has emerged as the most recent flashpoint between the BJP and the opposition. The Haldwani protest and the Shaheen Bagh demonstration in Delhi, which was against the Citizenship Amendment Act 2020, have been compared. The former chief minister of Uttarakhand Harish Rawat staged a one-hour silent protest against the proposed destruction on Wednesday at his residence in Dehradun.
The Uttarakhand high court mandated the removal of the "encroachment" from the railway land in Haldwani on December 20, 2022. The decision was made in a PIL that was first submitted in 2013.
The railway officials conducted an inspection of "illegal" buildings after the court ruling while the demonstrations were ongoing.
As a result of the land's long-standing buildings, 50,000 inhabitants will be impacted. The homes are connected to both water and power.
The demonstrators claim that the land is not their own, and opposition leaders have agreed with them. Asaduddin Owaisi, the head of AIMIM, questioned how all of these are unlawful encroachments given that there are government schools.
Sumit Hridayesh, a Congress lawmaker from Haldwani, said that the Railways created a fictitious survey and that the government failed to represent the interests of the citizens in court.
Residents report that while the Railways first claimed 78 acres of land to be encroached upon illegally in 2016, they now claim 29 acres.
A delegation from the Samajwadi Party visited the protest location in Haldwani on Wednesday. "How did the railroad come to own the land? From whom did it purchase it? It has been inhabited for more than a century "The delegation's leader, MP ST Hasan of Moradabad, remarked.
Residents have received notice to leave the area, and an eviction campaign is anticipated to start on January 10.
The administration said that 10 companies of the Railway Protection Force, eight companies of the Provincial Armed Constabulary and the India Reserve Battalion, will soon be deployed in Haldwani.
The BJP is against the demonstration and claims that it has taken on a Hindu-Muslim hue. "It is unfortunate that a whole ecosystem is at work to portray an eviction drive in Haldwani that was mandated by the High Court as having a "anti-muslim" objective. What's worse is that Cong & S.P. are fanning the flames of this. Are @RahulGandhi and @yadavakhilesh in "Bharat Jodo"?" Shehzad Poonawalla, the BJP's spokesman, stated.