Health experts raise concerns over Delhi fog
12 October, 2022 | Pravina Srivastava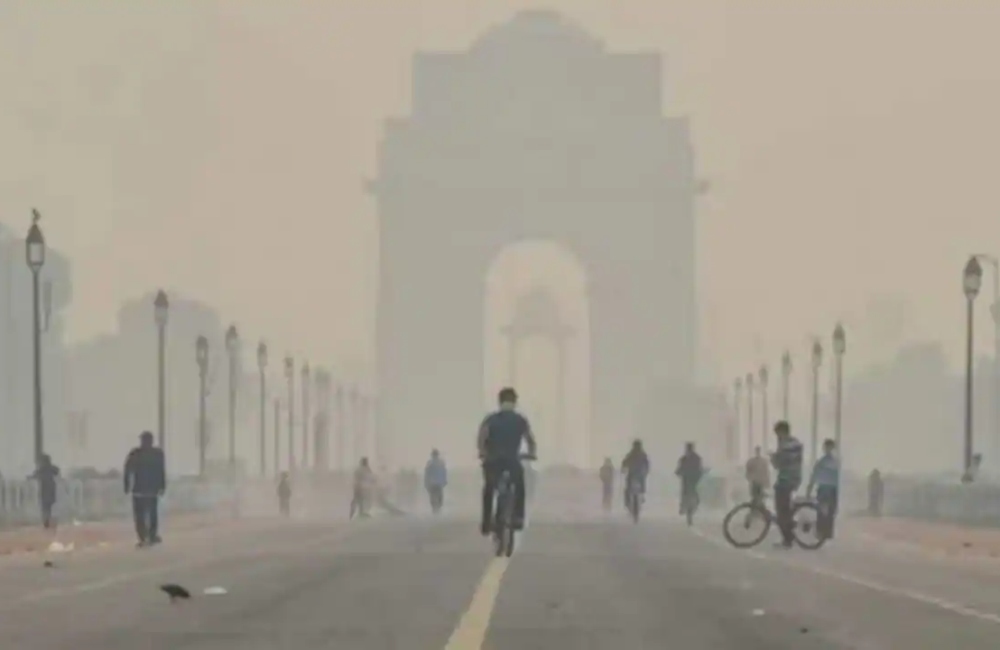 Following four days of heavy rain, Delhi areas were shrouded in fog on Wednesday morning
Shallow fog enveloped portions of the national capital on Wednesday morning, following four days of nonstop rain, making visibility difficult.
Indian Meteorological Department (IMD) predicts a low temperature of 20 degrees Celsius and a high temperature of 31 degrees Celsius today, with a partly overcast mist in the morning. According to the System of Air Quality and Weather Forecasting And Research (SAFAR), the Air Quality Index (AQI) for New Delhi at 11 a.m. on October 12 was 153, which is classified as "unhealthy for sensitive groups."
According to health experts, a change in weather and increased pollution will be a source of concern for people's respiration.
"Last week's unprecedented rainfall in Delhi-NCR affected the temperatures. The early mornings and nights are now quite chilly, limiting mobility. As a result, fog, smog, and pollutants tend to accumulate more ", said Dr. Nikhil Modi, Sr Pulmonologist at Indraprastha Apollo Hospital.
Dr. Nikhil further said, "As the weather changes, more people with Asthma, COPD, and Bronchitis arrive. Furthermore, the haze and fog that we are currently experiencing will bring more people suffering from the conditions listed above."
When asked what age group is most impacted by these ailments, Dr. Nikhil Modi stated, "Asthma develops at a young age. As a result, children are becoming increasingly impacted. We are seeing an upsurge in the number of instances of youngsters with coughing and shortness of breath."
On the intervening night of Friday and Saturday, the national capital was pounded by severe rain.
The weather service, however, has not issued a warning or alert for Delhi.
IMD previously said that the national capital would not get heavy rainfall beginning October 10, but drizzle or light rain may occur.