Heavy Rain Warning For Northeast, Bengal As Cyclone Sitrang Strengthens
24 October, 2022 | Riya Girdhar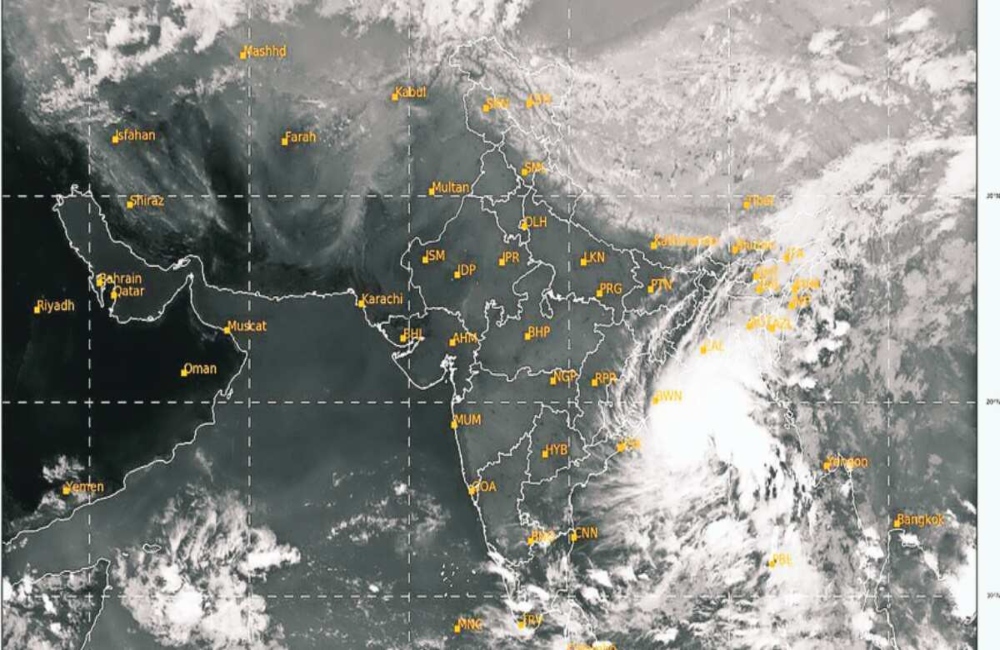 The cyclone Sitrang was 520 km south of Sagar Island in Bengal at 3.17 am on Monday.
As the cyclonic storm "Sitrang" develops and draws closer to Bangladesh, the meteorological service has forecast very heavy rain and very severe gusts for West Bengal and the Northeast.
According to the India Meteorological Department, the cyclone was 670 km southwest of Barisal in Bangladesh and 380 km south of Sagar Island in Bengal at 8:30 am today (IMD).
"It is highly possible that the cyclonic storm "SITRANG" will continue to strengthen during the following 12 hours, becoming a severe cyclonic storm. Around early am on October 25th, it is extremely likely to cross the Bangladeshi coast between Tinkona Island and Sandwip near to Barisal "IMD said.
The meteorological service has issued a warning against offshore activities today and tomorrow in Bengal's coastal regions. North and South 24 Parganas, as well as Purba Medinipur, are these districts.
The announcement read, "Fishermen are urged not to travel into the water until October 25th 2022 due to the cyclonic storm over West Central Bay of Bengal and neighbouring East Central Bay of Bengal and its anticipated strengthening into a severe cyclonic storm."
According to the meteorological department's advice, the impacted areas will see waterlogging, minimal effect on roadways, and significant damage to thatched cottages.
South 24 Parganas' river banks are being protected by civil security personnel, and plans are being made to relocate those residing there to safer regions.
Additionally, the meteorological service has forecast a lot of rain and severe winds for the northeast.
The IMD has stated that Tripura is anticipated to be the area most negatively impacted, with a 24-hour maximum rainfall of 200 mm forecast.
A "red alert" and a "orange alert" have been issued for several districts of Tripura, Assam, Mizoram, Manipur, and Nagaland, respectively.
The government of Tripura has mandated that all educational institutions stay closed till October 26.
According to officials, the National Disaster Response Force (NDRF) is prepared to respond to any disaster.