Heavy rains throw life out of gear in Ambala, Chandigarh
10 July, 2022 | Pravina Srivastava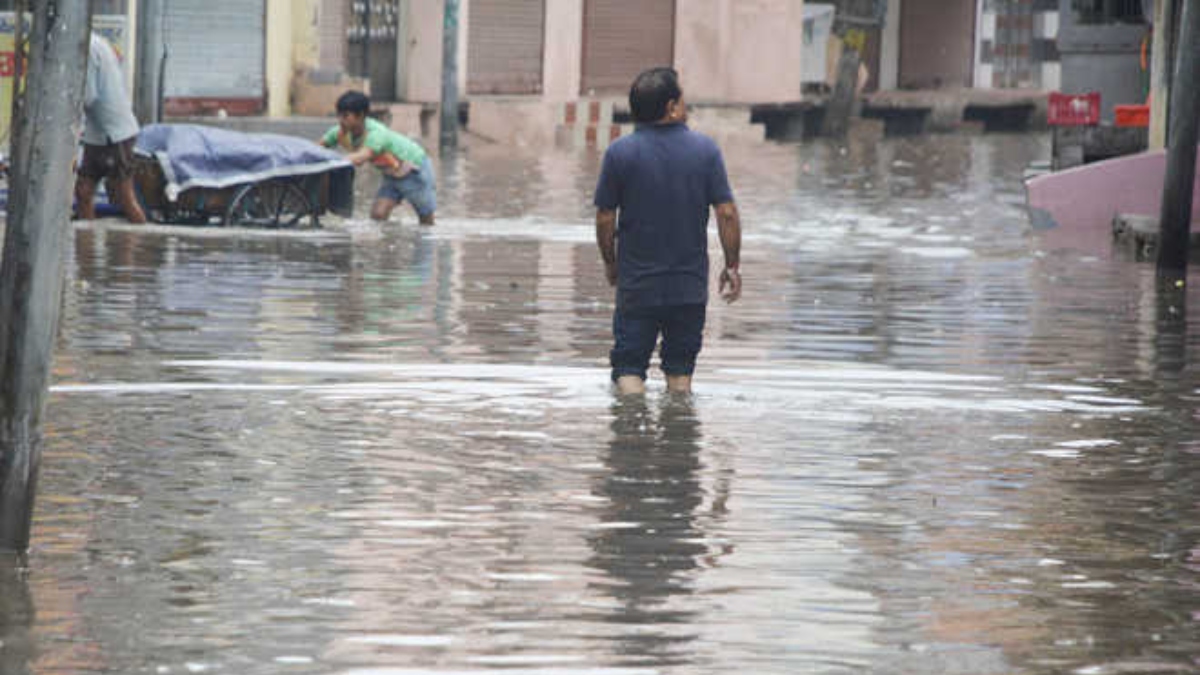 Ambala and Chandigarh were hit hard by rain on Sunday
Ambala and Chandigarh were hit hard by rain on Sunday.
Ambala's several neighbourhoods experienced waterlogging. The Municipal Corporation started drawing water using motor pumps from Ambala's Nadi Mohalla. The flooding could be seen to have backed up the roadways in the images.
Additionally, Chandigarh had a significant downpour for the second day in a row.
Earlier today, thunderstorms and lightning were also expected, in addition to sporadic heavy rainfalls (64.5 to 114.5 mm) over Punjab and Haryana-Chandigarh.
IMD said that "Isolated heavy rainfall likely over Punjab & Haryana-Chandigarh on July 10; north Uttar Pradesh on July 10; West Rajasthan during July 9–11; and over East Rajasthan during July 11–13, 2022."
However, there might be heavy rain in Hoshiarpur, Nawanshahr, Ropar, Ludhiana, Jalandhar, and other places in Punjab today. A severe downpour is also anticipated to hit many Haryanan cities.
IMD has forecast scattered/fairly widespread rainfall activity with isolated thunderstorms and lightning for Punjab, Haryana, and Chandigarh during the course of the next five days.
As per IMD statement, during the next five days, scattered/fairly rainfall activity with isolated thunderstorm/lightning highly probable Punjab, Haryana, Chandigarh, and Rajasthan and isolated/scattered across Uttar Pradesh.
To prevent harm to rice cultivation from over-hydration and high winds, farmers are recommended to take action to drain the surplus water and prevent it from stagnating in the fields.