After Parting Ways with Superman, Witcher Henry Cavill to Lead Warhammer 40000
17 December, 2022 | Pranay Lad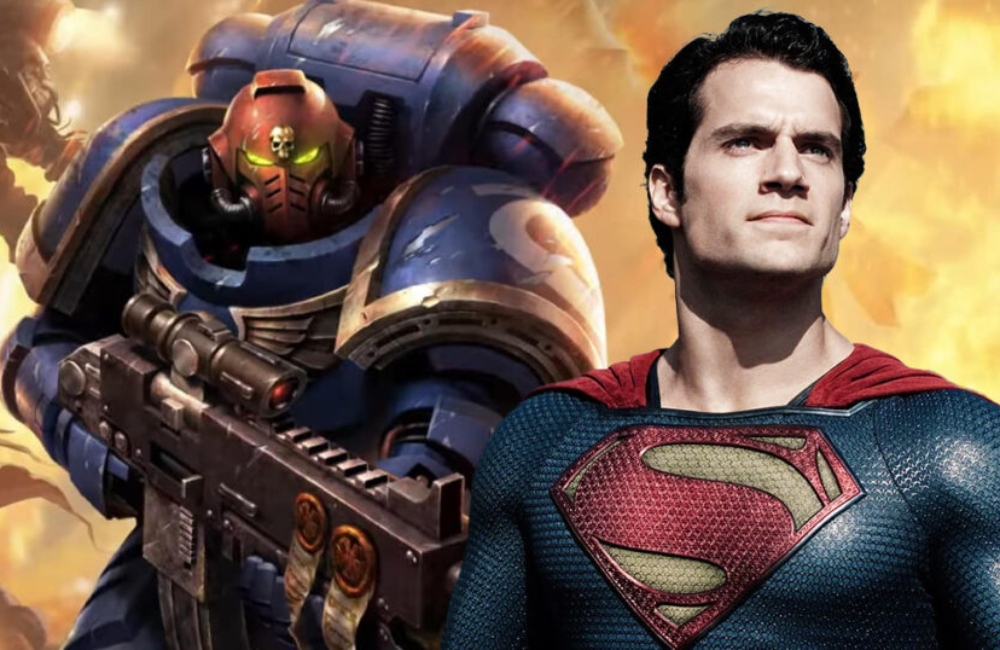 The British actor recently announced his affiliation with the "Warhammer" realm on Instagram.
As with Henry Cavill, as one door shuts, another one opens. The Mission Impossible-Fallout actor just announced his affiliation with the "Warhammer" realm on Instagram.
"For 30 years I have dreamt of seeing a Warhammer universe in live action. Now, after 22 years of experience in this industry, I finally feel that I have the skill set and experience to guide a Warhammer Cinematic Universe into life," the 39-year-old wrote.
"Partnering with Natalie Viscuso at Vertigo has been a blessing beyond words, without her we might not have found the perfect home at Amazon. And having a home like Amazon will give us the freedom to be true to the massive scope of Warhammer," the British actor added.
The actor who played "Enola Holmes" will executive-produce a series adaptation of the well-known science fiction fantasy miniature war game, according to a claim by the US entertainment outlet.
Along with Amazon Studios, Andy Smillie and Max Boxtrill of GAW are additional executive producers. There are currently no authors or filmmakers connected to the project.
We're working with a brilliant trifecta in Henry, Vertigo, and Amazon; it's great news, and we're over the moon. We shall all benefit from Henry's well-known enthusiasm for Warhammer 40,000 and his skill as a world-builder and storyteller in the upcoming years.
Finally, Warhammer will be adapted for television as the fans have desired and as they are entitled to. Thrilling times! Andy was cited by the US entertainment outlet.
The original game takes place 40,000 years in the future, when human civilisation has stalled due to an unending conflict with aliens and supernatural beings.
After a meeting with Peter Safran and James Gunn, the new heads of DC Studios, Henry had only just stated through Instagram that he will not reprise his role as Superman.
According to the US entertainment outlet, Liam Hemsworth would take his position in the Netflix series "The Witcher."
The US entertainment outlet quoted Cavill as saying that he had "liked Warhammer since he was a youngster." Even game-related figurines were painted by him.