Himachal Assembly Results: Congress, BJP in Neck-To-Neck Competition
8 December, 2022 | Pranay Lad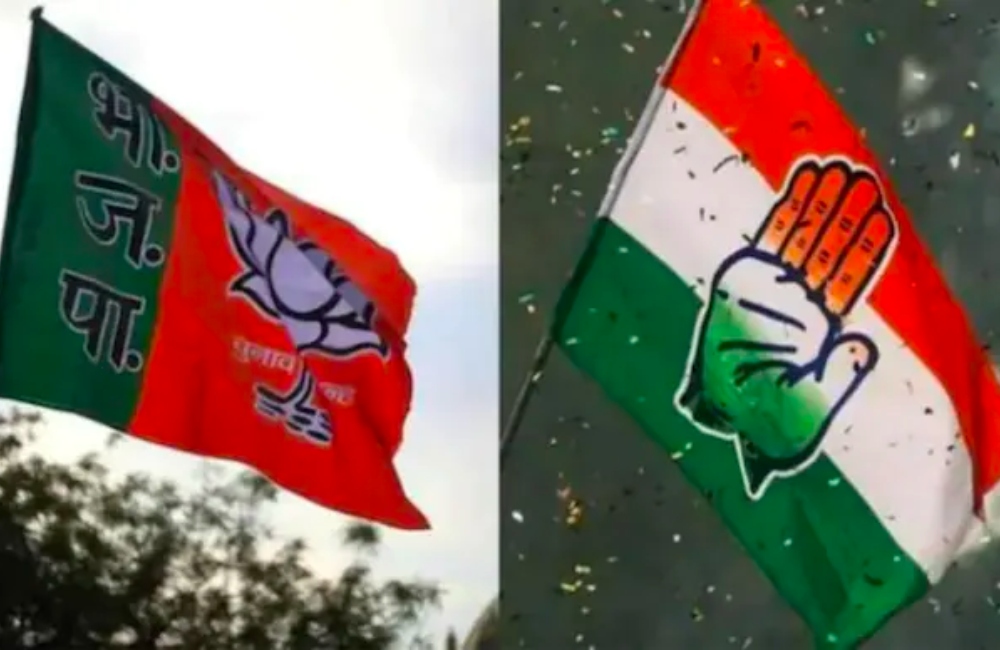 The Bharatiya Janata Party (BJP) and Indian National Congress (INC) are neck-and-neck for 32 seats in Himachal Pradesh, according to trends.
Jai Ram Thakur, the state's chief minister and a BJP leader, stands triumph in Seraj, while Chet Ram, the Congress contender, lagged behind with 4351 votes.
Vikramaditya Singh, a Congress contender from Shimla Rural and the son of the late Virbhadra Singh, the former chief minister, is in the lead with 7233 votes overall.
In the recently concluded assembly elections in Shimla, the state capital, Harish Janartha of the Congress is now leading with 3449 votes, and Sanjay Sood of the BJP is trailing in the constituency with 2565 votes.
Sunder Singh Thakur of the Congress is now in the lead with 11599 votes, while Narotam Singh of the BJP is following with a total of 8033 votes. According to the most recent data from the ECI, the Congress candidate Sudhir Sharma is ahead with 6338 votes in the Dharamshala constituency while the BJP's Rakesh Kumar is trailing with 3584 votes.
ECI statistics in Bilaspur indicate a close race between the Congress and BJP candidates, with Bumber Thakur leading with 2947 votes while Trilok Jamwal is trailing with 2940.
In a close race in Himachal Pradesh, the BJP holds the advantage over the Congress, according to exit poll predictions made on Monday.
While the majority of exit polls indicated that the BJP will probably retain Himachal Pradesh, one indicated the Congress would likely take the lead in the race to form the state's government.
At eight in the morning on Thursday, the counting of votes for the Himachal Pradesh Assembly elections began.
There are 68 counting halls spread out over 59 different places throughout Himachal.
On November 12, 68 assembly seats in the state were up for election, and a turnout of roughly 75.6% was noted.
In the hill state, BJP was vying for reelection for a second straight term, and Congress was supporting them by supporting the "10 assurances" that the party set in its manifesto.