Vikramaditya Singh Refutes Claims of "Resort Politics" in Himachal Pradesh
10 December, 2022 | Pranay Lad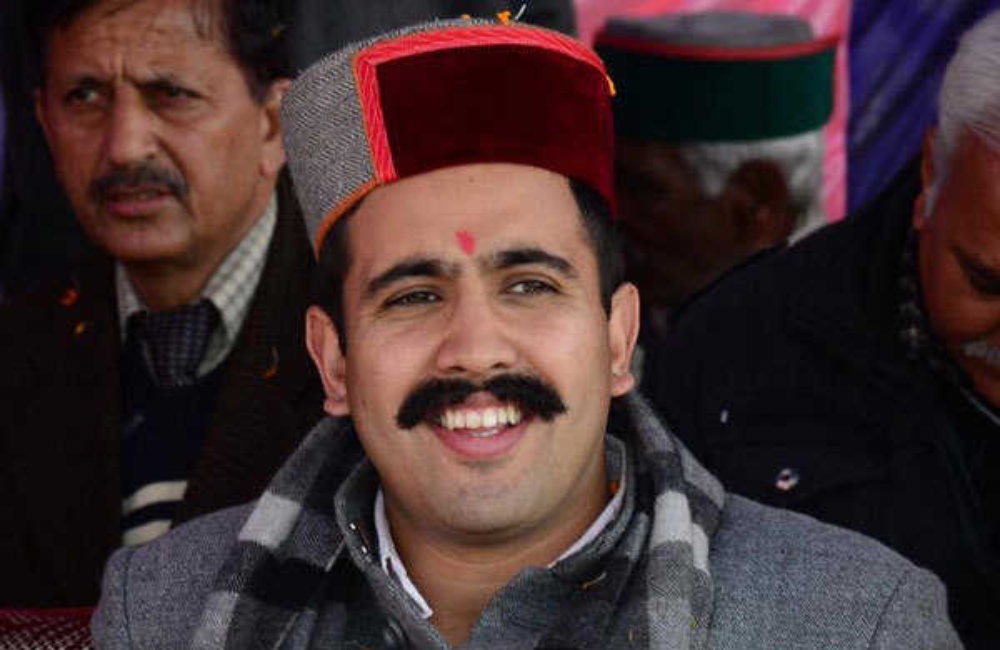 In response to charges that "resort politics" is being practised in Himachal, Vikramaditya Singh stated on Friday that the MLAs would make a decision about the incoming Chief Minister.
Congress leader Vikramaditya Singh on Friday denied charges that "resort politics" was being practised in Himachal Pradesh and stated that the MLAs will be making a decision regarding the incoming chief minister.
The son of the previous Congress chief minister told reporters following the Congress Legislature Party meeting in the Oberoi Cecil Hotel that "MLAs will take a call, and whatever they would do, will be in favour of the state." Sukhwinder Singh Sukhu, a Congress MLA, responded, "I'm not aware of it," when questioned about the reports that he was accompanied by other MLAs.
The Congress leader responded to Rajeev Shukla's claim that he will meet with the elected MLAs by saying, "There would be discussion and appropriate consideration."
State of Congress in charge When Rajeev Shukla left the hotel, he stated that they were waiting for the legislators to arrive so they could hold their meeting.
"There haven't been many meetings spread out across time. The meeting will start once the MLAs arrive, which is all we are waiting for," he said.
Shukla had previously stated that the party will meet with all of the MLAs and adopt a resolution.
He had stated that when "all the MLAs are reaching here," a meeting would be held and a resolution would be approved authorising the party's high leadership.
Pratibha Singh's supporters gathered outside the Congress headquarters in Shimla earlier today to seek her nomination as the state's Chief Minister. Pratibha Singh is the president of the Congress in Himachal.
One of the supporters stated, "Congress has won the elections under her leadership, and she should get her full credit."
Another fan stated, "We want to see 'Rani Sahiba' as the Chief Minister because only she can work in the best benefit of the state."
In the Himachal Pradesh assembly elections on Thursday, the Congress won 40 seats, while the BJP only managed to get 25.
To choose a chief ministerial candidate for Himachal Pradesh, however, appears to be a difficult task for the Congress given the number of candidates in the running, including Pratibha Singh, the widow of the late chief minister Virbhadra Singh, Sukhwinder Singh Sukhu, and CLP leader Mukesh Agnihotri.