India Looks at Hydrogen as a Substitute Fuel
15 November, 2022 | Vijay Hardik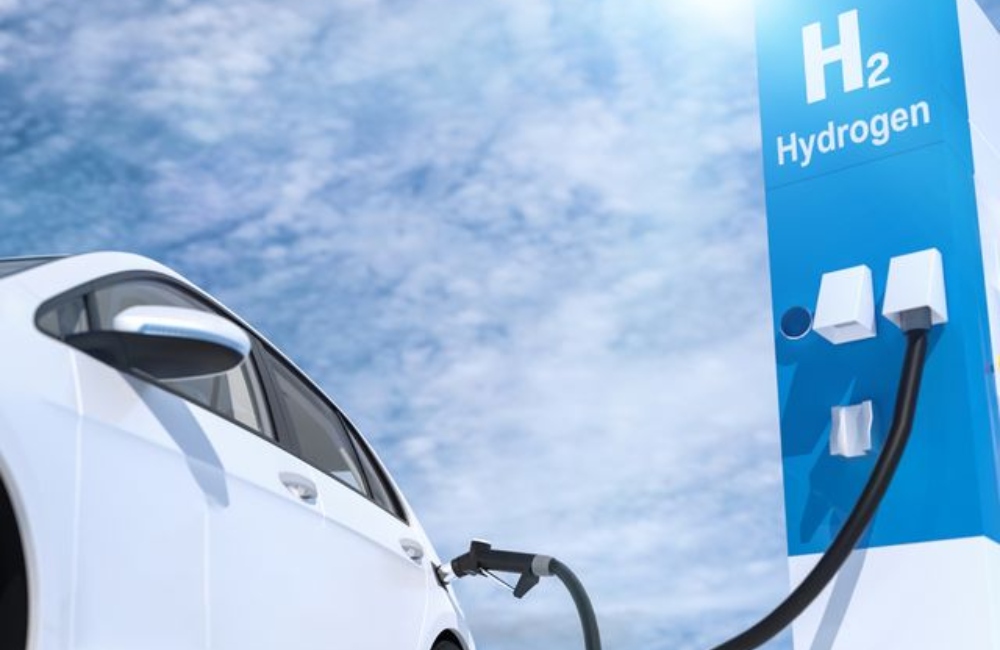 As the world is facing turmoil in the supply chain of fossil fuels and semiconductor chips, India is slowly focusing on alternative sources of energy.
As supply chains of rare earth and semiconductor chips are under strain, India is rethinking electricity as an alternate fuel source. India is focusing its energy on developing hydrogen as an alternate source of fuel.
Recent black swan events of the Covid-19 pandemic and the Russia-Ukraine war have disrupted global energy supply chains. The after-shocks of the events created energy shortages and national security challenges. Sri Lanka witnessed massive civil unrest and an energy crisis as its economy weakened. It was unable to pay for enough fuel amid rising global prices.
It has prompted India to pursue building capacity to boost hydrogen production and reduce carbon emissions. The 'Lights On' newsletter published data on India's ambitious hydrogen push.
As per the newsletter, India aims to spend $2.5 billion on hydrogen to meet its 2070 net-zero targets. It asserts that policymakers intend to avert nearly 50 million metric tonnes of greenhouse gas emissions by 2030. The target is to generate 150 GW of renewable energy.
There is a policy push to use hydrogen as fuel in oil refineries and fertiliser production. Oil refineries will be required to replace 30% of their fuel usage with green hydrogen by 2035. The other estimate is 70% fertiliser production would be powered by green hydrogen.
While the ambitious push is laudable, there are concerns about feasibility. Despite being the most abundant chemical element, hydrogen does not exist in its pure form in nature. It needs to be extracted from natural gas, biomass, or water through electrolysis. With many countries going ahead with plans to transition to hydrogen, there is cautious scepticism about whether the pace of hydrogen production can keep up with the demand.
India, however, is confident about its transition to hydrogen. Automobile manufacturers Ashok Leyland and Tata Motors have backed the initiative. The companies are working to manufacture hydrogen-powered commercial vehicles.
In an interview with a media outlet, the Chief Technology Officer (CTO) of Ashok Leyland, N Saravanan spoke about the use of hydrogen as a fuel source and the viability of hydrogen-powered commercial vehicles.
Saravanan said Ashok Leyland expects hydrogen-powered commercial vehicles would emerge as a self-sufficient solution. He added the vehicles would be commercially viable within the next five years.
He put forth expectations of the industry to enable a positive environment for companies to manufacture hydrogen-powered internal combustion (IC) engines and fuel cell variant vehicles. He said the industry expects a reduction in the tax on hydrogen.
As Ashok Leyland seems buoyant about hydrogen-powered vehicles, Tata Motors signed a Memorandum of Understanding (MoU) with hydrogen technologies provider Cummins to develop hydrogen-powered commercial vehicles. India has become one of the first markets to get the B 6.7H hydrogen engine. Tata Motors will collaborate with Cummins to design and develop low-propulsion technology solutions for commercial vehicles in India.
The MoU was signed in the presence of N Chandrasekharan, Executive Chairman of Tata Sons, and Tom Linebarger, Executive Chairman, of Cummins Inc yesterday.
Upon signing of the MoU, N Chandrasekharan said, "The shift to sustainable mobility is irreversible and Tata Motors is committed to being amongst the leaders of green mobility. We are taking definitive steps to drive this global megatrend forward in each of our businesses."
He added, "We are excited to indigenise the cutting-edge hydrogen technology to offer our customers an expanded portfolio of green and future-ready commercial vehicles, accelerate the adoption of sustainable mobility in the country, and contribute towards India's 'net zero' carbon emission goals." 
India is at a nascent stage in transitioning to the use of hydrogen as a fuel. But it is keen to go ahead with the energy transition to hydrogen to continue to remain a global leader in green energy.