IAF to deploy 2 helicopters in MP's Vidisha for disaster relief operations
23 August, 2022 | Pravina Srivastava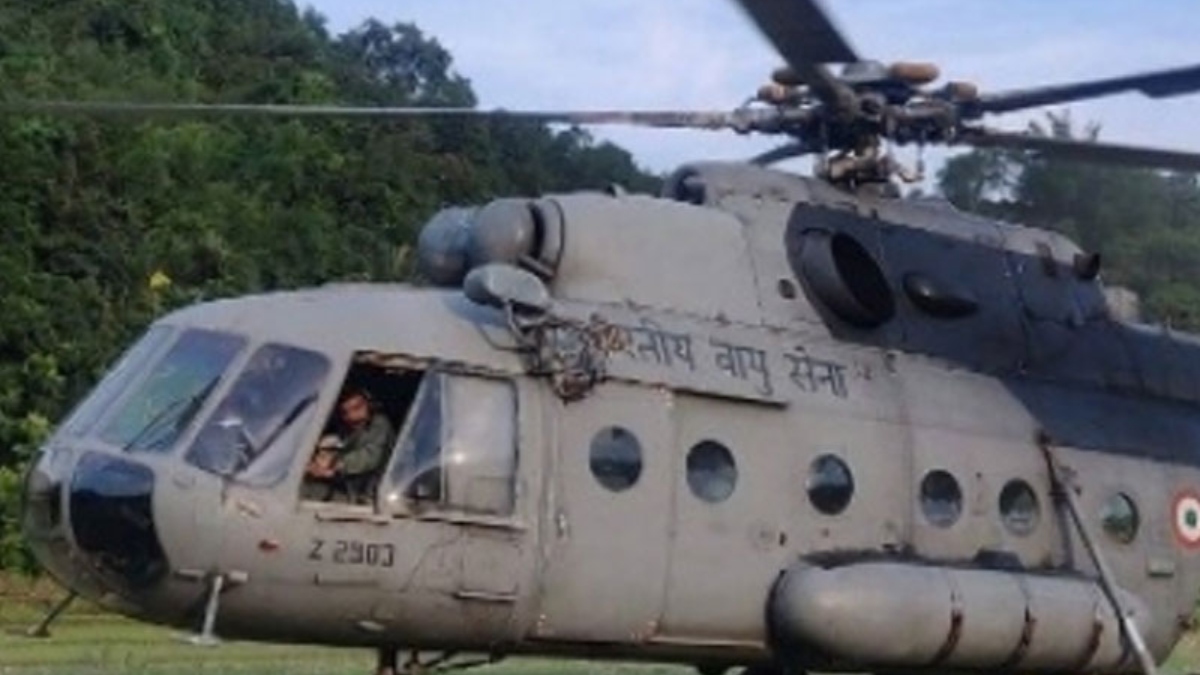 Two medium-lift helicopters from the Indian Air Force (IAF) will be sent to Vidisha, in Madhya Pradesh
Two medium-lift helicopters from the Indian Air Force (IAF) will be sent to Vidisha, in Madhya Pradesh, where there is a flood-like condition in several regions due to recent severe rains.
In response to a request from the Madhya Pradesh government, the IAF has chosen to station two Mi17 V5 medium-lift helicopters in Vidisha. Over 400 individuals have been saved from flooding rain in the state in the past 24 hours by the State Disaster Emergency Response Force (SDERF) and National Disaster Response Force (NDRF) working jointly.
Shivraj S. Chouhan, Chief Minister of Madhya Pradesh, assessed circumstances in the state's districts that had been impacted by rain.
According to CMO, Rajgarh collector stated that measures were being taken due to the Ajnar River's rising water levels.
Reports stated that Narmadapuram administration chose to keep all schools closed today owing to the nonstop rain.
A red signal had already been issued by the India Meteorological Department for 39 districts, including Bhopal, Ujjain, Jabalpur, Ratlam, Neemuch, and Mandsaur.
IMD also reported that a severe depression that had been over central Madhya Pradesh and southern Uttar Pradesh had become a depression.
According to the IMD, during the following 24 hours, the depression will deteriorate into a clearly defined low-pressure region while moving over north Madhya Pradesh in a west-northwesterly direction.
The identities of some of individuals who were saved were also made public by the authorities: among them were Vidisha (190), Rajgarh (103), Ashoknagar (94), Raisen (7), Jabalpur (5), Mandla (3), Sidhi (2), and Guna (3).
Also Read: DELHI HAS 625 NEW INFECTIONS IN PAST DAY DESPITE CONTINUED DECLINE IN COVID CASES
Assam Flood: Govt to start rebuilding infrastructure from September