IAF presses helicopters in Amarnath cloudburst relief efforts, 21 survivors rescued
9 July, 2022 | Pravina Srivastava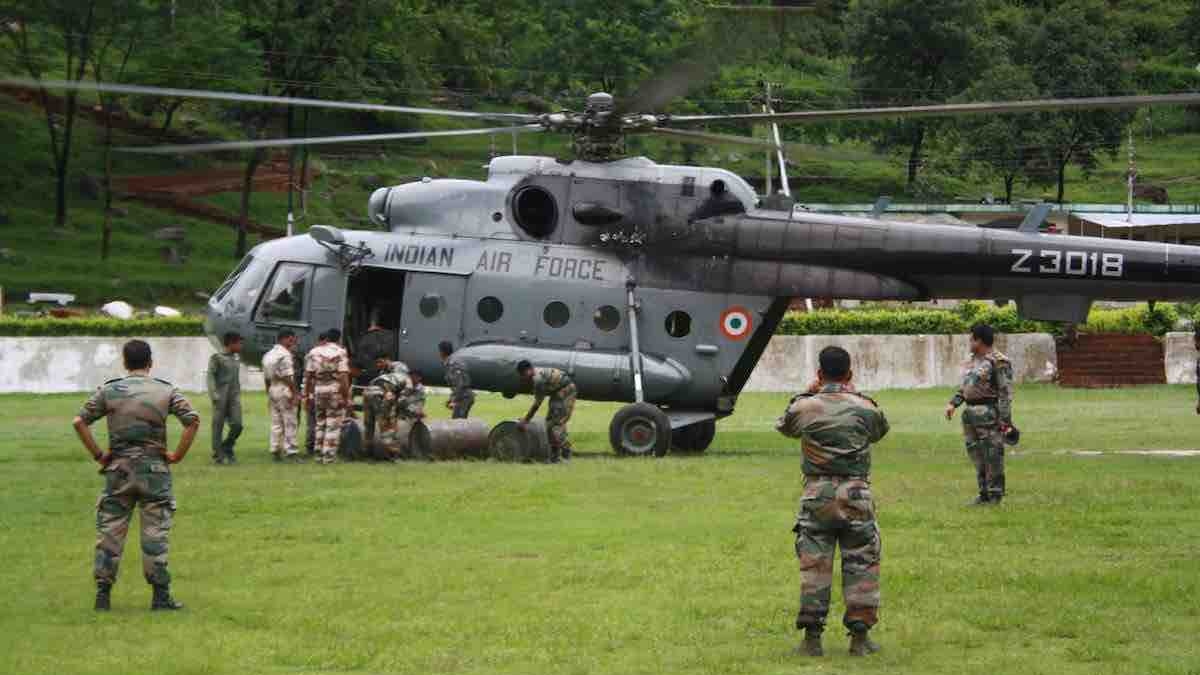 IAF has forced its transport and helicopters into action for rescue and relief efforts
After a cloudburst occurrence near the cave shrine of Amarnath in Jammu and Kashmir, the Indian Air Force (IAF) has forced its transport and helicopters into action for rescue and relief efforts.
In the cloudburst catastrophe that occurred on Friday night and caused damage to a number of tents, at least 16 individuals perished.
In a statement, IAF stated, "For the rescue and relief efforts in Amarnath, the Indian Air Force has put its helicopter and transport aircraft to use. At Panchtarni, Mi-17V5 helicopters have brought in NDRF and civil administration staff and saved 21 survivors. Six dead remains have also been returned by the helicopters. The IAF Mi-17V5 and Cheetal helicopters are now conducting additional operations. All key air bases in the Jammu, Kashmir, and Ladakh regions have aircraft on standby."
Atul Karwal, the director general of the NDRF, informed ANI on Saturday that 16 people had perished and that 40 more could possibly be missing.
"Although there is no landslide, it continues to rain, and there are no issues with the rescue effort. Over 100 rescuers are working in four NDRF teams. In addition, the rescue effort is still being carried out by the Indian Army, BSF, SDRF, CRPF, and others " he added.
The rescue effort, according to ITBP PRO Vivek Kumar Pandey, has been stepped up.
He further added that "According to the local authorities, there are still 30 to 40 individuals missing. Near the Amarnath cave, the weather is clear. Helicopters have been used to transport the injured persons to the base. Yatra is still on hold, thus we urge people not to go any farther."