IMD predicts rainfaill in several districts of Chhattisgarh till March 20, issues orange alert
19 March, 2023 | Pragati Singh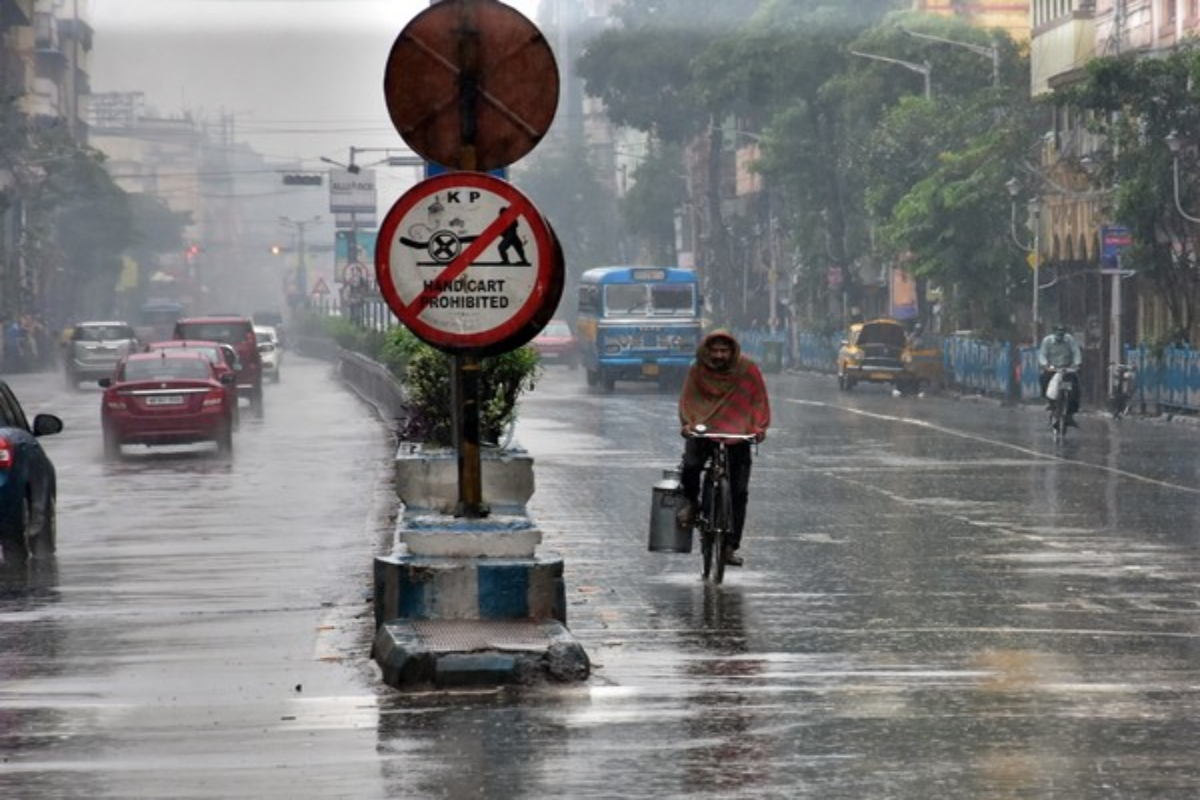 The weather in the state would most likely persist till March 20.
India Meteorological Department on Saturday issued an orange signal for numerous districts in the state of Chhattisgarh anticipating light to heavy rain accompanied by thundershowers. While speaking to the ANI, Meteorologist H P Chandra said, "The Meteorological Department has issued an orange alert in the areas adjoining Surajpur, Balrampur, Surguja, Jaspur, Pendra Road, Kabirdham, Mahasamund, Durg, Raipur, Balod, Dhamtari, Kanker, Narayanpur, Kondagaon. A yellow alert was issued in Korea, Bilaspur, Mungeli, Janjgir, Bemetara, Balodbazar, and Rajnandgaon areas".
An orange notice requests that authorities "be prepared" to respond to any emergency scenario resulting from weather change, whereas a yellow alert indicates that the weather may change and that people should be cautious. According to IMD Meteorologist HP Chandra, the weather in the state would most likely persist till March 20.
"A Western Disturbance is coming, due to which an induced cyclonic circulation has formed over Rajasthan, due to the combined effect of both, the region is getting abundant moisture from the Bay of Bengal. Only one Dronika has passed from Karnataka to Jharkhand via North Chhattisgarh, due to which light to moderate rain conditions have developed in some places in the state today," he said.
"In the coming 24 hours, light to moderate rain and thundershowers are likely to occur at many places in the state. There is a possibility of sprinkling along with it. There is also a possibility of thunderstorms, lightning, and hailstorm at one or two places in the state. Now news has come from Kanker that a hailstorm has been registered in Charama of Kanker. It is likely to remain till March 20, after that the weather will continue to improve," he added.
Due to a sudden change in weather, Chhattisgarh Chief Minister Bhupesh Baghel's scheduled visit to Kondagaon was cancelled, and the CM participated in an official function via video conference.