Imran Khan plays peace card, says India should make a move for peace
18 March, 2021 | newsx bureau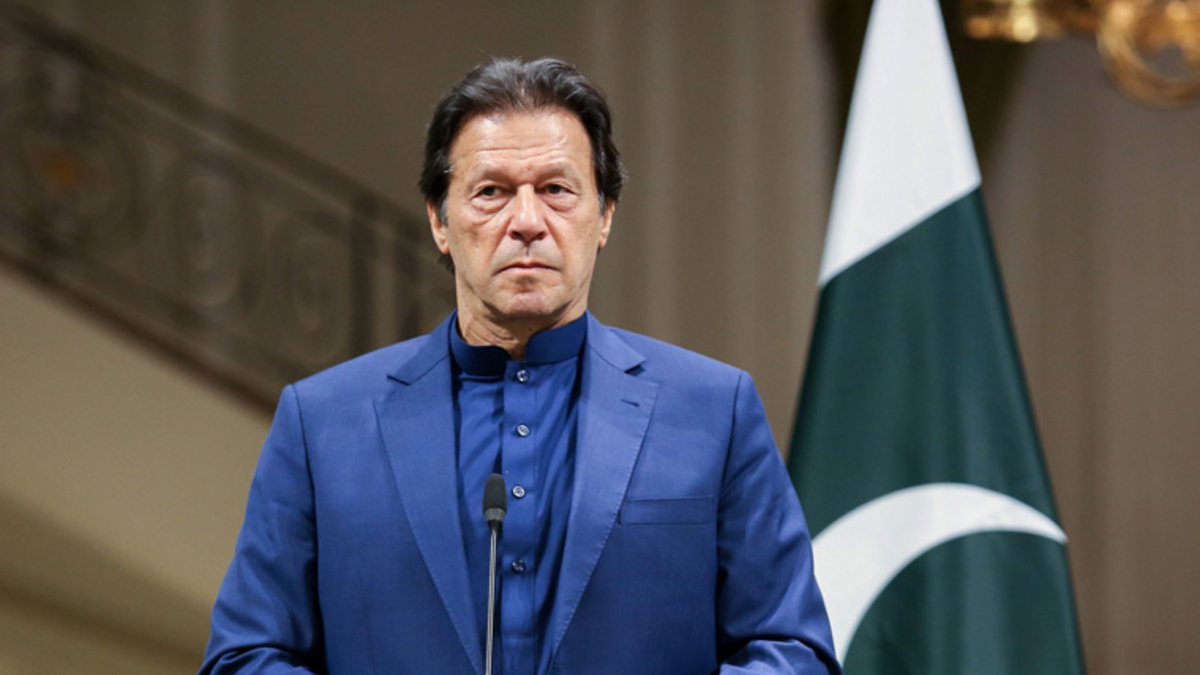 During the inaugural address at the launch of the two-day Islamabad Security Dialogue, Imran Khan stated that after coming into power, his government has been working towards improving ties with In...
Pakistan Prime Minister, Imran Khan on Wednesday said in a statement that India will be benefitted economically if she comes in a peace accord with her. India then will be able to access Central Asia which is regarded as rich in terms of resource. During the inaugural address at the launch of the two-day Islamabad Security Dialogue, Khan commented that after coming to power, his government has been working towards improving ties with India.
"India has to take the first step. Unless they do so, we cannot do much", he said. However, India last month stated that it desires to normalize the relations with Pakistan in an environment free of terror, hostility and violence. The onus is on Pakistan to create such an environment. She has also espoused that "talks and terror" do not go hand in hand, asking Islamabad to take stringent actions against its terror groups who are responsible for launching attacks on India.
It was on February 25th that India and Pakistan declared that they have agreed to observe a ceasefire along the Line of Control (LOC) in Jammu and Kashmir as well as other sectors. Khan dwelt at length on the issue of peace in the region, including peace between India and Pakistan stating that "Kashmir issue was the biggest hurdle between the two countries. If India gives the Kashmiris the right under the UN (resolutions), it will be greatly beneficial for India and Pakistan. India can access Central Asia after peace".
Also Read: PM Modi to visit Bangladesh next week, first foreign trip since Covid-19 outbreak
Also Read: Kim Jong Un's Sister warns US as Biden administration officials arrive in Japan, South Korea
Central Asia includes Kazakhstan, Kyrgyz Republic, Tajikistan, Turkmenistan and Uzbekistan which are rich in resources. On the other hand, Pakistan has been attempting to garner International support against India for withdrawing from Jammu and Kashmir special status and thereafter bifurcating it into two Union Territories in 2019.  India had also told the international community that this had been an internal matter. The Ministry of External Affairs has also highlighted how the Union Territory of Jammu and Kashmir is an integral part of India.
Talking about non-traditional threats to Pakistan, Khan said that climate change, food security and a weak economy were among the biggest challenges in the quest to realize the full concept of security. He highlighted that his initiative of "Ten billion tree tsunami" was being hailed by the world, while his government was also working to achieve food security.
He acknowledged that improving the national economy was the biggest challenge but his government was trying to reduce trade deficit and control inflation so that the financial condition of common people could improve. "We cannot become a secure nation when a small rich minority is surrounded by the sea of poor people…National security is achieved when a nation stands up to secure itself," he said at the dialogue organized by the National Security Division and think-tanks comprising the Advisory Board of National Security Committee.
Khan also praised all-weather ally China for its "successful" handling of poverty and lifting more than 700 million people out of poverty in the last three decades. "It is their big achievement whether you like China or not," he said. This raises eyebrows on whether there is an underlying strategy that has been decided between China and Pakistan as both share a common hatred for India.
This comes in the backdrop of the India- Japan- USA and Australia Quadrilateral initiative on Friday, during its maiden summit decided to built a joint vaccine supply chain to address the current and future pandemic situations in the Indo- Pacific region. Vaccines will thereafter be developed in the US, manufactured in India, financed by Japan and US and supported by Australia through logistics for the Indo-Pacific through states which could contest China's influence in the region.
Not only that, the Chinese Foreign Ministry announced on 3th March, 2021 that China and Pakistan would be holding 100 events to celebrate 70 years of bilateral ties between both the countries which was established on May 21, 1951. Wang Wenbin, the spokesperson of the Chinese Foreign Ministry commented that China and Pakistan perceived each other as 'Iron Brothers'. To commemorate 70 years of diplomatic ties, 100 events would be held covering politics, economics, trade, humanities and military. To both, India remains a hostile neighbor. 
He remarked that Pakistan's 25 per cent population was suffering from extreme poverty and another 25 per cent was just slightly better and said the government already launched Ehsaas programme to give cash to the poor people and another programme of giving targeted subsidies to the poor was being launched.
Khan also talked about peace in Afghanistan and reiterated support for the ongoing peace process by saying that Pakistan would be the greatest beneficiary of a stable Afghanistan. The Islamabad Security Dialogue is envisioned as an annual flagship security forum based on the model of major dialogues on security and international policy.