Inappropriate behaviour of Passenger caught in Delhi Metro; case filed
29 April, 2023 | Pragati Singh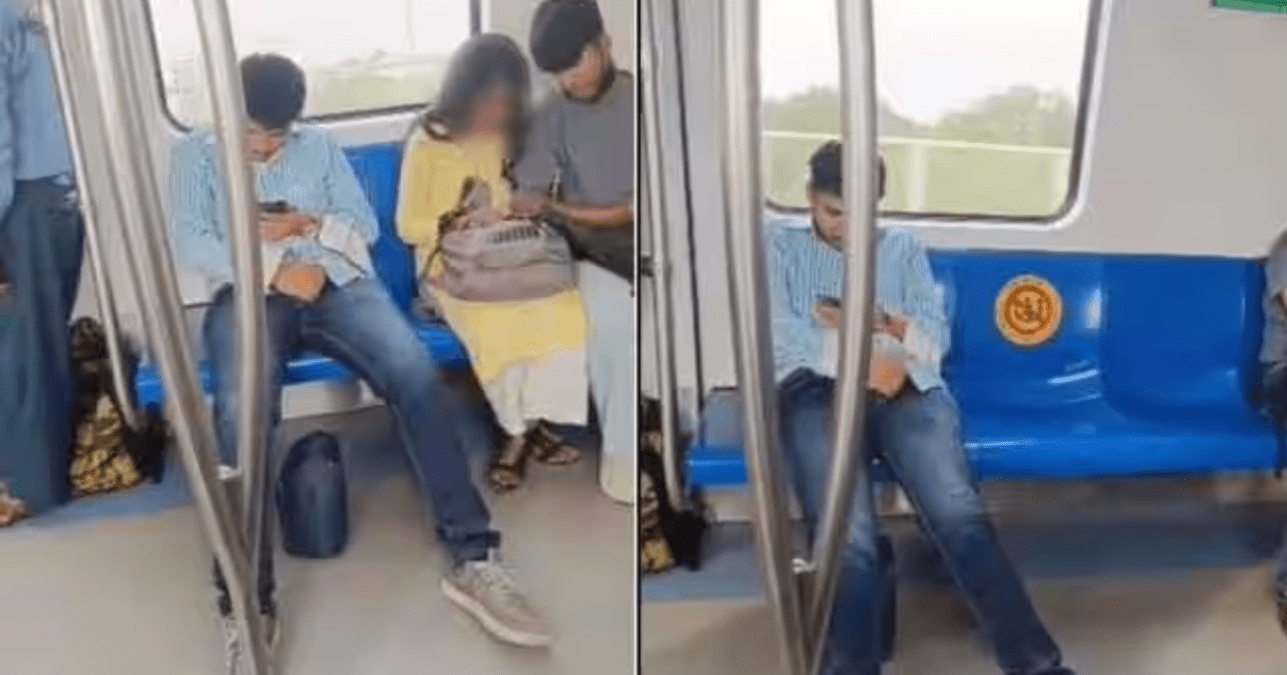 DCW Chief Swati Maliwal has called the situation ''sickening,'' and has asked for severe action.
On social media, a disturbing video of a man masturbating inside a moving Delhi Metro train has gone viral. The video shows a man sitting behind a female passenger and performing an inappropriate act with no regard for those around him. The incident has sparked widespread outrage and concern about women's safety on public transport.
The Delhi Police, according to officials, has filed a case against the man. The video has been widely shared on social media platforms, with many people expressing their disgust and calling for the perpetrator to be arrested immediately.
Swathi Maliwal, Chairperson of the Delhi Commission for Women, tweeted, "Came across a viral video where a man can be seen shamelessly masturbating in Delhi Metro. It is absolutely disgusting and sickening. I am issuing a notice to Delhi Police and Delhi Metro to ensure the strictest possible action against this shameful act."
DMRC reacted and tweeted "We request the commuters to conduct themselves responsibly while traveling by the Metro. If the other commuters notice any objectionable behaviour, they should report immediately the matter on the DMRC Helpline detailing the corridor, station, time, etc."
Further wrote as "DMRC will intensify the number of flying squads comprising of Metro and Security staff to monitor such behaviour in the Metro and necessary action under relevant provisions of law shall be taken."