Trade between India-Panama heading towards 50 bn: EAM
25 April, 2023 | Vaishali Sharma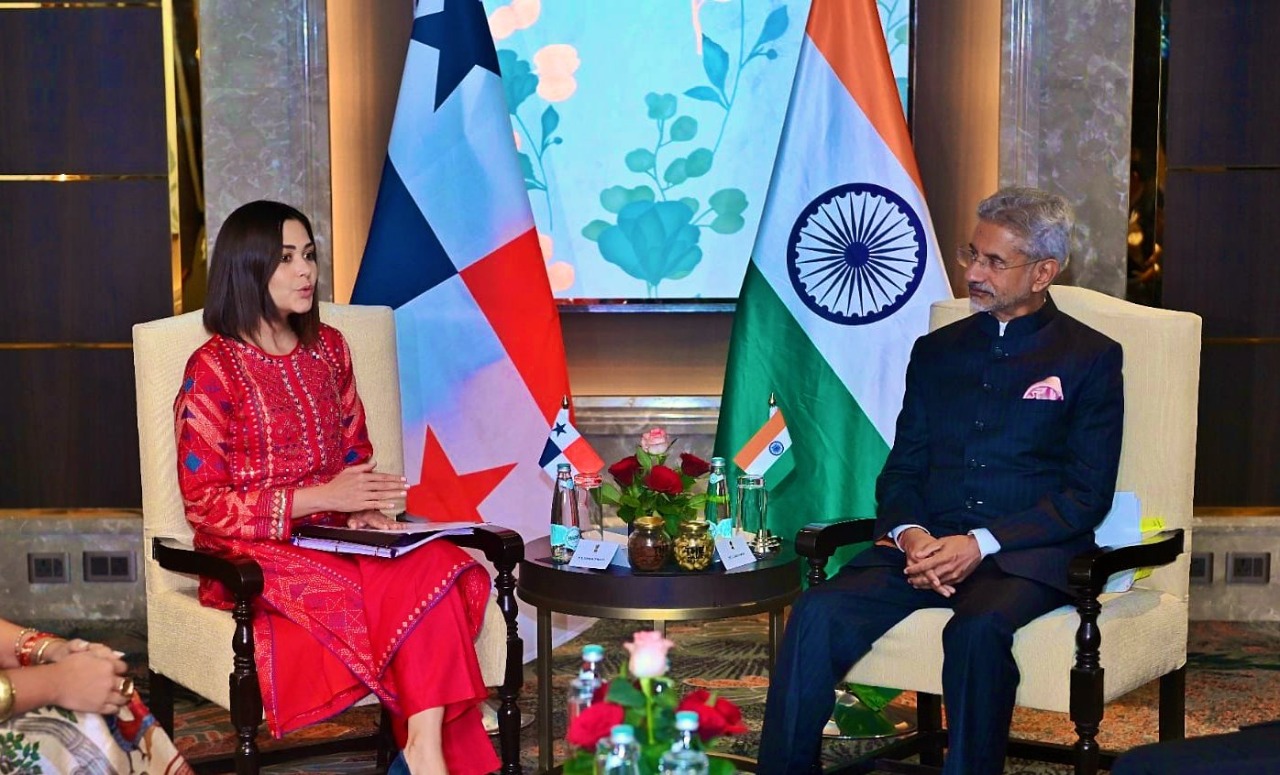 In the last three years, Indian pharmacy has made a change in the world.
Following talks on a number of bilateral matters pertaining to commerce and health, S Jaishankar, the minister of external affairs, and Janaina Tewaney, the minister of foreign affairs of Panama, jointly addressed the media on Monday. Speaking at the joint conference, EAM Jaishankar stated that India and Panama had explored ways to further their partnership and provide Indian pharmaceuticals to the country.
"In the last three years, Indian pharmacy has made a change in the world. In covid we supplied vaccines, and we exported medicines to most of the developed world," Jaishankar said.
"Covid has taught us not to be dependent on very limited centres of production, on supply chains that can be disrupted so it is very important that there are more regional capacities, it is particularly important in health. It is not just trading, as research goes into it, we discussed how we can bring Indian pharmaceuticals to India," the EAM added.
Jaishankar continued by saying that given the trade's projected growth to 50 billion dollars, India views Latin America as a close neighbour.
"Our companies are doing big projects in Latin America, we have large operations of Indian companies, we have daily exchanges, we have a capacity building and we have a diaspora here," the EAM added.
Speaking on the bilateral ties between India and Panama, Jaishankar, "It is a great pleasure to be in Panama as politically India and Panama have been strong close friends traditionally." "We share attributes of democracies, markets, economy and pluralistic societies," he said. "Our world outlook is also very similar, as we are part of large south-south cooperation there is a very good base of understanding and friendship," he added.
Speaking at the meeting held earlier, Jaishankar informed that "most talks were devoted to how to deepen the India-Panama friendship and how to expand the cooperation in trade, investment, possibilities of exploring a logistics hub in Panama for Indian companies, challenges of affordable health, energy, renewables etc."
Jaishankar added that he was grateful for the attention shown to the Indian community in Panama. S. Jaishankar, the minister of external affairs, arrived in Panama City on Monday for a two-day trip. Vladimir Francos, Panama's vice minister of foreign affairs, welcomed Jaishankar.
Taking to his official Twitter handle, Jaishankar stated, "Arrived in Panama City. Thank Vice Minister for Foreign Affairs @VladimirFrancoS for the warm reception. Look forward to a packed bilateral and multilateral agenda."
Jaishankar stated earlier in the day that the Ocean-going Passenger-cum-Cargo Ferry, MV Ma Lisha, in Guyana, is a testament to the strong affinity between the two countries. Between April 21 and 24, he was in Guyana.
The EAM will go to Colombia on April 25 after his visit to Panama, where he will meet with a number of important officials from the government, business, and civil society. According to a statement from the Ministry of External Affairs, his trip to Colombia would be the first visit by a foreign minister to the nation.
Alvaro Leyva Duran, Jaishankar's counterpart from Colombia, and they will discuss the bilateral ties. According to a MEA release, Jaishankar will go to the Dominican Republic after his stop in Colombia.
Since the two countries' diplomatic relations were established in 1999, India's trip to the Dominican Republic is its highest-level visit. Jaishankar's visit occurs after India's permanent embassy is established in Santo Domingo in 2022.
EAM will talk with Foreign Minister Roberto Alvarez in addition to calling on the nation's political authorities. The Indian resident mission will be formally inaugurated by the two leaders. Additionally, EAM is scheduled to give a speech at the Dominican Republic Foreign Ministry.