India and Thailand compete to become major player in Asian semiconductor market
16 August, 2023 | Shubhi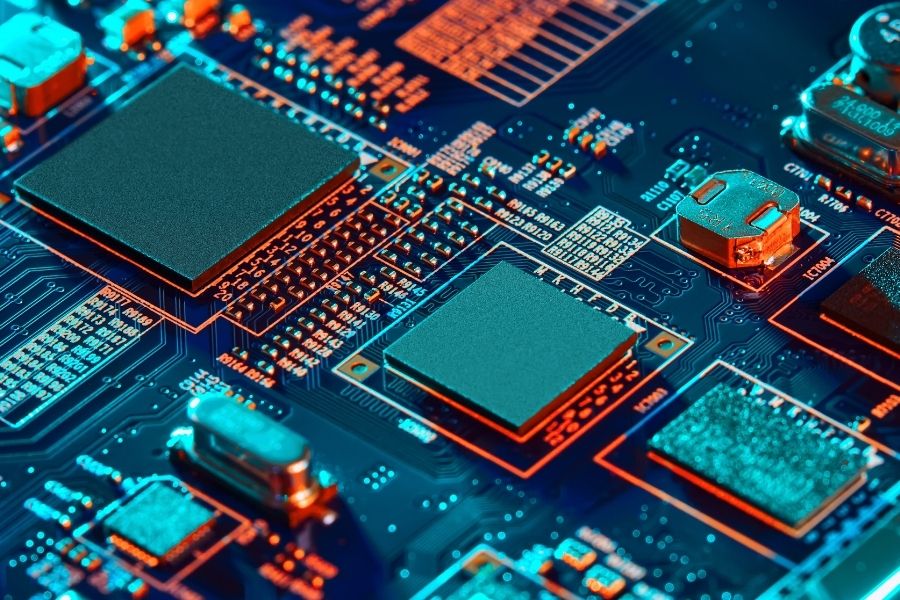 India and Thailand are in full-fledged competition for semiconductor manufacturing investment in order to gain a position on Asia's chipmaking map.
According to the Nikkei Asia Index, India and Thailand are in full-fledged competition for semiconductor manufacturing investment in order to gain a position on Asia's chipmaking map.
India has emerged as a rival option to China and the US in the chip trade, and it is also taking advantage of every chance to establish itself as a significant player in the supply chain.
On July 28, Prime Minister Narendra Modi spoke at the SemiconIndia 2023 business event, highlighting the advantages his nation can provide the world semiconductor industry.
"Who can be a more trusted partner than the world's largest democracy?" he said in a speech.
"As India moves forward on the path of reform, new opportunities will be created. India is becoming an excellent conductor for semiconductor investments," PM Modi said addressing the inaugural session of 'SemiconIndia 2023' in Gandhinagar, Gujarat.
According to a statement made by the It and Electronics Ministry, the Modified Programme for Development of Semiconductors and Display Manufacturing, with a budget of Rs 76,000 crores, was authorised by the Indian government in 2021.
The program's goal is to offer companies working in silicon semiconductor fabs, display fabs, compound semiconductors, silicon photonics, sensors, semiconductor packaging, and semiconductor design attractive incentive support.
The request of Micron Technology Inc. to establish a semiconductor unit with a capital investment of Rs. 22,516 crores (2.75 billion dollars) was accepted by the government on June 14 in an effort to make India the next major chipmaker. DRAMs, Flash memory, and solid-state devices will all be produced at this Micron manufacturing facility, the company noted.
Nikkei Asia claims that American manufacturer Applied Materials and Taiwan's Hon Hai Precision Industry, or Foxconn, are joining forces to create similar gear in the state of Karnataka.
India's infrastructure, including its energy system, continues to raise serious issues. The industry's conflicted views are highlighted by Foxconn's decision to cancel a separate semiconductor tie-up in India.
However, Noboru Yoshinaga, executive vice president of Japanese chipmaking equipment supplier Disco, claims that the fact that American players are opening up shop in India indicates that "the tide has changed."
The development of the domestic semiconductor industry is one of the goals outlined in a July interview with Nikkei Asia by Ashwini Vaishnaw, the Union minister of electronics and computer technology.
"What is important is we must have a few initial successes so that the [lessons] can be used for the subsequent projects," Vaishnaw said.He mentioned India's abundance of engineers trained at its technical institutes in semiconductor design.
Japan, which has businesses with strengths in front-end procedures and chipmaking machinery, and India are expanding their collaboration. According to Nikkei Asia, the two countries signed a memorandum of understanding in July to promote cooperation in the semiconductor supply chain.
Meanwhile, in Thailand, Narit Therdsteerasukdi, secretary-general of the Board of Investment and in charge of foreign investment strategy, has referred to semiconductors as one of the most essential products.
The Thai government has increased the tax benefits for corporations, which will be advantageous to semiconductor makers. Whereas before the break only applied to up to eight years, a firm entering Thailand from upstream in the supply chain is now exempt from corporation taxes for up to 13 years.
Thailand is particularly interested in luring businesses that work on front-end tasks like developing semiconductors and etching wafers. According to Nikkei Asia, these procedures are thought of as being more technologically sophisticated than back-end procedures like dicing and packaging.
Thailand is also creating a domestic sector that unites suppliers and production lines for electric vehicles. A domestic EV industry would provide Thailand with an advantage in its ability to attract foreign investment since EVs are anticipated to contain more semiconductor devices than gasoline-powered vehicles.
A number of countries, like those in India and Thailand, have developed a keen awareness of the shifting positions taken by chip corporations. According to Narit, Thailand is viewed as a neutral place to flee from Sino-American hostilities.