India Announces Candidature for UNSC Membership for 2028-29 Term
16 December, 2022 | Pranay Lad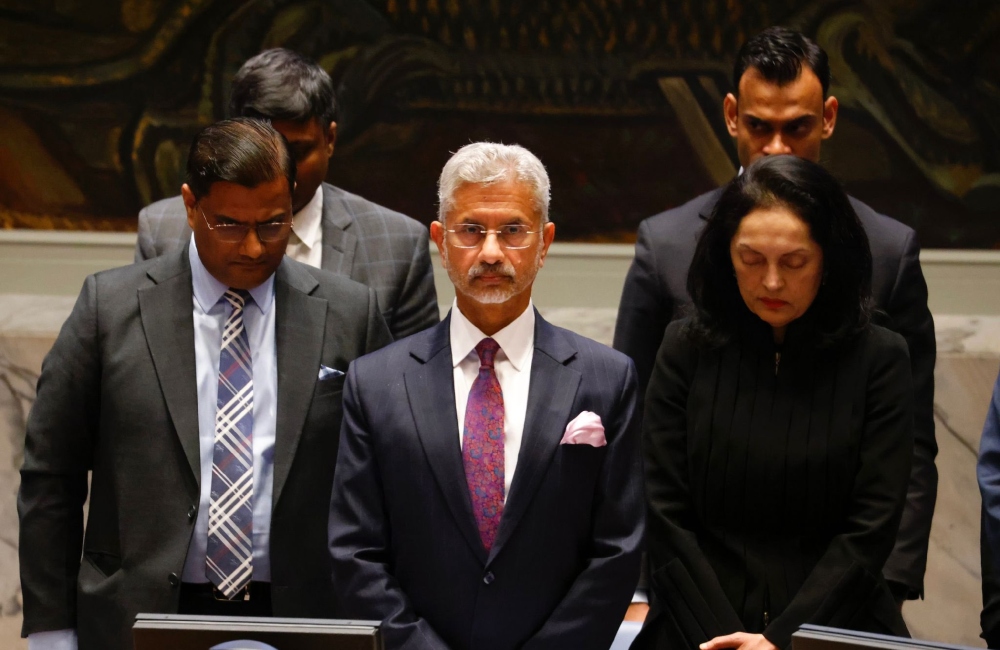 The announcement of India's candidacy for non-permanent membership in the United Nations Security Council (UNSC) for the 2028–2029 term was made on Thursday by EAM S Jaishankar.
India's application for non-permanent membership in the United Nations Security Council (UNSC) for the 2028–2029 term was announced by External Affairs Minister (EAM) S Jaishankar on Thursday.
"I'm delighted to inform you. We have announced that we are running for the Security Council seat that will be open in 2028–2029. And we anticipate returning "proclaims EAM Jaishankar. Minister Jaishankar made the observation during a media stakeout at the UN that December is the final month of India's current membership in the security council.
In addition, he said, "during this eighth inning of ours, we have tried to bring several subjects of contemporary significance to the forefront of the agenda and of the debate in the UN, such as maritime security, technology in UN peacekeeping, reforms of the UN, and counterterrorism."
The external affairs minister claimed that on many important topics, India has aimed to represent the Global South. In addition to attempting to express their concerns and interests, he continued, "We have also looked into the possibility of acting as a bridge within the council."
In December, India took up the UNSC's monthly rotating Presidency. India has held the presidency twice, most recently in August of last year, when it concentrated on maritime security, UN peacekeeping, and counterterrorism.
As an elected member for the Security Council's two years, India has presided over it. According to UNSC norms of procedure, the Council president is alternated among the 15 UNSC members in alphabetical order.
Two high-profile signature events took place on December 14 and 15 while India had the UN Security Council presidency in December. The discussions, which focused on "Reformed Multilateralism and Counter-Terrorism," were presided over by S. Jaishankar, the minister of external affairs.
On December 14, a high-level public debate was held with the topic "Maintenance of International Peace and Security: New Orientation for Reformed Multilateralism."
The UN members were inspired by the open discussion to continue the discussion about changes to the current multilateral system, which would put the UN at its core and make it "more representative and fit for purpose."
A high-level briefing on the topic of "Threats to International Peace and Security Caused by Terrorist Acts: Global Approach to Counter Terrorism – Challenges and Way Forward" was held on December 15 and aimed to reach an agreement on the fundamentals of a global counterterrorism architecture.
The purpose of the high-level briefing was to improve the Delhi Declaration, which was agreed upon during the special counterterrorism committee meeting held in India in October.