Bangladesh PM Sheikh Hasina to meet PM Modi today
6 September, 2022 | Pravina Srivastava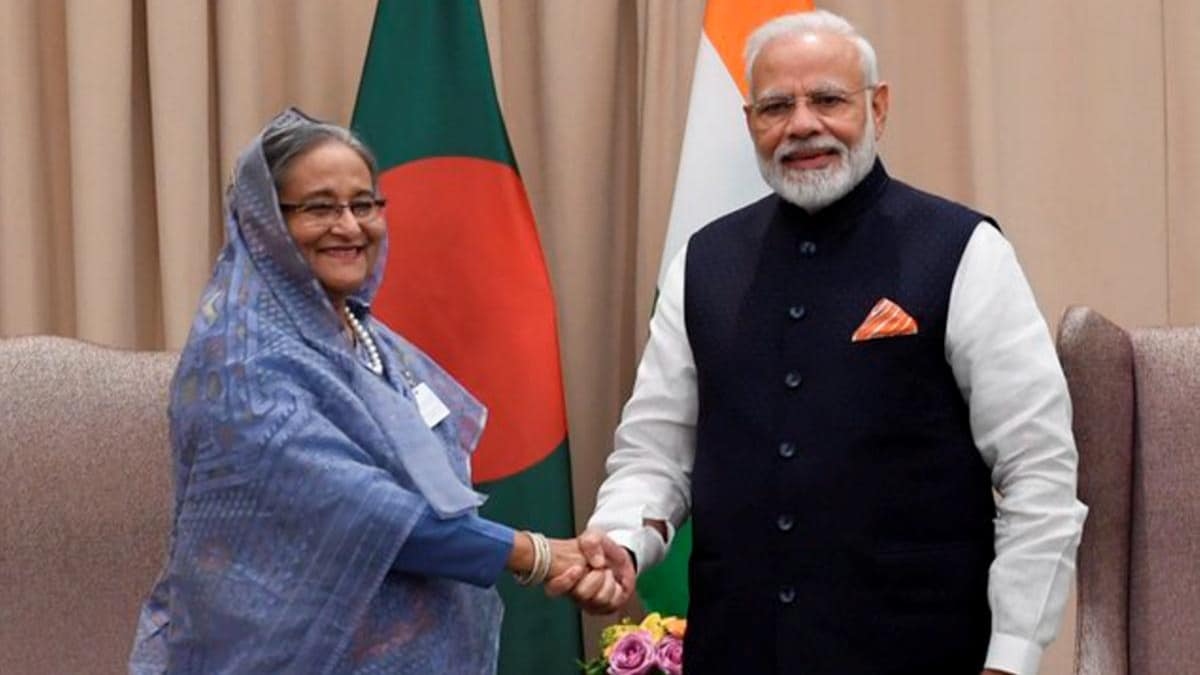 Prime Minister Sheikh Hasina of Bangladesh will speak with Prime Minister Narendra Modi today.
Prime Minister Sheikh Hasina of Bangladesh will speak with Prime Minister Narendra Modi today.
In accordance with India's "Neighborhood First" strategy, Bangladesh is a key partner, therefore Hasina started her four-day visit to India yesterday. The Bangladesh Prime Minister met with S. Jaishankar, the Minister of External Affairs, shortly after his arrival in New Delhi on Monday to address matters of mutual interest. She also went to Delhi's well-known pilgrimage spot, Nizamuddin Aulia Dargah.
India and Bangladesh have made significant progress in a number of areas, including resolving disputes over land and maritime boundary demarcation, security, connectivity, development cooperation, cultural exchange, power and energy, trade and commerce, the blue economy, and defence, all thanks to the visionary leadership of Prime Ministers Narendra Modi and Sheikh Hasina.
When PM Hasina arrived in New Delhi on Monday, she was greeted by Darshana Jardosh, Minister of State for Textiles and Railways. The important visit by Shiekh Hasina would further solidify the complex ties between India and Bangladesh.
The dancers who welcomed the Bangladeshi prime minister also struck into a conversation with them. Upgrading defence cooperation, extending regional connectivity projects, and creating stability in South Asia are issues that are at the top of the agenda.
Additionally, today's meetings between Vice President Jagdeep Dhankhar and President Droupadi Murmu will take place.
She is making her first trip since the diplomatic relations between the two countries reached 50 years in 2021.
Additionally, Sheikh Mujibur Rahman, Bangladesh's founding father, celebrated his 100th birthday and the 50th anniversaries of the country's independence.
In 2021, PM Modi travelled to Bangladesh. Twenty capitals throughout the world, including Delhi and Dhaka, celebrated Maitri Diwas. Since 2015, the two nations' prime ministers have convened 12 times.
Over the past several years, India and Bangladesh have worked to revive a number of connectivity efforts while also attempting to establish a model for regional cooperation. Akhaura-Agartala train service is expected to resume soon, and within a few weeks, air service between Agartala and Chittagong is planned.