Lawns At India Gate Temporarily Shut In Parts Here's Why
24 November, 2022 | Pranay Lad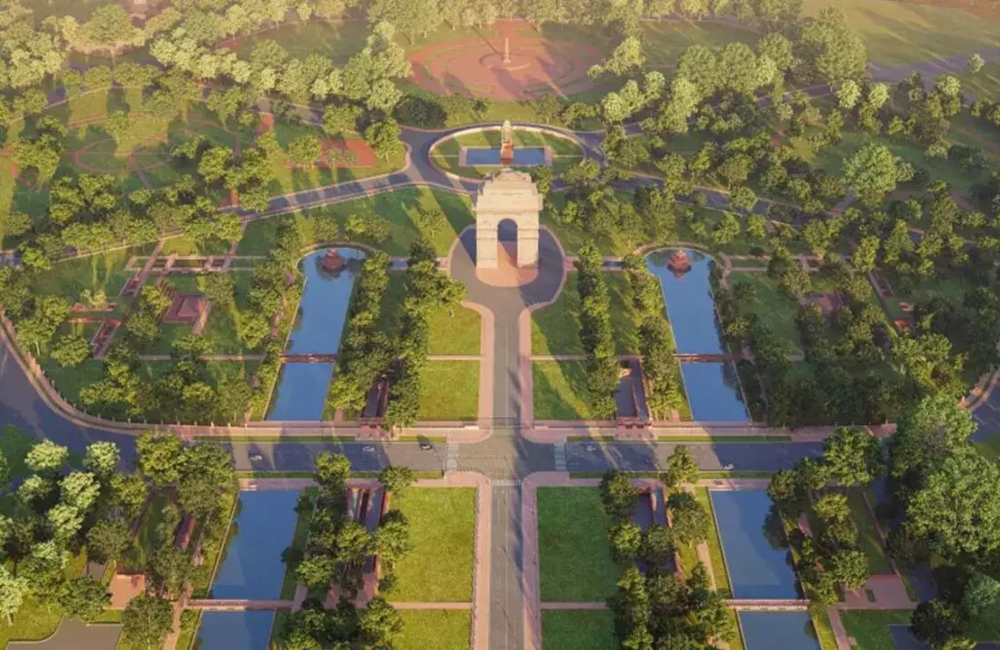 The Delhi monument's grounds, which were made public in September, are currently partially closed up by the federal government.
Due to considerable footfall, the government has temporarily closed portions of the lawns near India Gate in Delhi. The India Gate grounds, which were made public in September, are currently temporarily closed for grass care.
The news agency reported a resident as saying, "The rationale to close parks makes sense as aesthetics need to be preserved, however a park or two which are a bit away from public sight can be opened."
Another local remarked, "I'm from Gurugram; people travel from other nations as well. Government should provide us alternative sitting alternatives if parks must be closed. People should also behave responsibly.
The Central Vista Avenue Refurbishment Project, which modernises the avenue while preserving its historic characteristics, includes the redesigned section. According to a senior official with the Ministry of Urban Affairs, all chain links and 74 vintage light poles have been updated, refurbished, and reinstated on the property.
Where appropriate, more than 900 additional light posts have been installed to guarantee that the area is always secure for visitors. These may be found around the India Gate Precinct, the canals, the rows of trees, and the Rajpath.
Similar to this, to preserve the precinct's ancient character, concrete bollards have been replaced with 1000+ white sandstone ones, and the Rajpath's pedestrian paths have been resurfaced with strong and long-lasting materials.
In addition, 16.5 km of new pedestrian walkways have been constructed along the Rajpath, across the lawns, alongside and over the canals, and in the vicinity of India Gate.
In addition, the public has access to the area outside the canals thanks to the construction of 16 long-lasting bridges. This area has been set aside in part for the purpose of parking buses, two-wheelers, vehicles, app-based taxis, and auto rickshaws.