India Invites Egypt's President For Republic Day 2023
26 November, 2022 | Riya Girdhar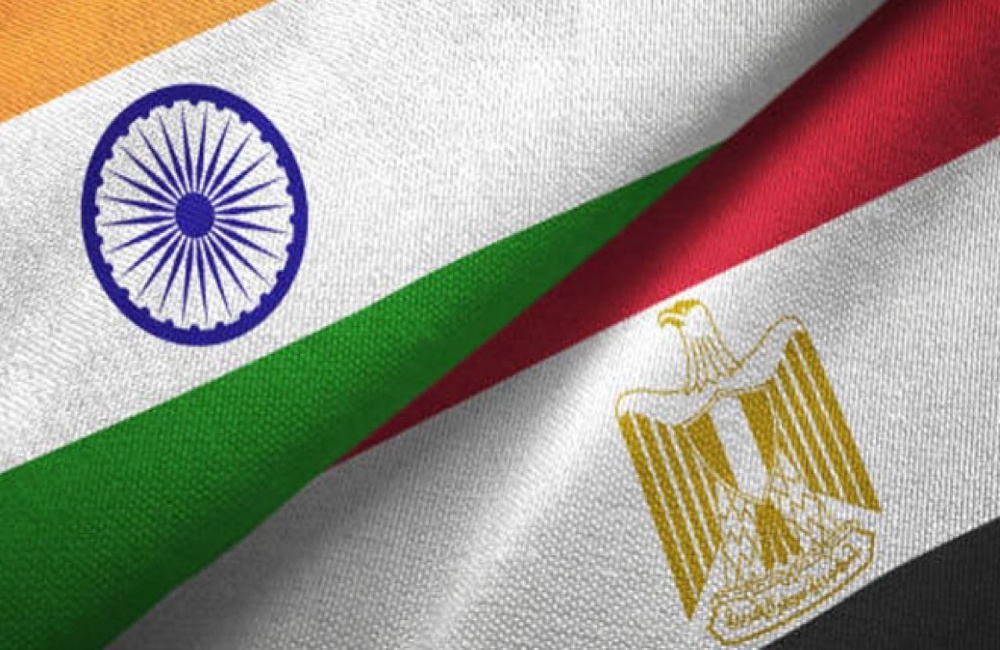 Egypt was also invited to the IOR Defence Ministers' Conclave and the India-Africa Defence Dialogue, both of which were held in October alongside the 12th DefExpo in Gandhinagar, Gujarat.
India has asked Egyptian President Abdel Fattah El-Sisi to be the principal guest at the Republic Day celebrations on January 26 as New Delhi deepens its political and military relations with Cairo.
India's invitation to El Sisi, Egypt's president since 2014, is seen as a gesture of goodwill toward Africa and the Arab region. The most populated nation in the Arab world, Egypt also boasts the second-largest economy on the continent. This year, the 75th anniversary of the two nations' diplomatic ties was celebrated.
President Sisi had a red carpet welcome, indicating that Delhi-Cairo relations will be given particular consideration in the months and years to come. Rajnath Singh, the defence minister of India, and S Jaishankar, the minister of external affairs, both paid past visits to the nation. Both ministers met with the president of Egypt on their trips, and Jaishankar sent him a "special message" from Prime Minister Modi.
As both sides escalated military operations, the visit to Cairo by Defence Minister Rajnath Singh in September was viewed as a major gesture. He met with his Egyptian counterpart, General Mohamed Zaki, during his tour, and they signed an MoU in the defence sector, agreeing to concentrate on cooperative training, defence coproduction, and equipment maintenance. Egypt wants to purchase Tejas fighter planes from India.
The nation was also invited to the India-Africa Defence Dialogue and the IOR Defence Ministers' Conclave, both of which were held in October in Gandhinagar, Gujarat, in conjunction with the 12th DefExpo.
The Indian and Egyptian air forces have a history of close coordination, beginning with collaborative efforts to construct a fighter aircraft in the 1960s. Egyptian pilots were also taught by IAF pilots between the 1960s and 1984. IAF and Indian Navy aircraft frequently use Egypt as a transit point on their way to and from destinations in Russia, Europe, and the US.
President Sisi travelled to India on official business in September 2016.
At the Third India-Africa Forum Summit in New Delhi in October 2015, Prime Minister Modi had a meeting with Sisi. The two presidents had previously spoken when attending the UN General Assembly in New York.
India has also extended an invitation to the G20 summit, which will take place in New Delhi in September 2023, to the nation of North Africa. The Modi administration has invited an African head of state to Republic Day celebrations twice now. India has been anxious to deepen its relationships with Africa, and the follow-up to the 2015 summit might happen in 2017.
India has sent invitations to all ASEAN leaders (2018), US President Barack Obama (2015), French President Francois Hollande (2016), UAE's Mohammed Bin Zayed Al Nahyan (2017), South Africa's Cyril Ramaphosa (2018), and Brazil's Jair Bolsonaro (2019) since PM Modi assumed office in 2014.
No one visited on Republic Day the previous two years because to the Covid epidemic (2021 and 2022). Covid prevented India from sending invitations to all Central Asian leaders this year. In 2021, Boris Johnson, the country's then-prime minister, was invited as a guest, but at the time, Britain was dealing with the Covid problem. This year's republic day will be presided over by Draupadi Murmu, India's new president.
Since the inaugural Republic Day celebration in India in 1950, Egypt has never been invited. India has received the most number of invitations from Asian nations (36), followed by Europe (24), Africa (11), South Africa (6), North America (2), and Oceania (11). (1).
One of India's most significant African commercial partners in the past was Egypt. The pandemic did not significantly affect trade volume, which decreased to USD 4.15 billion in 2020–21 and USD 4.5 billion in 2019–20. India provided wheat to Ukraine during the confrontation with Russia.