India mourns Shinzo Abe's assassination: National flag flies at half-mast
9 July, 2022 | Pravina Srivastava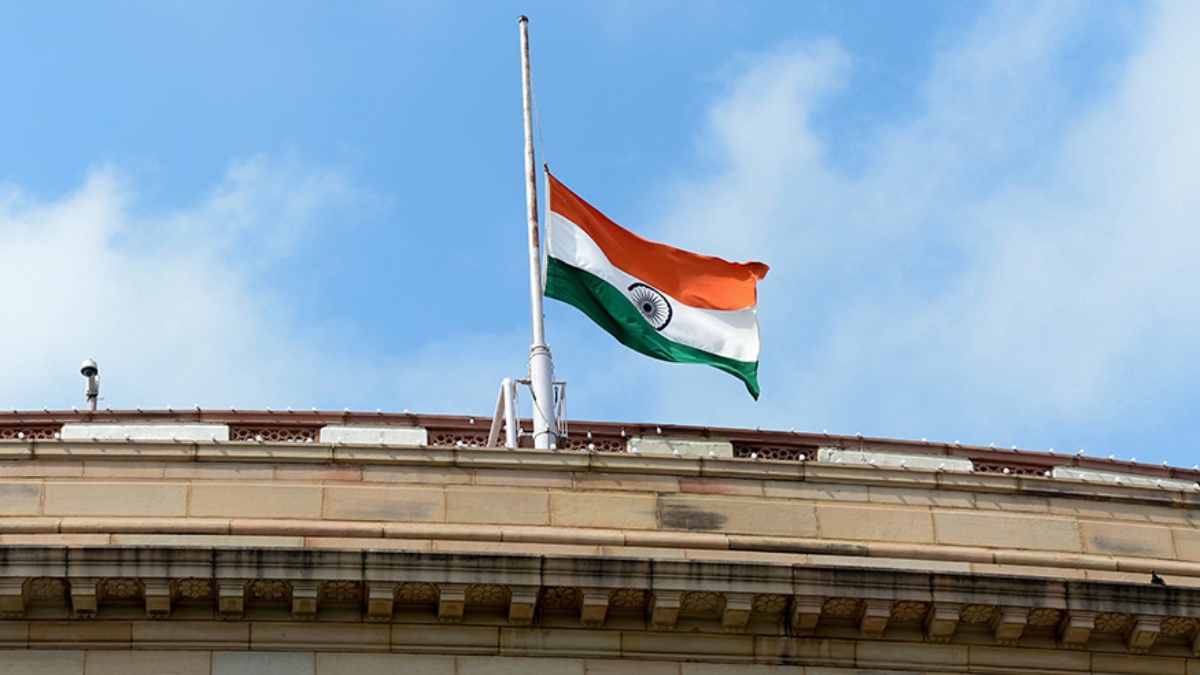 As a sign of respect for former Japanese Prime Minister Shinzo Abe, the national tricolour at Red Fort, Rashtrapati Bhavan, and Parliament House flew at half-mast today
As a sign of respect for former Japanese Prime Minister Shinzo Abe, who was assassinated on July 8, the national tricolour at Red Fort, Rashtrapati Bhavan, and Parliament House flew at half-mast on Saturday.
Abe was shot on Friday while giving a campaign speech in the western Japanese city of Nara.
In response to the untimely death of Abe, Prime Minister Narendra Modi tweeted: "As a symbol of our profound respect for former Prime Minister #ShinzoAbe, a day of national mourning shall be held on July 9, 2022."
PM Modi penned: "Shinzo Abe, one of my closest friends, passed away tragically, and it has left me speechless and heartbroken. He was a great leader, an extraordinary administrator, and a towering figure in world politics. He committed his life to improving both Japan and the entire world."
A blog entry titled "My Friend, Abe San," PM Modi penned. "Japan and the world have lost a brilliant visionary with the passing of Abe. I also lost a close friend."
He mentioned meeting Abe in 2007 and addressed him as "San," which is Japanese for "Dear."
"Abe San and I first connected in 2007, and ever since then, we've shared so many special moments. I'll treasure everyone of them. Abe San revitalised relations between Japan and India. He made sure that Japan was there to support New India as it grows more quickly "PM Modi wrote.
Abe was attacked, and after being taken to the hospital, initial media reports citing the police claimed that it looked the former Japanese prime minister had been shot in the chest. He had "cardiopulmonary arrest," according to their description, and had no vital signs.
According to representatives of the Nara Medical University Hospital, Abe passed away at 5:03 p.m. (local time) and suffered two bullet wounds in his neck.