India to organise over 200 meetings under G20: Union Minister Tomar
30 January, 2023 | Pragati Singh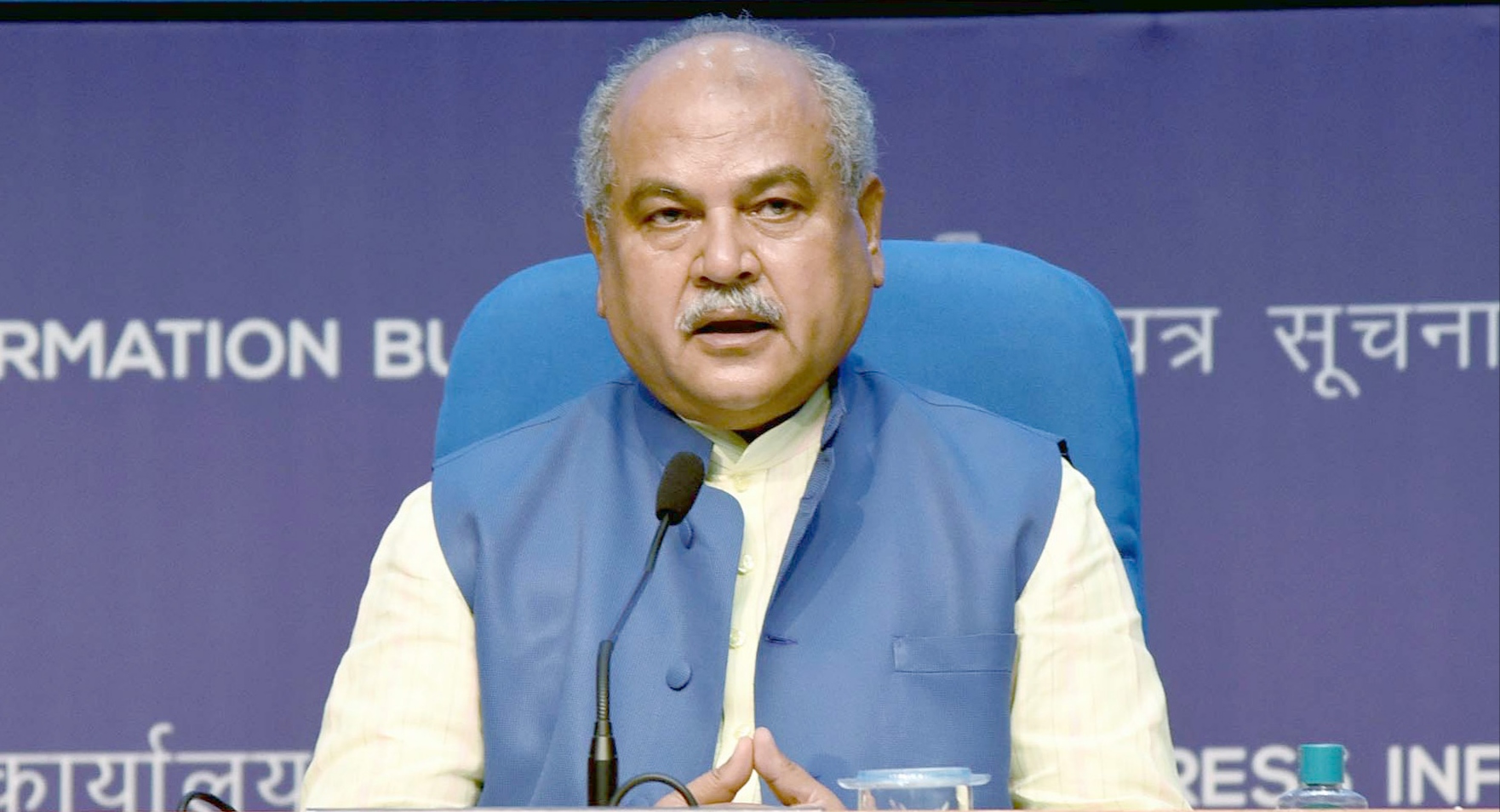 Union Minister Narendra Tomar announced on Monday that India's G20 presidency would include around 200 meetings.
Union Minister of Agriculture and Farmers' Welfare Narendra Singh Tomar announced on Monday that India's G20 presidency would include around 200 meetings. The BJP leader made the remarks while speaking at the inaugural International Financial Architecture Working Group (IFAWG) meeting in Chandigarh.
Tomar and Union Minister of Food Processing Industries Pashupati Kumar Paras jointly opened the gathering. While addressing the event, the Agriculture minister Tomar said, "It's a moment of pride and joy that we're organising events in the country under our G20 presidency. Over 200 meetings will be organised at over 50 locations in the country. Around 2 lakh representatives will come to India."
Tomar while emphasising the importance of G20 meetings in India said, "Initially we tried having meetings like these in Delhi itself, in Bangalore or Hyderabad. But Prime Minister Narendra Modi insisted that all the representatives from different parts of the world who will attend the G20 meetings should see the real India. They should see India's tourism, the villages of the country, the techniques used here, infrastructure, the academic institutions and the situation of financial inclusion in India."
"The Prime Minister also stressed that the G20 representatives should have a look at the diversity of terrains and environments in the country. We will try that the people who visit the country take back wonderful memories from here," he added.
The BJP leader also mentioned preparing the country for the success of the G20 gathering. "We all know that we have our history and tradition. With those traditions, we would welcome them and provide a necessary environment for the success of these meetings," we will.
"India's traditions, values, history, specialities and diversity will reach the world through these meetings," added Tomar emphasising the representation of India on the world map.
"I feel that the G20 meetings and this platform are critical. Global concerns necessitate global debate. These debates would benefit the entire world. The G20 will be a relevant, beneficial, and fruitful platform for the country and the world.
The minister also noted that the summit would include discussions on climate change because agriculture would be the most affected.