India was never defensive about stand on Russian oil: Jaishankar
18 August, 2022 | Pranay Lad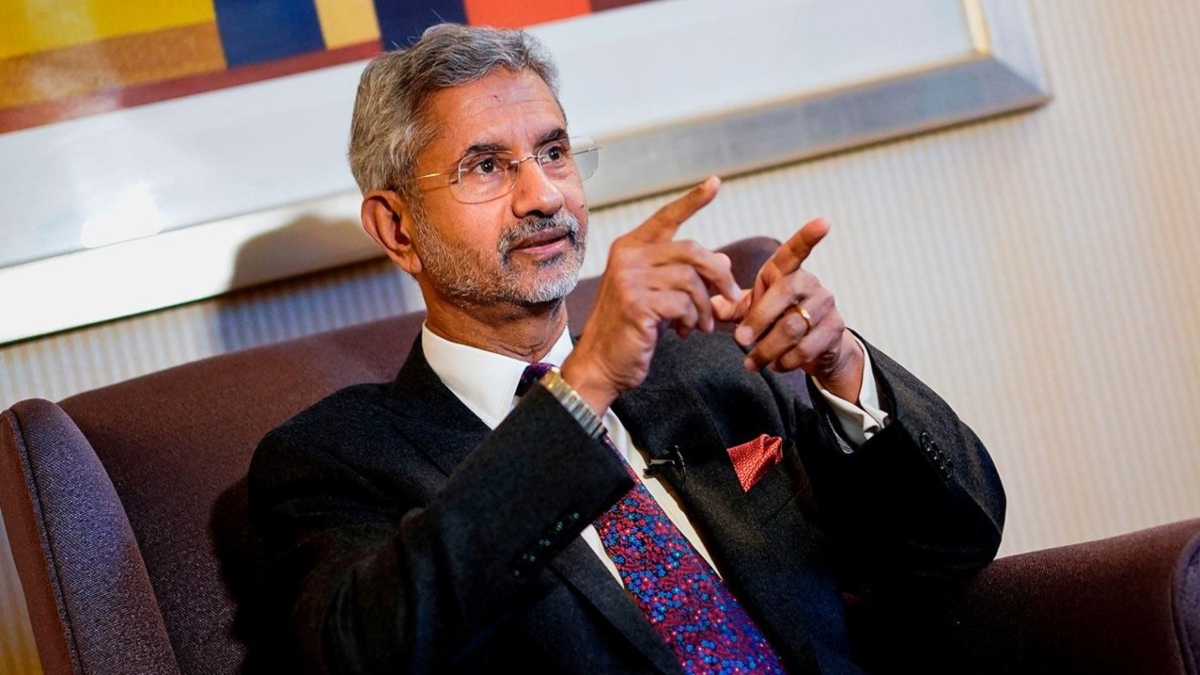 Even as his Ukrainian counterpart criticised India's action, India's external affairs minister S. Jaishankar defended the country's choice to purchase discounted Russian oil by cl...
Even as his Ukrainian counterpart criticised India's action, India's external affairs minister S. Jaishankar defended the country's choice to purchase discounted Russian oil by claiming it is intended to alleviate shortages and protect consumers from excessive energy prices.

During a meeting with the Indian diaspora on Monday in Bangkok, Jaishankar reaffirmed India's position on its decision to accept Russia's offer of discounted energy and emphasised that New Delhi is focused on obtaining the best possible deal for its citizens at a time when India's traditional energy suppliers are diverting supplies to Europe.

"At the moment, gas and oil prices are both out of control high. In answer to a query from the audience, he said: "A lot of traditional suppliers to Asia are also transferring them (supply) to Europe because Europe…can buy less oil and gas from Russia."

Therefore, Europe is purchasing a lot more goods from the Middle East and other regions that would have supplied India. Today, every nation will naturally attempt to secure the best possible terms for its population and will make efforts to mitigate the effects of these high energy prices, and that is precisely what we are doing, he said.

Jaisankhar has always defended the Indian government's choice to purchase discounted Russian petroleum and other commodities, and he previously noted that European nations that had criticised New Delhi's action were still purchasing Russian energy.

He pointed out that important allies like the US now understood India's stance better. "We aren't acting defensively, either. Regarding our interest, we have been quite transparent and honest. People in my country, where the per capita income is only $2,000, cannot afford to pay rising energy rates. I have a responsibility and a moral obligation to secure for them the finest possible terms available, he declared.

Others will accept India's perspective once it is presented "openly and honestly," he claimed. My impression is that the world accepts that as a type of truth once it is there and you're not trying to be too clever about it—you truly have laid out your interests in a very straightforward manner, he continued.

After Jaishankar's comments, the foreign minister of Ukraine, Dmytro Kuleba, stated that his nation anticipated "stronger practical support from India" in an online briefing for South Asian journalists.
Ukraine and India "had to stand by each other" as two democracies, he said. "We are aware that India purchases crude oil from Russia. That is not surprising to us. India must realise that significant discounts on Russian crude oil purchased from Russia are paid for with Ukrainian blood, the deaths, torture, and rape of Ukrainians, as well as the destruction of cities and villages, he stated.

Everything else is a decision made by governments for their economic gain, he continued.
Kuleba also recalled his role in the 22,000 Indian people who were evacuated from Ukraine during the Russian incursion in February, most of whom were students. "We always had a great relationship with India… The evacuation of foreign students from Ukraine was one of the jobs I had to manage in the early days of the conflict, and there were many Indian students there who had always thought of Ukraine as their second home and whom we had always seen as being a part of our society, the man recalled.

Under the circumstances, "we are quite open to building relations with India, but I won't be hiding that we expected better tangible support from India to Ukraine," he continued.
Also read: Suspicious boat found with three AK47 & bullets in Maharashtra's Raigad