Chinese FM: 1300 visas issued to Indian Students
8 November, 2022 | Pranay Lad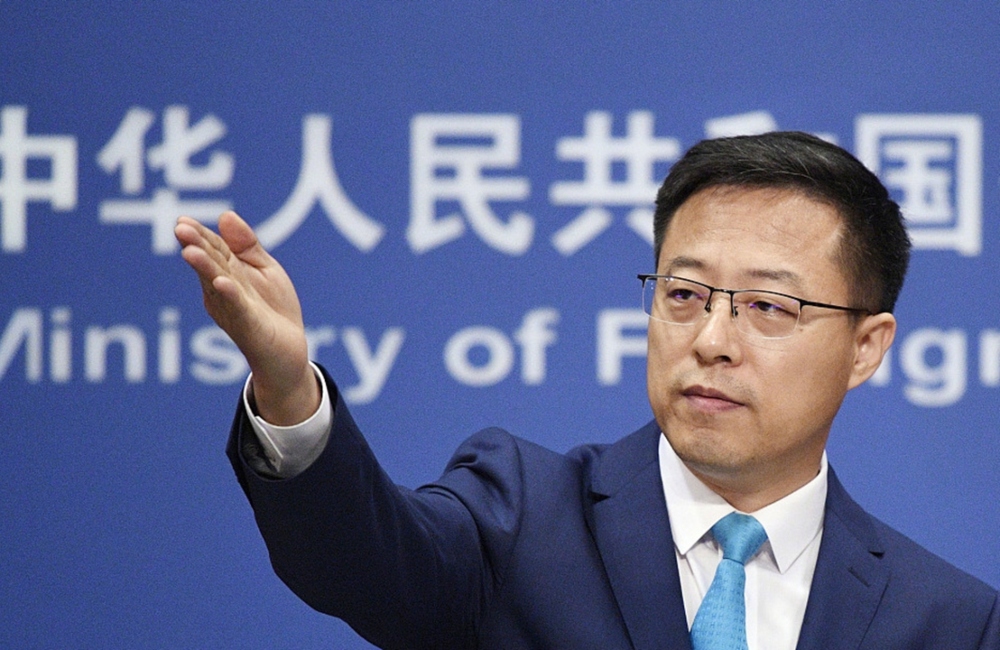 China said on Monday that despite COVID-19 limitations, at least 1,300 Indian students had been granted Chinese visas.
Zhao Lijian, a spokesperson for China's foreign ministry, stated during a routine news conference, "I'm aware of advancements achieved in the cross-border movement of personnel between China and India notwithstanding COVID-19.
In response to a media inquiry on Chinese colleges delaying "no objection certificates (NOCs) to Indian students, at least 1,300 Indian students have gotten Chinese visas." He also suggested that Indian students plan their return to college and maintain contact with their universities.
"The lines of connection between Chinese institutions and Indian students are still open. We advise Indian students to keep in touch with their colleges and organise their return to campus in accordance with their universities' policies "Lijian added.
According to estimates, 40 Chinese colleges still haven't given Indian students the NOCs they need to submit visa applications for China. Thousands of Indian kids are impacted by this. A handful of these institutions claimed that their provincial government was preventing them from granting NOCs, despite the fact that the majority of these universities are not responding to their requests.
When asked if there was a timetable for giving the same documents to students from other nations, Lijian responded, "I know you have followed the happenings of the return of Indian students to China very attentively.
I would suggest contacting the appropriate Chinese authorities. I can tell you that the Chinese government encourages international students to continue or begin their studies there and that it has offered potential aid to those students who require it. Chinese embassies and consulates abroad are where foreign students may apply for visas if they want to study for a degree in China. Since August 24, foreigners with a current study-related residency permit may enter China without a visa.
Notably, China started providing visas to foreign students who were granted permission to return to their home institutions and colleges in China in order to continue their studies.
However, they have trouble getting to China because neither nation has started flying again.
According to reports, around 23,000 Indian students, most of whom are studying medical, are stranded abroad because of COVID visa limitations.
An extensive warning to students intending to study medicine in China was published earlier on Sunday by the Indian Embassy in Beijing.
According to the press release, "The Embassy continues to receive questions from prospective Indian students as well as their parents regarding eligibility for Indian students who are pursuing clinical medicine programmes in China to appear in the qualifying examination held by the National Medical Commission of India."
It directed Indian medical students and their parents to see the National Medical Commission's Gazette Notification of November 18, 2021. (NMC).
The requirement that international medical students be "registered with the respective professional regulatory body or otherwise, competent to grant the licence to practise medicine in their respective jurisdiction of the country in which the medical degree is awarded and at par with the licence to practise medicine given to a citizen of that country" has been unambiguously stated in Clause 4(b), according to the press release.
The Embassy also informed the relevant Chinese authorities and medical colleges of the situation and requested that they make sure that all Indian students coming to China for clinical medicine programmes receive the necessary instruction, preparation, and support to enable them to meet the aforementioned NMC requirements.
The announcement stated that any student who enrols in a clinical medicine programme in China after November 2021 and does not get a licence to practise medicine in China would be ineligible to sit for the Foreign Medical Graduate Examination.
The Embassy also answered a question on whether Indian students who complete their medical study in China but do not receive a medical practitioner licence there can work in Chinese hospitals in a position such as "assistant doctor" in order to support themselves and pay off student loans.
"To establish the availability of such a choice, the Embassy has formally contacted the pertinent Chinese authorities. When the Embassy receives information from the Chinese side, it will post it on its social media accounts "the announcement stated.