Indian Arena Polo League debuts in April 2023
15 January, 2023 | Pravina Srivastava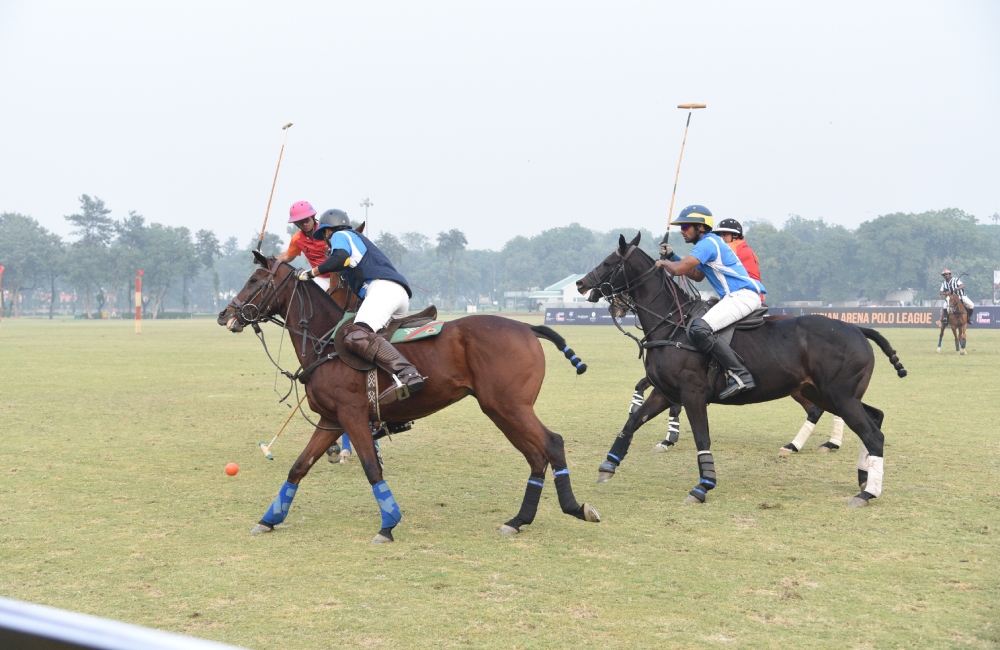 Indian Polo Association and PS Ventures will add glitz to the 190-year-old Indian sport.
The Indian Polo Association and PS Ventures announced the dates for the inaugural Indian Arena Polo League today (IAPL).
The Arena Polo League will run for four weeks, beginning on April 13th in Delhi. The High-powered competition will draw players from 20 countries, who will be auctioned off. Top Indian players such as Simran Shergill, Dhruvpal Godara, Shamsheer Ali, Col Vishal Chauhan, and the current Indian Captain, HH Sawai Padmanabh Singh of Jaipur, will compete in the League. The Arena Polo format, which is the faster and more entertaining version of the game, will be used during the League. In this league, Team Owners will own 6 franchisees, and all matches will be televised live on TV and OTT platforms.
Polo is India's gift to the world; the first polo club in India was founded in 1834 in Silchar, Assam. Calcutta Polo Club, the world's oldest polo club, was founded in 1862 by two British troops, Sherer and Captain Robert Stewart, and it is from here that the sport spread over the world.
Col. Rohit Dagar, Secretary of the Indian Polo Association, stated, "The IPA wholeheartedly supports the creation of the Indian Arena Polo League. Polo will attract a younger and more global audience with the introduction of IAPL."
Additionally, Col. Tarun Sirohi, former captain of the Indian Polo Team and co-founder and CEO of the Indian Arena Polo League, stated, "We intend to build a Lifestyle experience based on the sport of Polo, complete with Fashion, Glamour, and Luxury. A really global product that India has never seen before."
The matches will begin on April 13th in Delhi and Jaipur. Arena Polo is comparable to T20 cricket, with smaller pitches, larger balls, coloured clothes, cheerleaders, and so on. The League will be the world's first of its type. The first iteration will begin on April 13th, with the finals taking place on May 7th.
Arena polo is rapidly gaining traction in countries such as India, the United States, the United Kingdom, Dubai, Spain, and Australia. The Federation of International Polo is a strong promoter of the league, and it will be included on the calendar of international marquee events. The league will be an ideal blend of sport, fashion, and lifestyle.