IndiGo joins 'Operation Kaveri', 231 Indians leave Jeddah in New Delhi-bound flight
29 April, 2023 | Pragati Singh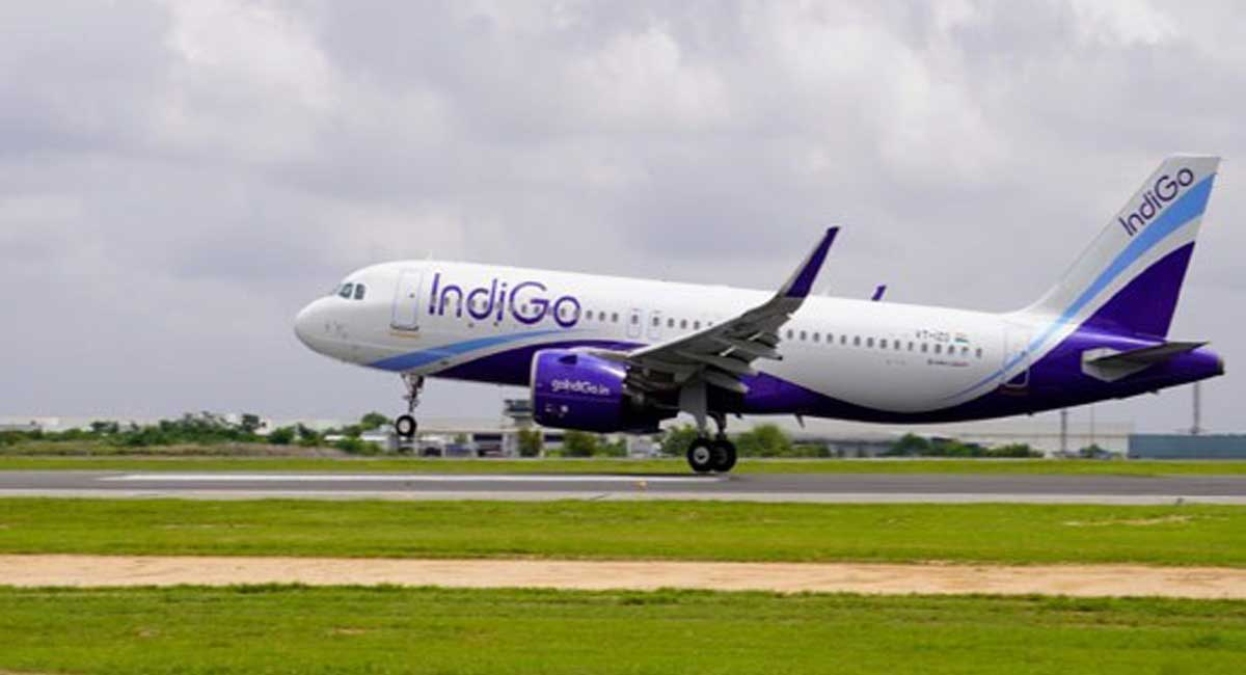 231 Indians in a flight to New Delhi from Jeddah. With this 5th outbound flight, around 1600 reached or airborne for India.
To help the Union government's ongoing repatriation efforts under 'Operation Kaveri,' Indian carrier IndiGo joined the mission and took off from Jeddah with 231 stranded Indians. "Indigo joins #OperationKaveri. 231 Indians in a flight to New Delhi from Jeddah. With this 5th outbound flight, around 1600 reached or airborne for India. Happy journey. Our Mission continues," Minister of State for External Affairs V Muraleedharan tweeted.
"We have offered our services for charter flights to Jeddah under the Indian Government's Operation Kaveri rescue mission of our citizens from Sudan. We are still awaiting details from the ministry to launch these flights, nothing has been confirmed as of yet," IndiGo Airlines said in a statement.
Airlines had earlier expressed their willingness in participating in the ongoing evacuation of stranded Indians in the strife-torn African country under 'Operation Kaveri'. IndiGo stated that it is still committed to assisting the Central Government in its mission to evacuate Indian citizens from Sudan. The airline crew stepped forward to meet the critical humanitarian need of the hour, allowing the stranded citizens to safely return to their families and homes.
Meanwhile, Arindam Bagchi, a spokesperson for the Ministry of External Affairs, said the INS Sumedha, which is stationed in Port Sudan, had also left the crisis-torn country with 300 passengers on board, bound for Jeddah. The INS Sumedha is carrying the 13th batch of evacuated Indians to Jeddah.
Earlier on Friday, the Indian Air Force C-130J evacuated the 10th and 11th batches of 135 passengers from Port Sudan to Jeddah after the Sudanese army and the paramilitary Rapid Support Forces (RSF) agreed to extend their ceasefire in the capital Khartoum and the western Darfur region.
Earlier, the Sudanese army said it would extend the ceasefire "for an additional 72 hours" following mediation efforts by Saudi Arabia and the US in the final hours of the three-day truce, which was set to expire at midnight (22:00 GMT) on Thursday.
The RSF also stated that it approved the extended cease-fire, adding that it was proposed by two diplomatic groups comprised of the United States, Saudi Arabia, Norway, the United Kingdom, and the United Arab Emirates. Sudan has been on fire due to ongoing clashes between the army and paramilitary forces. Even during the 72-hour ceasefire, there have been reports of violence and clashes.
Soldiers loyal to Sudanese army leader Abdel Fattah al-Burhan clashed with their deputy, paramilitary Rapid Support Soldiers (RSF) commander Mohamed Hamdan Daglo. India has deployed military planes and warships in the war-torn country to ensure that no Indian national is left behind.