India's tourism given a massive weightage in the latest budget
4 February, 2023 | newsx bureau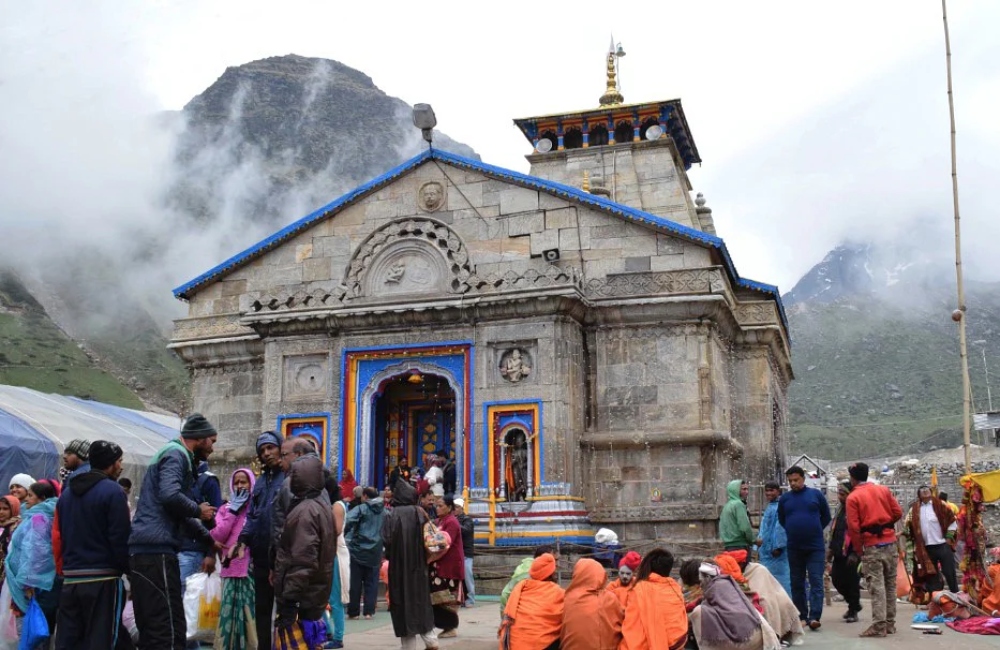 In the latest budget the Ministry of Tourism has received a total of Rs 2,400 crore in funding,
India has a lot to offer wanderlusts, from its majestic oceans to its snow-capped mountains. In light of this potential, the Indian government's most recent budget has allocated a staggering Rs 2,400 crore to the tourism industry. Everyone of us are well aware of the fact that India has a rich cultural and historical heritage, a variety of ecology, terrains, and places of natural beauty spread across its total area of 3,287,263 sq km, which extends from the snow-covered Himalayan heights to the tropical rain forests of the south. This presents a significant opportunity to fully utilize the tourism industry's potential.
The tourism and hospitality industry, which includes travel and hospitality services like hotels and restaurants, is widely acknowledged to be a development agent, a driver of socioeconomic growth, and a significant source of gains in foreign exchange in many nations.
Moreover, tourism showcases India's exquisite history, culture, and diversity while also generating significant economic benefits. According to the India Brand Equity Foundation, the tourism industry has been able to recover from the Covid-19 pandemic shock and operate at the level it was before the pandemic thanks to the consistent efforts of the central and state governments.
The Ministry of Tourism has received a total of Rs 2,400 crore in funding, of which Rs 1,742 crore is dedicated to the improvement of tourism infrastructure and Rs 242 crore to advertising and branding.
The Ministry of Tourism's flagship program is called Swadesh Darshan and the Scheme has been given a budget of Rs 1,412 crore. Moreover Nirmala Sitharaman, the finance minister, made the announcement that 50 tourist destinations would be developed using an integrated and innovative approach to provide a healthy tourism experience with physical, digital, and virtual connectivity, the availability of tourist guides, and tourist security.
Under the "Swadesh Darshan Scheme," such destinations would be developed as a complete package. It has been proposed to develop tourism infrastructure and facilities in border villages through an innovative and integrated "Vibrant Village Programme."
The PRASHAD Scheme has received Rs 250 crore in funding. The PRASHAD Scheme aims to develop certain national pilgrimage destinations holistically. A sum of Rs 196.22 crore has been allocated to the Champion Service Sector Scheme.
Human resource development and capacity building have received Rs 105 crore to meet the tourism and hospitality industry's need for trained workers. In the mean time under this year's budget, the Ministry has allocated Rs 229 crore for tourism infrastructure and promotion of North-Eastern States.
The Minister of Finance made the announcement that a tourism-related app would be created. In order to promote One District One Product, GI products, handicrafts, and products from other states, states will be encouraged to establish Unity Malls in state capitals.
Moreover, if you don't already know India is ranked 10th out of 185 countries by WTTC in terms of the total contribution of travel and tourism to GDP in 2019. In 2019, travel and tourism contributed Rs 1,368,100 crore (USD 194.30 billion) to GDP, or 6.8% of the total economy.
In 2020, the tourism industry in India was responsible for 39 million jobs, or 8% of the country's total employment. By FY27, India's travel market is expected to reach USD 125 billion, up from USD 75 billion in FY20.
The Indian airline travel market, which was valued at approximately USD 20 billion, is anticipated to double in size by FY27 as a result of expanding passport access and improving airport infrastructure.
The domestic, inbound, and outbound hotel market in India was valued at approximately USD32 billion in FY20 and is anticipated to reach approximately USD52 billion by FY27. This growth is being fueled by the growing demand from tourists and the persistent efforts made by travel agents to expand the market.