India's UNSC Exclusion Casts Doubt on United Nations Credibility, Says EAM S. Jaishankar
31 August, 2023 | Anupam Shrivastava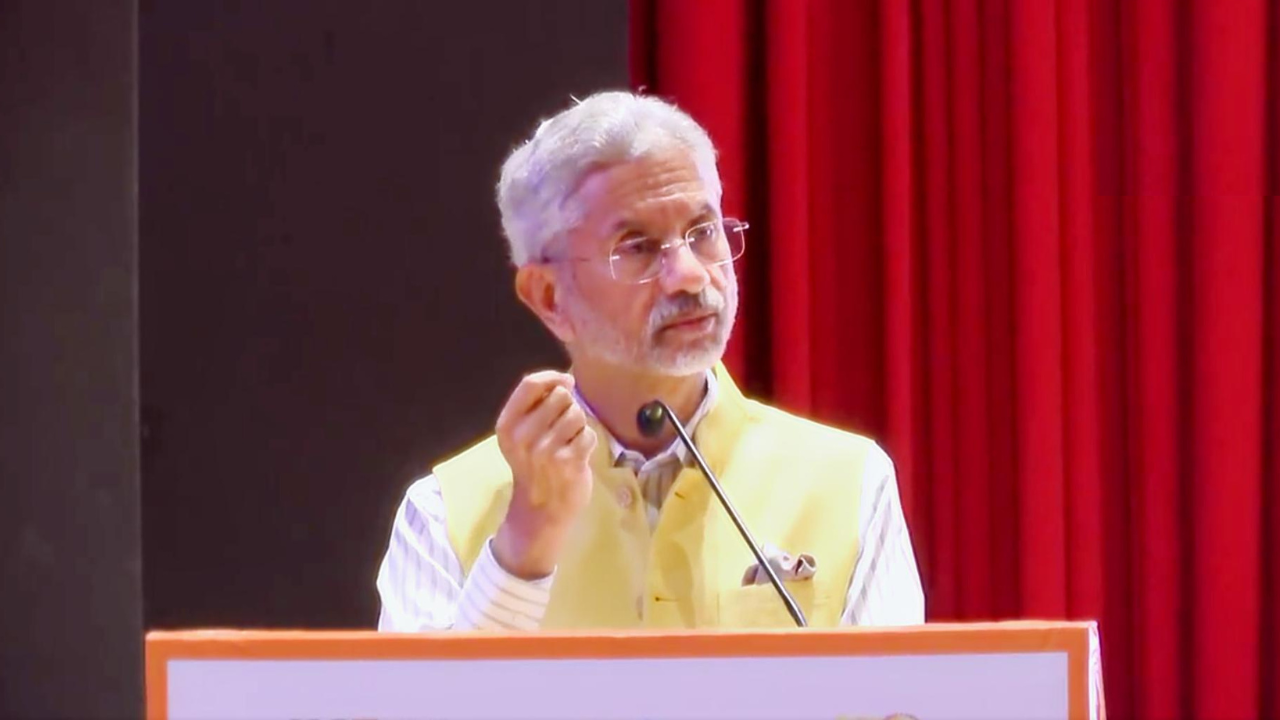 EAM Jaishankar asserted that if India's exclusion persists, the very credibility of the United Nations would be called into question.
"Excluding India from permanent membership in the United Nations Security Council would inevitably cast doubts on the credibility of the international organization," stated External Affairs Minister S. Jaishankar during an event at Delhi University on Thursday. He underscored that the United Nations, founded during World War II with just 50 member nations, has since expanded fourfold to include approximately 200 countries.
Jaishankar highlighted the temporal disconnection between the present UN structure and the current global landscape, asserting, "The present United Nations architecture was formed in the 1940s. There were 50 member countries of the UN back then, and now there are more than 200 countries. So there will be changes."
Employing a metaphor, he likened the five permanent UNSC members, holding veto power, to passengers seated at the forefront of a bus unwilling to relinquish their positions. Addressing the lack of balanced representation in the UNSC, Jaishankar emphasized the absence of African and Latin American nations, as well as the exclusion of the world's most populous country and the fifth-largest economy.
He asserted that if India's exclusion persists, the very credibility of the United Nations would be called into question. He remarked, "There is not an equal representation in UNSC… If it is kept out, there will be questions raised on the credibility of the United Nations."
Turning to India's G20 Presidency, Jaishankar spoke of its significance, stating, "India assumed the G20 presidency at a time when we are starting to matter more to the world." He noted the country's growing role in the global economy, stating, "This is partly because of our economic achievements as we are now the fifth-largest economy in the world." Additionally, Jaishankar emphasized India's recognition as a pivotal contributor to the global workforce and talent pool.
Reflecting on India's role within the G20, he remarked, "Therefore India's presidency of the G20 has expectations and responsibilities, which are exceptional." He revealed that India's G20 Presidency, themed "Vasudhaiva Kutumbakam" (One Earth, One Family, One Future), has been drawn from the ancient Sanskrit text of the Maha Upanishad, signifying global unity.
Concluding, Jaishankar announced that India's G20 Summit will be held over two days in the national capital, on September 9 and 10.
Also Read: "Ghamandia meeting": BJP Spokesperson Sambit Patra Raps I.N.D.I.A Alliance Ahead Of Its 3rd Meet
Catch all the Latest Business News, Breaking News Events, and Latest News Updates on NewsX