Instagram for Dentists : 2nd Edition
3 December, 2022 | Sartaj Singh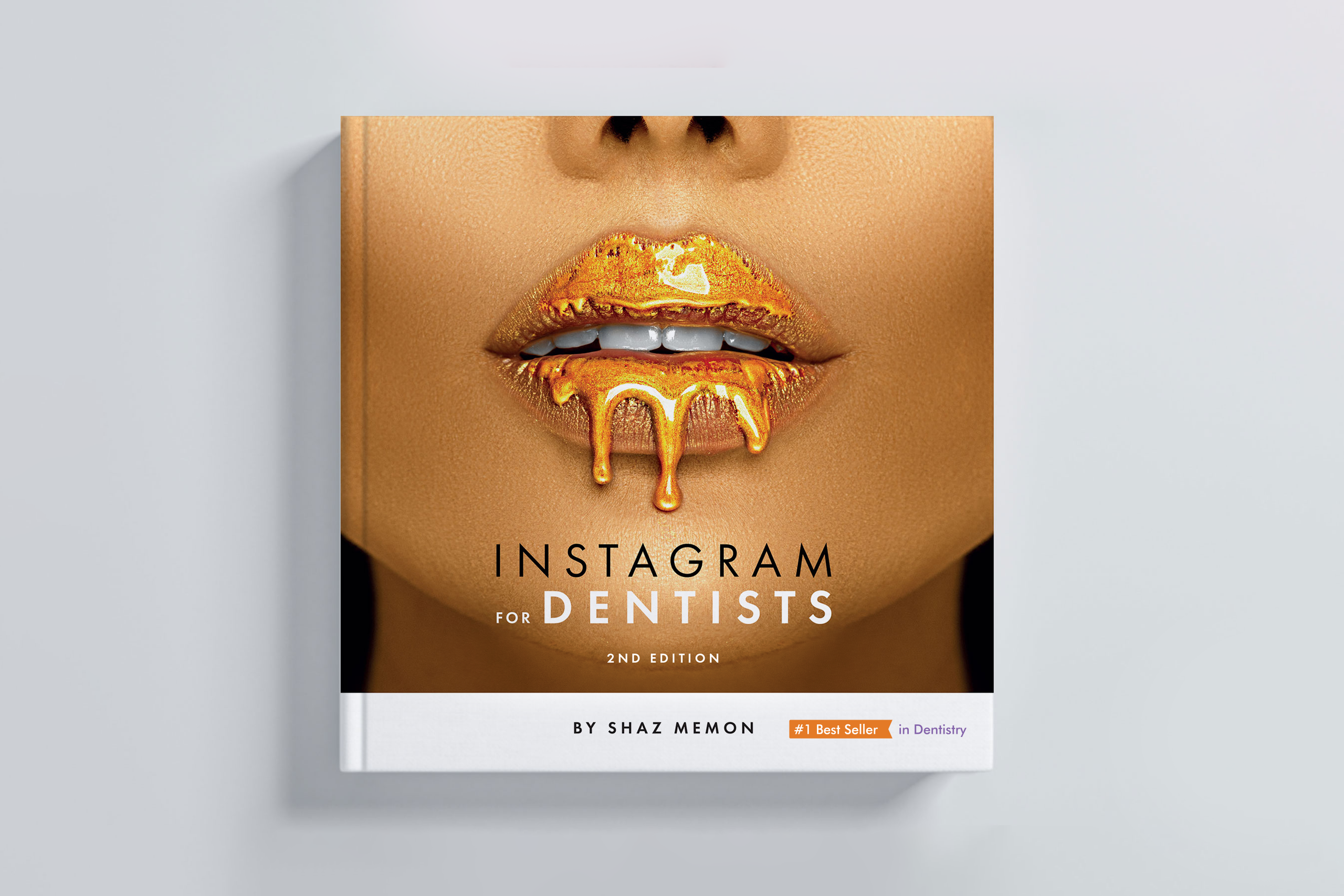 Shaz Memon launches the second edition of his International Best-Seller Instagram for Dentists. Readers dubbed this book the 'Instagram Bible' for any dental professional looking to bui...
Shaz Memon launches the second edition of his International Best-Seller Instagram for Dentists.
Readers dubbed this book the 'Instagram Bible' for any dental professional looking to build their personal or practice brand. Dentists globally have sold out the first edition of the book three times over, and some have quoted it as 'Transformational', 'An eye Opener' due to its easy-to-digest informative way of presenting information beautifully.
The first edition was launched to support Shaz's charity Wells on Wheels, which helps young girls in rural India to gain access to education by assisting them in retiring from Water Collection duties.
Dentists have long used Instagram to showcase their work and connect with potential patients. However, with the recent rise in regulatory cases, many dentists feel wary of using this platform. This book confidently and stylishly challenges this controversy and provides a comprehensive guide on how dentists can use Instagram to their advantage.
Throughout the book, Shaz provides Dentists of any skill level tips on how to use Instagram to build a positive online presence, attract new patients (the kind they want), and connect with existing patients. He also dispels many myths surrounding Instagram and social media, such as the belief that all content must be perfect and that all followers must be real people.
The book is an essential guide for any dentist navigating the world of social media. With clear, actionable advice, it will show you how to use Instagram to your advantage and grow your dental practice in the process. It's impressive that, as a non-dentist, I could apply the same concepts to my ventures.
Specifically tailored to dental professionals around the world to learn:
How to be interesting
Identifying your own voice
Attracting new patients
Growing your followers
How to hashtag
Defining your ideal patient
Using the 'Influencer' approach
Using Instagram stories
Using Reels
What should I be posting?
Influencer advice
Engagement formula
Your Instagram is your classroom
Editing apps
I am not comfortable on camera
An introvert's guide to socials
Personal or practice branding?
Creating a standout bio
Embedding Instagram on your site
The Follow-Back trick
Power of 9 formula
Defining the type of work you want
How to get more views
What makes a good post?
What times are best to post?
How often should you post?
Boost discoverability using SEO
Writing hook titles
Instagram visibility formula
Instagram guides
Instagram shop
Taking great photos
GDC guidelines
Hashtag banks
Quick replies
Tagging for growth
Analysing your audience
How to get Verified
Using an agency
Running competitions
Paid partnerships and Influencers
Product catalogues
Attracting high-value patients
Patients have influence
and much, much more!
This book showcases a captivating and attractive style throughout. Each chapter is supplemented with pictorial representations, particularly emphasising the introductory chapters. In addition, it employs a recipe-like approach to explain setting up an Instagram account and making posts, which may be redundant for some readers who are already familiar with these topics.
If the simplicity of the first chapter frustrates the experienced 'Instagramer', I would suggest skipping this and progressing straight to 'build your brand'. This is where the text really begins to shine. Readers can gain ideas from the author and other colleagues, all of whom have had success using Instagram. This book has a visually appealing look and is clearly built with care. Those seeking to build their social media brand will find it to be incredibly beneficial.
This text provides a valuable overview of how dental professionals can leverage Instagram to become more active, inspiring and engaging. In addition, it offers essential insights on topics such as mental health and stress, introversion, and the GDC standards.
The author has gone to great lengths to bring all the updates that Instagram has seen over 2021 and 2022 to this new edition which releases in 2023. Pre-sales are open here: https://shop.instafordentists.co.uk/
About the author:
Shaz Memon is an award-winning dental marketing expert. Founder of Digimax Dental, the world's highest rated dental marketing agency, Shaz has worked in the industry for more than two decades. Designer, marketer and business leader, he worked across a wide variety of sectors, gaining experience with leading names, including the BBC, before finding his preferred niche in dentistry marketing. Voted as Top 14th Most Influential in UK Dentistry Top 50 2020 and 2021. He has published two business volumes – Instagram for Dentists and Instagram for Business. Shaz is also founder of the charity Wells on Wheels and training company Clinics.