Interested in exploring collaboration with Indian IT, fintech sector: Singapore trade minister
13 March, 2023 | Pragati Singh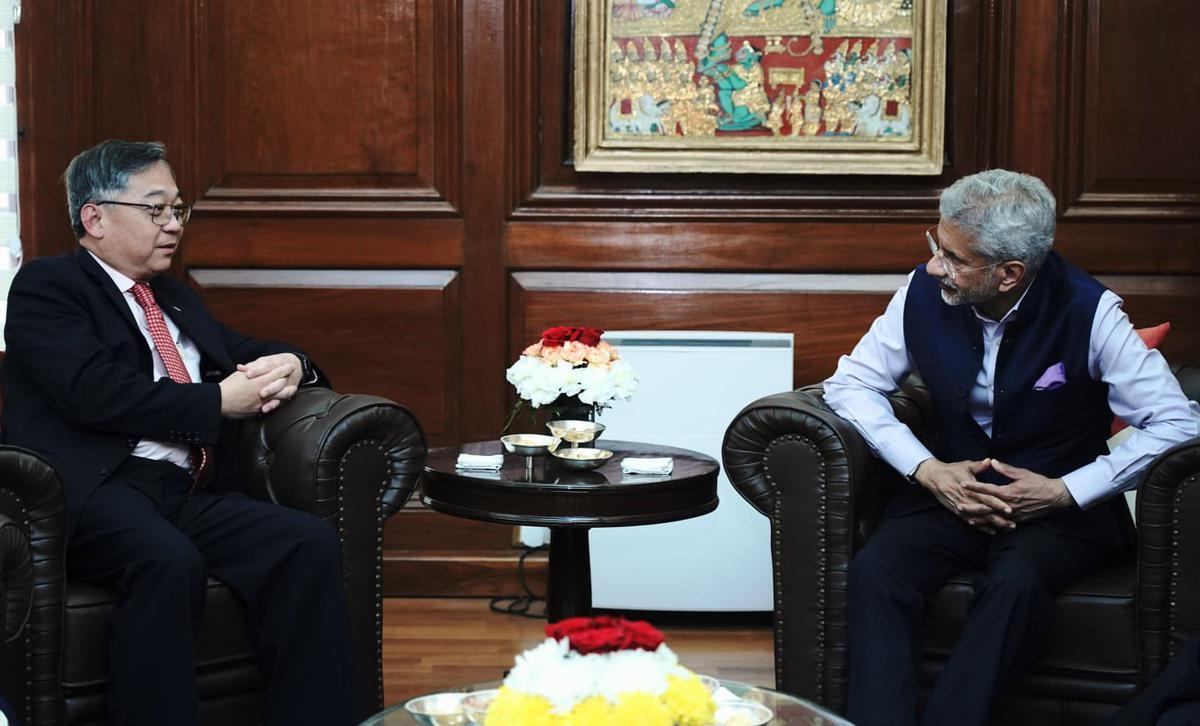 India and Singapore last month linked their respective online payment systems
Singapore's Minister of Trade and Industry, Gan Kim Yong, described India as a strong leader in the IT and fintech sectors and stated that Singapore is eager to explore opportunities and collaborate with India in this sector.
He made this remark following the recent cross-border real-time payment system linkage between India's UPI and Singapore's PayNow. India and Singapore last month linked their respective online payment systems — Unified Payments Interface (UPI) of India and PayNow of Singapore — for seamless cross-border transactions between the two countries in a first-of-its-kind collaboration.
The integration of both countries' payment systems would allow residents of both countries to transfer cross-border remittances more quickly and cheaply. People in both countries will be able to send money in real-time by scanning QR codes or entering mobile phone numbers linked to their bank accounts.
"India has very strong leadership, knowledge, skills, and innovation in IT and in Fintech as well. This is an area where we are very interested to explore opportunities and collaborate together. UPI and PayNow system, a great venture that we embarked on together, and this I hope will be the start of many partnerships with other countries as Singapore and India can lead the way in the integration of the payment system", said the Minister.
The cross-border real-time payment system linkage between Singapore and India was previously launched in the virtual presence of Reserve Bank of India (RBI) governor Shaktikanta Das, Ravi Menon, managing director of the Monetary Authority of Singapore, Prime Minister Narendra Modi, and Singapore Prime Minister Lee Hsien Loong.
India has emerged as one of the fastest-growing ecosystems for fintech innovation, and the PM Modi-led government has played a key role in accelerating the globalisation of India's digital payment infrastructure. Yong described the collaboration as an important development, adding that his country is also looking for collaboration in areas such as education, sustainability, and skill development.
"This was streamlined between two countries and this is a very important development in the fintech industry. We certainly look forward to more opportunities to collaborate in Fintech as well as many other areas of interest in Education, skill upgrading, in sustainability and these are all opportunities that are emerging and we are looking forward to our partnership with India", he said.
The trade minister is in Delhi for the launch of the third edition of the Singapore-India Hackathon (SIH) 2023, which NTU is organising in collaboration with the Singapore High Commission in New Delhi. SIH 2023 is being organised as a follow-up to Singapore Deputy Prime Minister (DPM) Lawrence Wong's meeting with Indian Prime Minister Narendra Modi in September 2022 during DPM's visit to New Delhi.
SIH 2023 will be held in India as a special initiative as part of the G20 to support furthering goodwill and bilateral education cooperation in innovation and entrepreneurship between Singapore and India start-ups and students. When asked about his visit and the Singapore-India Hackathon, the Minister stated that it is critical because it brings together young people from both countries in terms of leading ideas and innovation.
"India is a very important trading partner for Singapore. I am here to meet my counterpart as well as to participate in the various activities. This Hackathon is very important as it brings together young people from both countries especially those who are inspiring us as entrepreneurs, to let them come together in terms of ideas, innovation and this way we forge friendships and partnerships between India and Singapore young people and hopefully this way we can encourage more entrepreneurship to encourage innovative ideas and this is very important for the enterprise of the future," he added.