International Monetary Fund predicts 6 percent growth for Indian economy for this fiscal year
28 April, 2023 | Anupam Shrivastav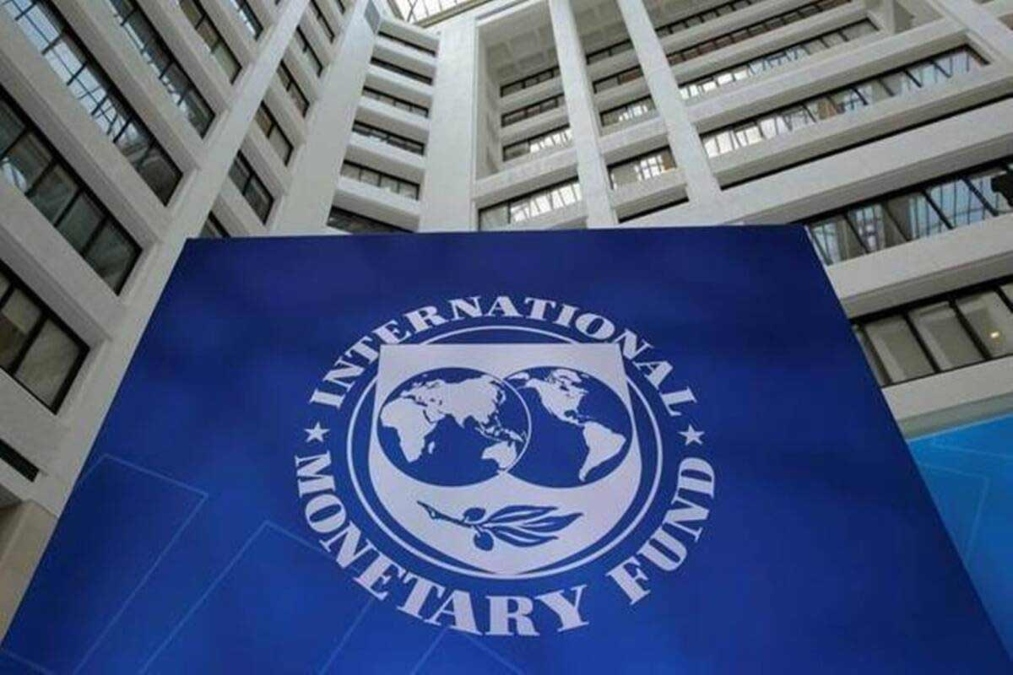 IMF in its latest projections has given a 6 percent growth for Indian economy in current fiscal year, terming it global economic beacon of resilience.
The International Monetary Fund (IMF) projected that India would be the world's fastest-growing economy in its flagship World Economic Outlook report, despite significant challenges such as financial sector turmoil, inflationary pressures, the effects of the Russia-Ukraine war, and the ongoing impact of the Covid-19 pandemic over the past three years.
The International Monetary Fund (IMF) released its yearly World Economic Outlook report on April 11, forecasting that the Indian economy will grow by 5.9 percent in the current fiscal year, making it the world's fastest-growing economy. However, the organization has warned that a disruption in the financial system might negatively impact overall global growth.
The IMF revised its global growth predictions for 2023 in response to cooling economic activity due to increased interest rates, but cautioned that an enormous spike in financial system turbulence could bring output close to recessionary levels. Global economic growth estimates for 2023 have been cut to 2.8%.
It was 0.1 percentage point lower than the prior IMF update in January and 0.6 percentage point lower than global economic growth in 2022. In its latest World Economic Outlook report, the IMF projected global real GDP growth of 2.8% in 2023 and 3% in 2024. It reflects a significant slowdown from 3.4% growth in 2022.
Indian economy a beacon of economic resilience: International Monetary Fund
Despite formidable challenges, India stands tall and firm, emerging as a global economic beacon of resilience. She survived relatively unharmed, despite the fact that the report slashed India's GDP forecast to 5.9 percent. The most recent World Economic Outlook report put it at 6.1%.
According to the IMF's bi-annual report, India's headline retail inflation is predicted to fall from 6.7 percent last year to 4.9 percent in 2023-24. This demonstrates India's economic prowess and unwavering drive to tackle even the most difficult challenges.
IMF Managing Director Kristalina Georgieva lauded India's efforts of employing technology to tackle the obstacles posed by the Covid-19 outbreak, which not only helped the country withstand the storm but also generated fresh opportunities for growth and employment. Georgieva dubbed India a "bright spot" in the international economy in an interview with the Indian news agency PTI, with the country likely to contribute a significant 15% of global growth in 2023.
Georgieva also praised the 2018 Union budget for striking a balance between addressing development needs and preserving fiscal prudence through increased capital investment, which creates a solid platform for long-term growth and supports India's holistic growth.
The IMF is looking forward to India's sustained success, with its growth predictions demonstrating the country's persistent strength and resilience. Georgieva's statements are a strong endorsement of India's inventive approach and firm commitment to progress, highlighting the country's economic dexterity and capacity to overcome even the most difficult obstacles. In top form she praised the most recent Union budget for striking a balance between satisfying the country's development needs and economic responsibility.
The budget has raised capital expenditure on critical infrastructure projects, laying a solid foundation for long-term growth and assisting India in achieving sustainable development. She also praised India's increasing investment in the green economy, especially clean and renewable energy, and expressed hope that this fiscal prudence will be transformed into a medium-term framework anchoring India's public finance.
IMF's growth forecast for India is lower than the Reserve Bank of India's (RBI) forecast. The RBI predicted a 6.4% increase in the current fiscal year, which began on April 1.
Despite a decline in growth rate forecasts, India maintains the world's fastest-growing economy tag. In the beginning of April, International Monetary Fund division Chief Daniel Leigh described India's economy as "vibrant." According to Anne-Marie Gulde-Wolf, Deputy Director for Asia and Pacific Department at the IMF, the Indian economy is expected to do well, keeping its position as one of the world's fastest growing economies.
China on the other hand is expected to increase at a rate of 5.2% in 2023 and 4.5% in 2024. In 2022, its annual growth rate was 3%. The United States expects 1.6% growth in 2023, while France expects 0.7%. Germany and the United Kingdom are expected to experience negative growth of -0.1% and -0.7%, respectively.
According to the most recent IMF forecast, India's inflation will fall to 4.9 percent this fiscal year and 4.4 percent the following fiscal year.
However, the reports predict that global growth will peak at 2.8% in 2023, before rising to 3% in 2024. Inflation is expected to remain high at 7% for the rest of the year before falling to 4.9% the following year.
Based on the report, supply-chain disruptions and escalating geopolitical tensions have pushed the risks, possible advantages, and costs of geo-economic fragmentation to the forefront of policy discourse. As a result, FDI flows gravitate towards geopolitically allied countries, particularly in vital sectors. Several emerging markets and developing economies are highly vulnerable to FDI migration due to their reliance on FDI from geopolitically distant countries.
The report also added that, FDI flight caused by geopolitical bloc reconfiguration could result in considerable output losses, particularly for emerging markets and developing economies.
As per the analysis of the report, India's real GDP growth rate will certainly outpace that of both the United States and China. Real GDP is an index that measures the entire value of goods and services generated in a country each year. A rising economy is defined by strong real GDP growth. Employment is expected to expand in this kind of situation because firms hire more workers and people have more money in their pockets. As a result, a growth in real GDP suggests that the economy is performing well.
Nation's growth trajectory is strong and promising, with the IMF estimating that India and China would account for half of global growth in 2023.
In addition, India's share of global GDP growth is projected to eclipse that of European giants France and the United Kingdom by 2028, positioning India as a key player in driving global economic growth. With 20 countries accounting for 75% of global growth, India is among the largest contributors, with China, the United States, and Indonesia, solidifying its status as a key economic power.
The most recent World Economic Outlook report from the IMF anticipates a high growth rate for the Indian economy, despite ongoing concerns such as financial sector turbulence, inflation, and the Covid-19 outbreak. India's tenacity and attempts to leverage digitalization and invest in the green economy have not gone unnoticed, and the country is anticipated to remain a major contributor to global growth.
(This article was written by Dr Maheep, an expert in International Relations with a keen interest in India's political economy.)