Pakistan: Imran Khan arrives at Islamabad High Court in Al-Qadir Trust case amid tight security
12 May, 2023 | Anupam Shrivastav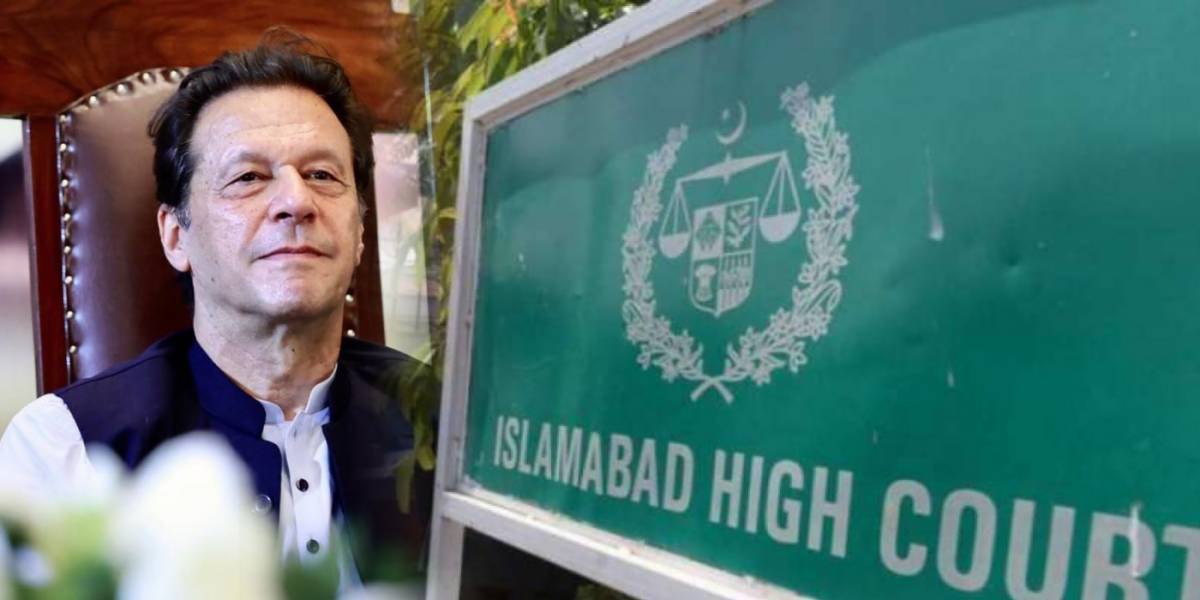 Islamabad High Court will be hearing the petition of Imran Khan as country roils in violent clashes between PTI supporters and Security establishment of Pakistan.
Pakistan Tehrik-E-Insaaf chief Imran Khan appeared before Islamabad High Court after his arrest was declared "illegal" and was blamed for deadly clashes across the country. ARY News reported that the former Pakistani prime minister appeared before the Islamabad High Court on Friday in the Al-Qadir Trust case amid heavy security.
Imran Khan appears to be seeking bail as his petition will be heard soon by a two-member special division bench comprised of Justices Miangul Hassan Aurangzeb and Saman Imtiaz. Special security measures have been put in place in the capital Islamabad for Imran Khan's appearance before the high court. There are police and Frontier Corps (FC) personnel on duty outside the IHC.
As per the reports by ARY News, containers have been placed near police lines on the Srinagar Highway, and a large contingent of police and Rangers were mobilized under the Faizabad Bridge, Srinagar Highway, and Police Lines in Pakistan, where Khan's supporters are gathering.
Clashes expected near Islamabad High Court as PTI plans rally in close proximity
The Pakistan Tehreek-e-Insaf is preparing for a rally close to the Islamabad High Court. According to the PTI, Imran will give a speech after his court appearance.
The police crackdown on Imran Khan's Pakistan Tehreek-e-Insaf (PTI) leaders continues, with another senior female PTI leader and former Punjab health minister, Yasmin Rashid, arrested in Lahore on Friday.
Dr Shireen Mazari, the party's Senior Vice President, was arrested earlier today from her residence in the federal capital by Islamabad Police.
As per the officials, Islamabad police searched Shireen Mazari's home. According to Geo News, she was arrested after a string of arrests of senior PTI leaders, including Imran Khan, Senator Ejaz Chaudhry, Asad Umar, Fawad Chaudhry, Shah Mehmood Qureshi, and Ali Mohammad Khan.
On May 11, the Supreme Court ruled that PTI Chairman Imran Khan's arrest in the Al-Qadir Trust case was "illegal," and authorities were ordered to release him "immediately."
After the decision, the Pakistan Supreme Court transferred the PTI chief to the Police Lines Guest House, where he could spend the night alongside his family.
Imran Khan was arrested on Tuesday earlier this week inside the Islamabad High Court grounds while appearing in two cases.
Pakistan has been in a state of upheaval since Khan's detention. Several violent protests have erupted across the country, as the PTI has urged its supporters to show their support for Imran Khan.