Israeli forces break up worshippers near Al-Aqsa Mosque: Report
7 April, 2023 | Amish Mahajan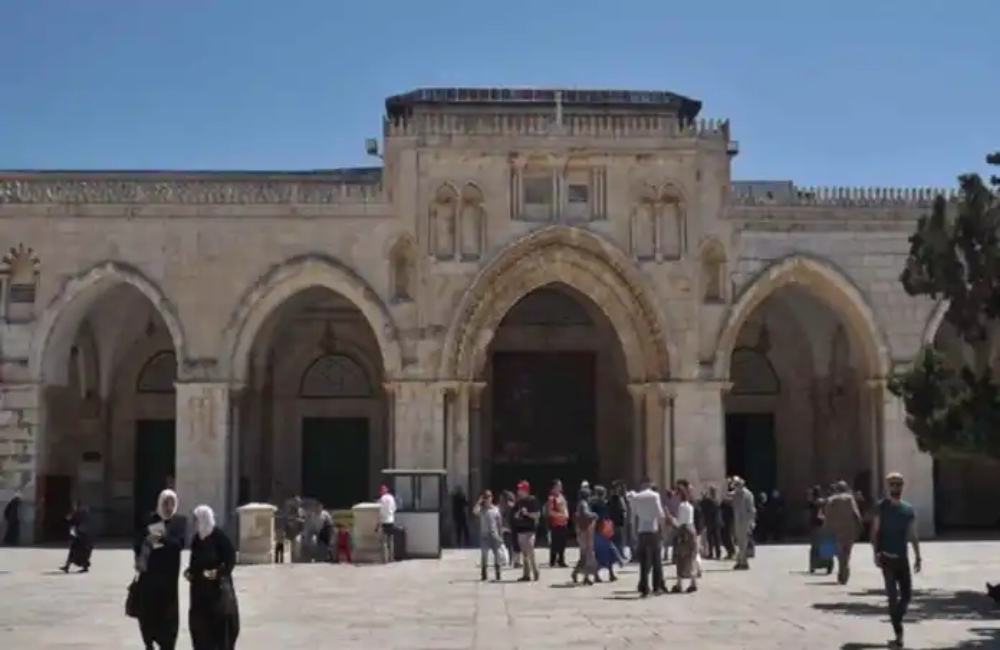 Amid a fresh upward spiral of violence after Israeli forces struck Gaza and Lebanon on Thursday night, the tensions in the region continue to escalate. In the latest incident, Israel's military bro...
Tension continues to rise in the region amid a fresh wave of violence following Thursday night's assault on Gaza and Lebanon by the Israeli army. In the latest incident, Israeli forces today broke up a group of Palestinian worshipers near the Al Aqsa Mosque, Al Jazeera reported. Worshipers wanted to visit the Al-Aqsa Mosque in occupied East Jerusalem to offer morning prayers on the third Friday of Ramadan.
As Al Jazeera reported, the military intervention caused panic among people who fled the area as the incident came just after the Israeli army launched airstrikes on southern Lebanon and the Gaza Strip, which the Israeli army isolated this week. -On separate days, they stormed the Al-Aqsa Mosque in East Jerusalem, used stun grenades and attacked Palestinians as they gathered for Ramadan prayers. Due to this, the situation tension increased further.
The Israeli army ransacked the inside of the mosque. In some videos going viral on social media, it is seen that Israeli police officers are beating Palestinians. After this action of the police, rockets were fired from the Gaza Strip towards Israel. Israel has also responded to this attack. It has carried out airstrikes on Hamas bases. There is a tense atmosphere between the two countries.
According to the media reports, Israel struck two targets in the Gaza Strip on Thursday night, a day after a series of rockets fired from the Palestinian territory and Lebanon. According to the Israel Defense Forces, it struck two tunnels – one located in the northern Gaza city of Beit Hanun and the other near the southern Gaza city of Khan Yunus.
The IDF on Thursday said the attacks were in response to "Hamas' security violations" in recent days, referring to rocket attacks from the Gaza Strip and a major rocket barrage from Lebanon. "The two tunnels did not penetrate Israeli territory and did not pose any danger to Israeli civilians," the army said.